Fabulous Ideas For a Winter Wedding in the Cotswolds
If you're looking for wedding ideas and you love cosying up with your partner and the warm twinkling glow of a fire, then a WINTER WEDDING can be a wonderful option. A perfect winter wedding can be the most romantic of all the seasons thanks to the shorter days meaning you can bathe your wedding in the beautiful glow of hundreds of candles or fairy lights.
Winter is also the perfect season to make the most of having an exclusive use manor house as your wedding venue. With all your guests inside you can use all the cosy and inviting SPACES and focus all your attention on decorating the stately backdrop to suit your style. And if it snows, just imagine how incredible your wedding venue pictures will look outside in the enchanting gardens and by the glittering lake. Sounds like perfect winter wedding ideas to us.
Winter Wedding Colour Palette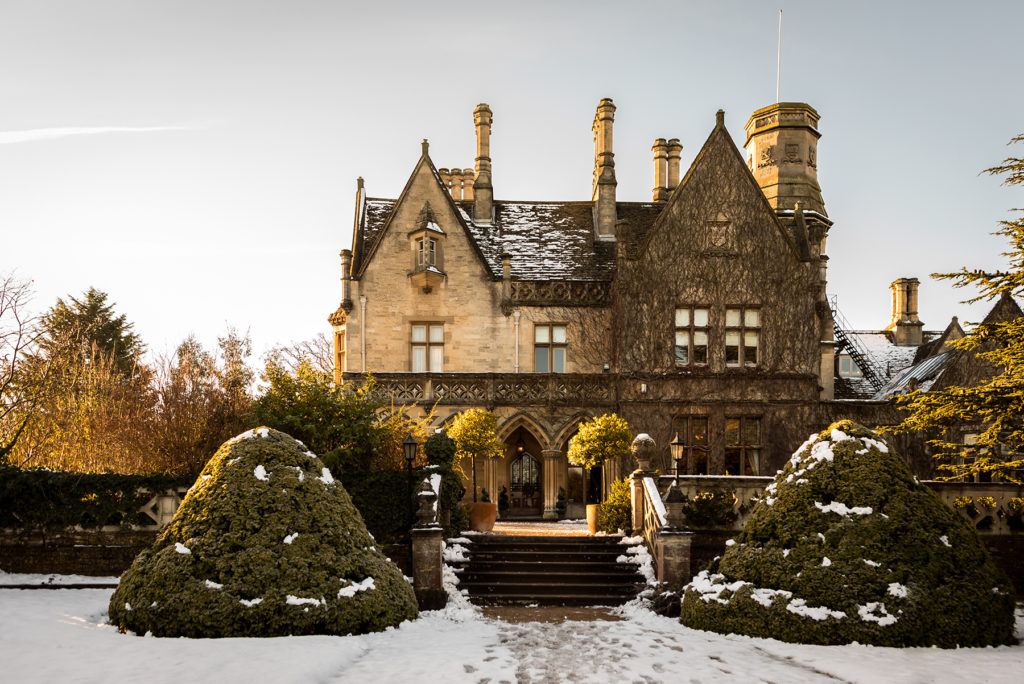 To create a warming winter wedding palette, it's a good idea to embrace deep and opulent colours like burgundy, dark greens, navy, and even black. The best thing about this season? You can indulge your inner magpie by going big on glitter as it will look fantastic against all the dark hues. Sequin glitter dresses for your bridesmaids paired with faux fur stoles always look amazing in photos and will make the perfect winter wedding. Metallic colours like gold, bronze and copper also work particularly well for a winter wedding. Here at the manor, we will accommodate your choices and make sure that you get the perfect winter wedding venue of dreams!
Winter decor ideas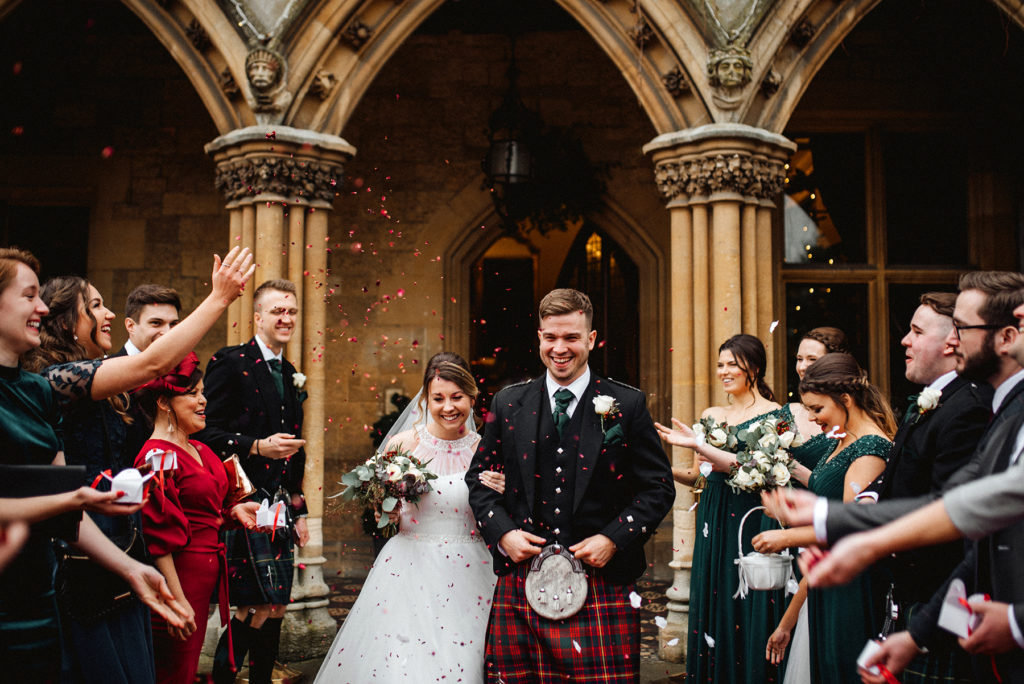 If you're getting married in December, there's an obvious winter wedding theme that you can embrace – Christmas. Plus, Manor By The Lake will already be adorned in all its festive glory, meaning you can relax when it comes to the décor and make the most of the winter wedding wonderland backdrop that's already there. We are a beautiful country house near a market town- cosy and based in the Cotswolds- it really is the wedding venue of dreams for your special day!
If Christmas is your theme, get creative with baubles, glittery candles, mini Christmas trees, fairy lights and crackers. If you're going for more a wintry scene outside of the festive period think wooden details, rustic touches and elegant velvet and faux fur textures to add warmth the to look. If you're trying to create a really cosy vibe, look to Danish Hygge for some style ideas too, this is stylish and bound to make the perfect winter wedding!
Winter Wedding Flowers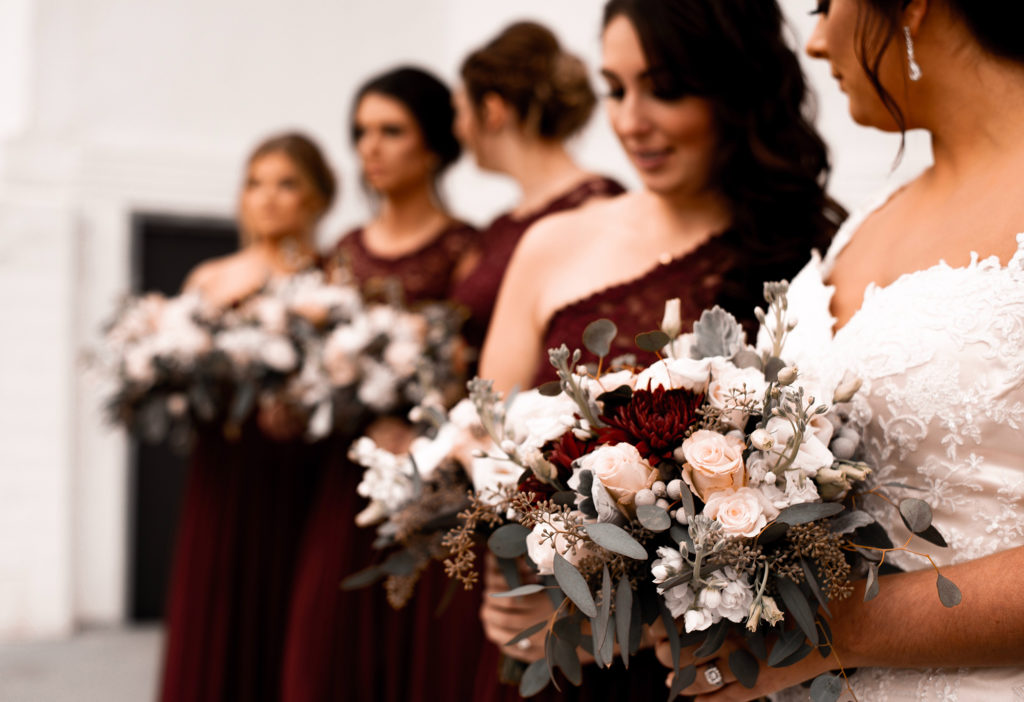 Winter might not be the first season that springs to mind when you think of flowers, but you'd be surprised how many elegant arrangements you can create at this colder time of the year, plus there's not much chance of them wilting in the hot sun! A winter wedding can, in fact, be an opportunity to get more creative.
There are plenty of lovely flowers like roses, lilies and freesias that are available year-round and you can also make the most of seasonal blooms like hyacinths, amaryllis, hellebores, paper whites and ranunculus. You can also ask your florist to add a little bit of sparkle or metallic frosting to your foliage, for a wonderfully wintry look.
Winter Wedding Menus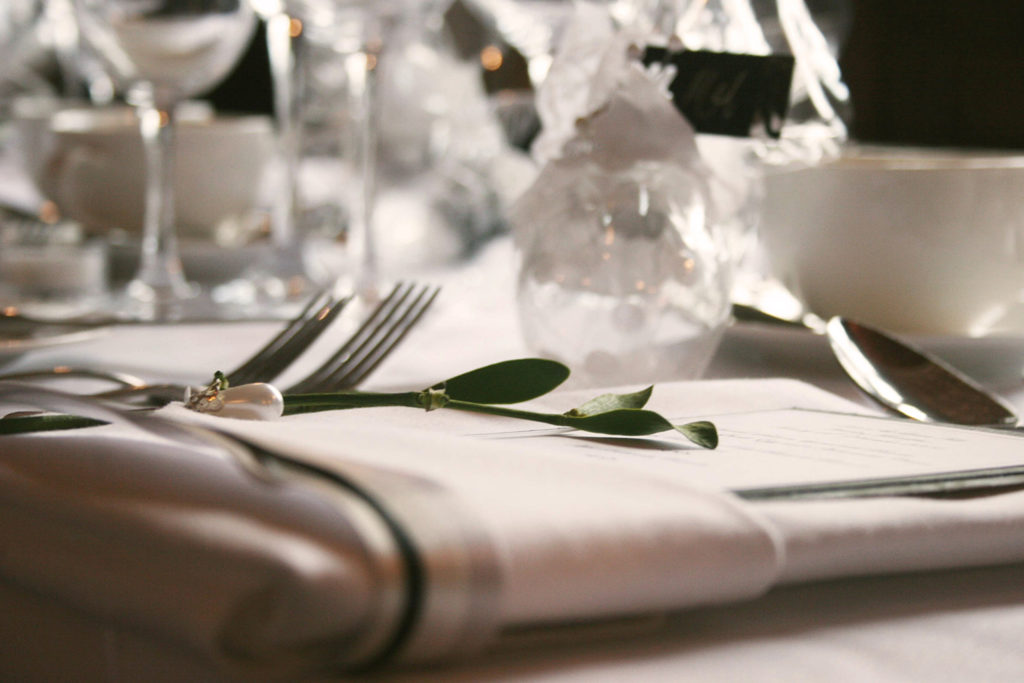 Give your guests a warm welcome to your day by serving a classic winter cocktail like a delicious mulled wine or winter punch full of fabulous spices. Sounds like a perfect winter wedding to us.
When it comes to food at a winter wedding, it's very much a case of the more the merrier. Much like at Christmas, your guests will be in the mood for warming and hearty dishes so reflect this in your menu with choices like seasonal meat and veg and wholesome hot puddings. Consult with your wedding venue to ensure you create the perfect winter wedding for you and your friends and family!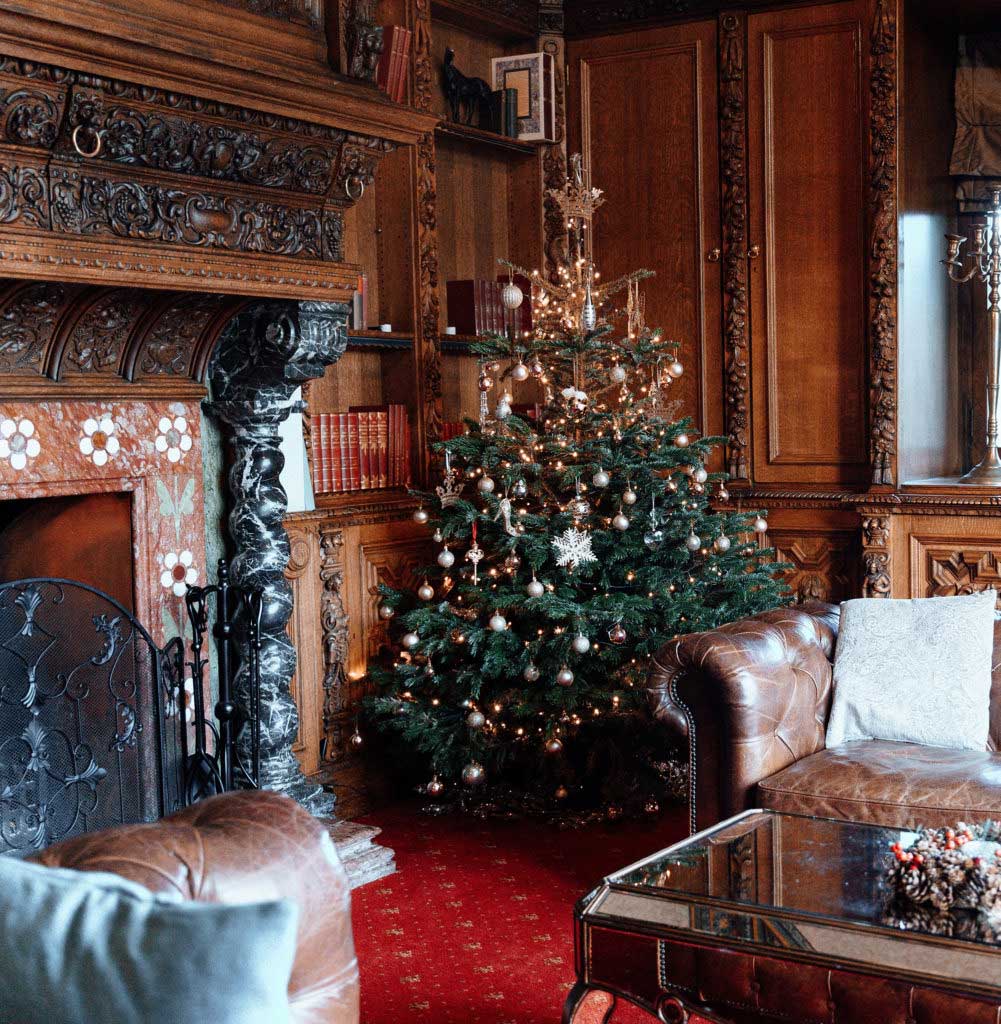 Looking for more inspiration? Take a look at a selection of REAL WEDDINGS at Manor By The Lake and gather some inspiration!
Or you can take a tour of the manor and experience it for yourself!