We are continuing our Spring Wedding theme with a look at the trends in bridal fashion currently making the headlines. Our fabulous Wedding Planners keep scouring the catwalk shows, taking inspiration from industry publications, and keeping an eye on the key designers to see what you should be wearing for your Spring Wedding.
Here are our insights on what to look for when selecting your Spring Wedding dress.
Bows are back
In a flashback to the eighties, we have been delighted to see the return of the bow. Carolina Herrera is currently showcasing dresses with prominent bows on the back and front of her elegant gowns.
Some are used to create extravagant belts and sashes, whilst others draw attention to shoulders and derrieres, but in every instance, these are bows worth shouting about as they are both bold and beautiful.
Colour
It has been some time since the likes of Vera Wang gave brides the option of a coloured dress to sashay down the aisle in, but this season, colour is everywhere. Over at Jenny Packham, one of the undisputed queens of bridal wear, we have seen an abundance of soft colours including barley, petal pink, snowdrop and celadon green.
American company David's Bridal who now has stores in London, Birmingham and Glasgow also has a wide range of coloured gowns including blush, silver and soft mint colours if a Jenny Packham is out of your budget.
Trousers?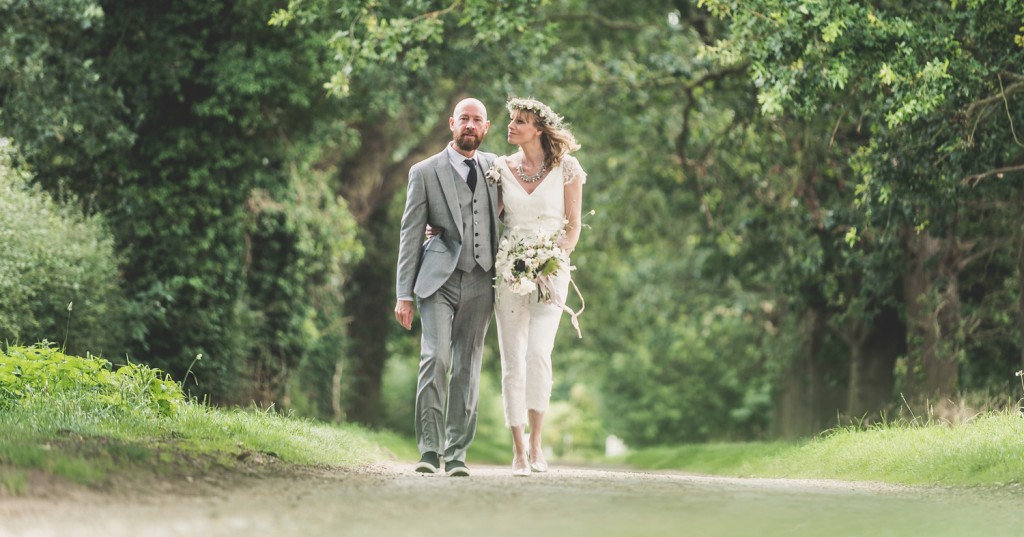 Yes, really… With bridal dresses now available in almost any shape, cut, length and colour imaginable, what else could a canny designer do to stand out? Introduce a bridal trouser suit. This is not a look for everyone of course, but for those dress-loathing ladies, a super stylish jumpsuit and killer heels could be the exact look you were hoping for.
Dresses with deep Vs
If you are looking to make a statement and go all-out sexy, then one of this season's gowns with a deep v neck is the way to go. For confident brides not afraid to flash the flesh you can go as low as you dare thanks to the plunging styles seen at Oscar de la Renta, Marchesa and Lela Rose.
Long sleeves
We are noting the prevalence of dresses with long sleeves from key designers such as Jenny Packham and Alice Temperley. In many cases, the sleeves are created using a sheer or lace fabric to give an elegant and delicate look.
In some cases, the sleeves are gathered at the wrist to accentuate the shape and create definition not to mention a practical detail for those planning an early Spring wedding where the weather can be unpredictable!
Lace dresses
Still a winner with brides and not showing any sign of waning is the popular use of lace on Spring wedding dresses. From simple sheath dresses with lace overdresses, to intricate ball gown styles with layer upon layer of fine lace, this is one trend that looks set to run and run.
3D Embellishments
We love the Jolene dress that popped up on Jenny Packham's catwalk that is literally covered in stars that hang delicately away from the body of the dress creating movement and additional intrigue with the bride's every step.
3D florals were also the order of the day at Naeem Khan where beautifully embellished dresses were laden with florals made from sequins, beads, and embroidery.
The second dress
We are still seeing a number of brides opting for a second dress to see them through their evening receptions. In most cases, glamorous ball gown styles are swapped for shorter, sexier numbers that allow for less restrictive dance moves as the party really gets going! We love some of the knee length styles that are heavy on detailing such as intricate beading and sequin work.
At Manor By The Lake we love everything about weddings and are experts in all the latest Spring trends.  We would love to help you plan a Spring wedding so please give our super wedding planners a call today on 01242 245 071 or email [email protected] to book a private tour of our stunning country Manor house.