We love the idea of brides choosing a new perfume to wear for the first time on their wedding day. From that day onwards, every time you spritz that scent, you'll be transported back to the wonderful memories of your special day. So what should you consider when buying a perfume to wear at your wedding?
Manor By The Lake's wedding planners are here to give you some useful advice.
As you've no doubt realised, weddings are all about planning, and choosing a new perfume for your big day is no different. Many brides-to-be are undecided as to whether they should stick with a familiar perfume on their wedding day, or opt for something new that will forever be associated with their wedding day. Personally, we think it's a lovely idea to choose a new fragrance but as with any purchase for your wedding day, it requires careful thought.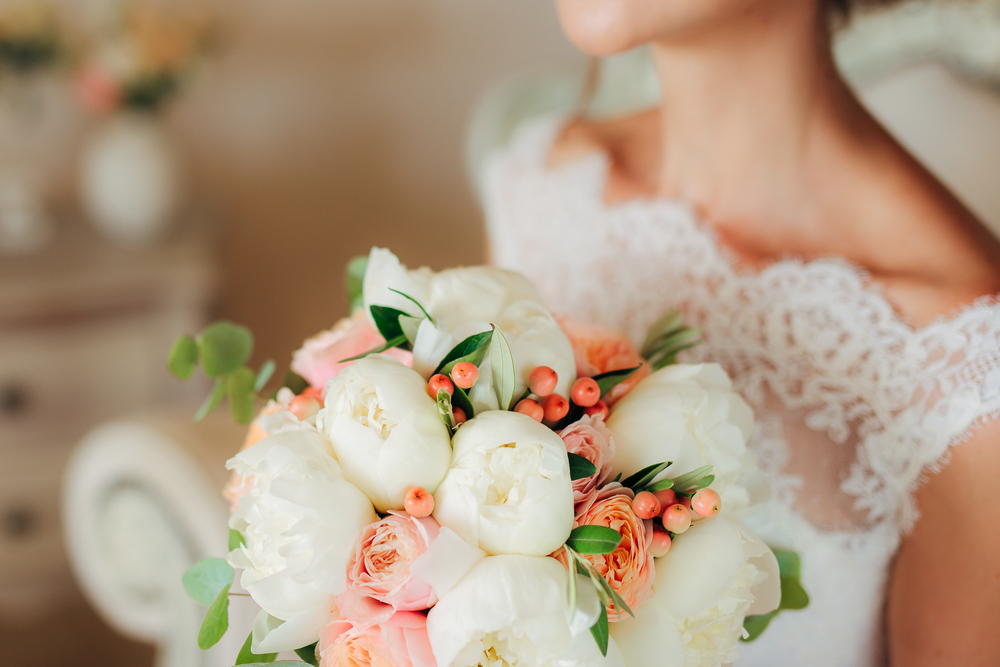 You should firstly think about the season and style of your wedding. For romantic, Summer, English country weddings that feature an abundance of fresh flowers and an outdoor reception, a floral scent would be ideal. If however, you're getting married in the Autumn, or having an evening ceremony, then you may wish to consider a more dramatic scent, something with warmth and sensuality such as amber or sandalwood.
Remember that when you're trying new perfumes it's important to allow time for the fragrance to develop on your skin. When you initially spritz a perfume, it's only the top notes that you'll be able to smell, so leave it an hour, and then see how the scent has developed. It may be that you don't love the base notes as much and you need to consider alternatives. Whatever you do don't rush your decision. Take time to appreciate each scent you try and if necessary, try them more than once to be sure of your choice.
Whilst it's tempting to try everything in the perfume hall, bear in mind that the fragrances will mix together and it will become harder to identify the ones that you like. Limit your on skin tests to no more than three so as not to create confusion. It's also a good idea to ask for a second opinion, and we would always recommend letting your groom have a say as it's really important that he likes your choice.
When you start your search, you should think about the perfumes that you've previously worn and loved and try to identify any common attributes. You may come to realise that you have a natural preference for woody, spicy scents, or perhaps light, citrus fragrances are more you? If you have some idea of your preferences, it will help guide you when you begin your search for your wedding perfume. We would say that now is not the time to go for something completely different that's a massive departure from your usual fragrance. Whatever you choose should complement your personal style and be truly 'you'.
So what's our favourite wedding fragrance? We're loving the brand new fragrance from Jo Malone, Star Magnolia, that has 'wedding' written all over it. Described as "Delicate white blossoms bursting with Spring's sparkling charm. Star Magnolia is in bloom. Tantalising. Flirtatious." We think this is absolutely beautiful and love the fact that as well as the cologne, the scent has also been formulated into a limited edition hair mist. Gorgeous.
At Manor By The Lake we're wedding experts and perfectly positioned to help you plan your perfect day. Why not give our amazing wedding planners a call today on 01242 245 071 or email [email protected] to book a private tour of our stunning country Manor house.