So with our minds firmly focused on all things A-list over the past couple of weeks, this week we give you our Top Tips for hosting your own celebrity wedding.
Our Manor By The Lake wedding planners have all the (tongue in cheek) knowledge you need for your celebrity inspired day.
1. Get engaged with a rock the size of Gibraltar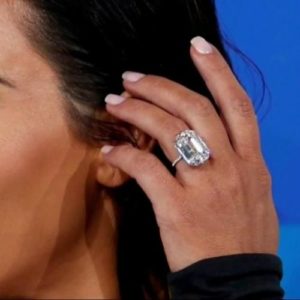 All celebrity weddings start with a celebrity engagement and these tend to set the scene for the style of nuptials that will follow. Ideally, you're looking to snare an engagement ring that costs more than the average house in the Cotswolds, something that weighs heavy on your hand so that mere waving becomes a workout.
Celebrity Wedding Inspiration: Kim Kardashian (engagements 2 & 3), Mariah Carey, Angelina Jolie
2. Privacy please
Next, talk about the importance of holding an intimate, private wedding ceremony for close friends and family only…then rapidly sign on the dotted line when OK! or Hello magazine offer you a mega money deal to cover the big day!
Celebrity Wedding Inspiration: All footballers, soap stars & reality tv 'celebrities'
3. Familiar faces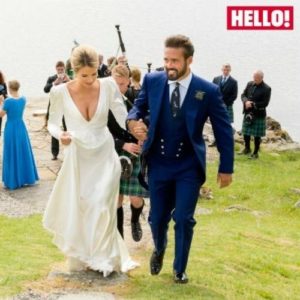 Make your wedding super appealing to the paparazzi by asking other fellow celebs to join the wedding party. There's nothing better than a celebrity bridesmaid or three to really ramp up the interest. It helps if celebrity runs in the family as that way, you guarantee they're going to show up as well as boosting your column inches!
Celebrity Inspiration: Paris Hilton (bridesmaid for sister Nicky), Cara Delevingne (bridesmaid for sister Poppy), Beyonce (bridesmaid for bandmate Kelly Rowland).
4. Extravagant attire
Why go classic and elegant when you can steal the show with the most outlandish outfit ever seen? Go huge, go colourful, or go for a mind boggling head piece, but whatever you do, make sure you get noticed!
Celebrity Wedding Inspiration: Gwen Stefani's ombre pink gown, Anne Hathaway's bizarre head piece, Angelina Jolie's wedding dress covered in her children's' scribblings!
5. Big budget
Surely the easiest way to get your nuptials noticed is to seriously flash the cash. Fly your guests to the wedding on private jets, rent out every establishment in the area, and why not enforce a no fly zone just to get the point across that yes, money really can buy most things!
Celebrity Wedding Inspiration: The Duke & Duchess of Cambridge – wedding budget £31 million, Kim Kardashian & Kris Humphries – wedding budget £4 million – a truly eye watering investment for a union that lasted a mere 72 days!
6. Star studded guest list
If you're not content with your celebrity packed wedding party, then it's time to invite your nearest and dearest fellow celebs to join you for your knees up. It really helps if you're truly A-list as your pulling power is so much stronger, but don't let that stop you if you're not! Time to scroll through your iPhone for everyone you've ever air kissed!
Celebrity Wedding Inspiration: Paul McCartney & Heather Mills – guests included Ringo Starr, Sir Elton John and Eric Clapton. David Gest & Liza Minnelli – guests included Stevie Wonder, Natalie Cole and Tony Bennett. Tom Cruise & Katie Holmes – guests included Will Smith, Jim Carrey, Jennifer Lopez and Marc Anthony with music provided by Andrea Bocelli.