With Summer something of a distant memory, it's time to embrace chillier mornings, autumnal colours and misty mellowness. Autumn is a gorgeous season to tie the knot for lots of reasons and to help you make up your mind, we've picked a few of our favourites to share with you.
Autumn colours
Turn to mother nature and drink in the fabulous natural palette that sums up this magical time of year. Think burnt orange, deep red, bright yellow and rich chocolate that are synonymous with autumn. These colours are rich, deep and given their tonal qualities, blend beautifully together. Whether you work these into your decor, flowers, or even your outfits, these distinctive colours will add a fabulous look to your autumn nuptials.
Natural elements
As well as autumnal colours, there is plenty of inspiration to be taken from nature when it comes to the styling of your Autumn wedding. There are lots of wonderful elements you can add which can be gathered for free from around hedgerows and woodlands. We love the idea of using conkers, pine cones and leaves to enhance your arrangements.
There's also an abundance of homegrown fruit at this time of year so why not feature apples, pears and blackberries in your decor. For large dramatic arrangements, there's wonderful scope to use pumpkins and squashes. You could really go to town with carved pumpkins and tealights or simply scoop out the flesh and use as a makeshift vase and fill with seasonal flowers.
Autumn flowers
There are plenty of options for you to choose between but for us, Autumn wedding flowers should be all about colour. Pick up the rustic colours of the season and choose orange, burgundy, red, purple and plum as your palette. Add interest with berries, seed heads and seasonal foliage for extra texture.
In September, calla lilies are plentiful and available in a wealth of colours including a stunning burnt orange – perfect for an Autumn Bride.
Rustic woodland theme
With the plentiful supply of twigs, leaves and cones it's easy to create your entire theme around the season. Invitations can be created from kraft paper with leaf and wreath motifs. Why not use rustic looking twine to add to the down to earth feel?
Cut wood trunk sections make wonderful plinths for cakes or table centrepieces and mini wood blocks can form the base for place settings and menus.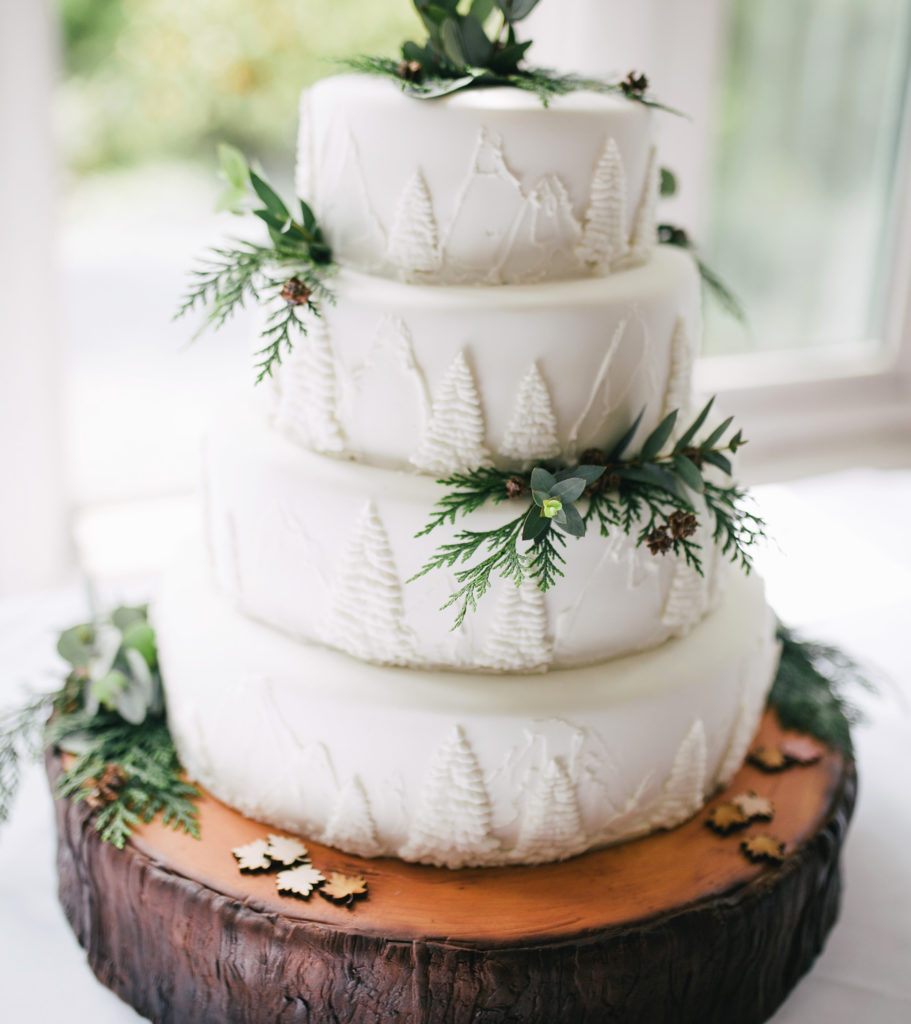 We've seen some stunning wedding cakes with leaf designs and edible cascading vines and twigs, or what about opting for an on-trend naked wedding cake that's decorated with seasonal berries?
Hopefully, we've started to whet your appetite for an Autumn wedding, but don't worry, there's plenty more to come! Next week, we'll be giving our top tips on what to wear for your Autumn wedding.