Calling all those with a sweet tooth. This week we take a look at some of the most tantalisingly tempting wedding cakes with an autumnal theme!
Traditional with a twist
If you want to stick to a traditional tiered, white iced wedding cake, then there are plenty of creative touches you can add for an autumnal twist.
Why not drape your tiers with delicately crafted fondant icing leaves to create an autumnal trail from top to bottom? You could also achieve a similar effect with icing berries and twigs.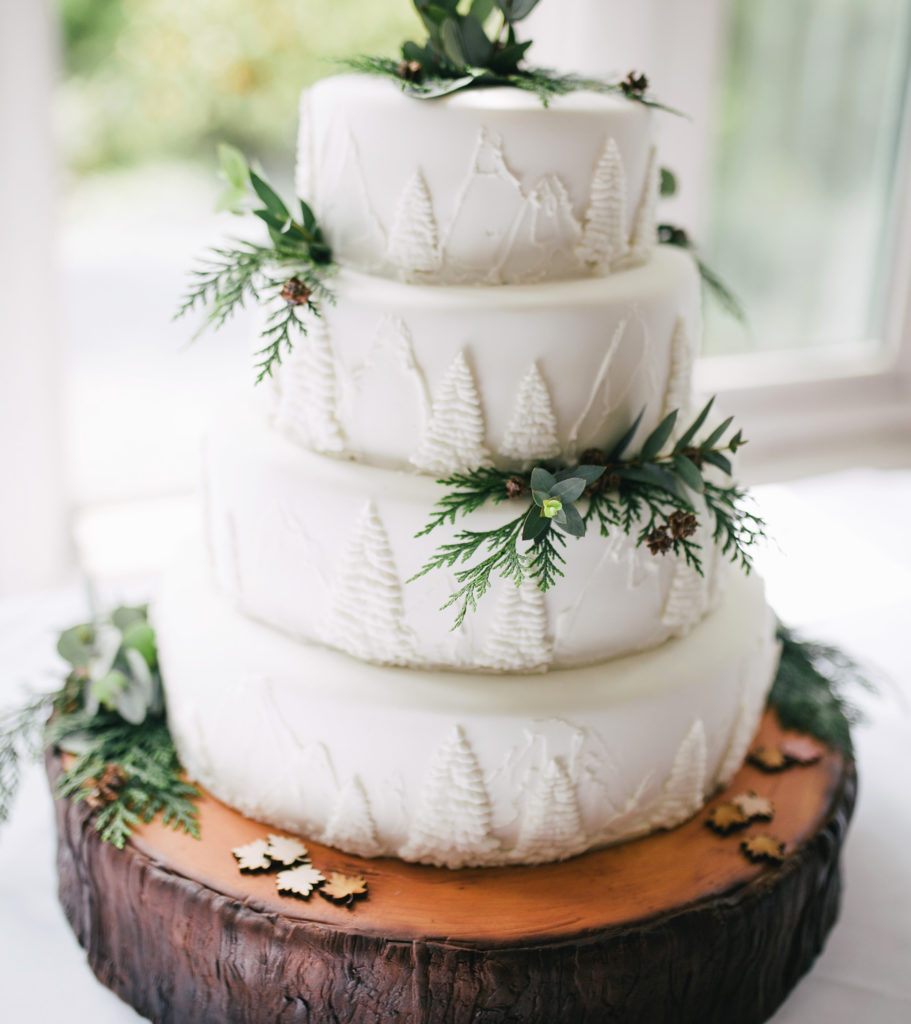 Dark and gold
If your autumnal wedding palette includes rich purples and plum colours with gold accents then this could be the exact style of cake to match your theme. A rich chocolate cake is seen in all its glory with unctuous oozing chocolate icing seeping from each layer.
A scattering of blackberries and figs adds to the rich colour palette and will provide some welcome palate cleansing from all that rich cocoa. As a final touch, two majestic gold deer represent the couple standing proudly on top of this stunning creation.
Delicately dripped
The dripped cake is still proving extremely popular with brides and grooms and is quite an artistic and decadent style.
Adding a mouthwatering heap of fruit and leaves is a clever nod to the season, again using berries for a rich purple accent colour as a wonderful contrast to the white icing.
Pumpkin-tastic
For an October wedding and particularly any date around Halloween, a pumpkin cake would be amazing. Creating the illusion of a stack of real pumpkins would create the most dramatic centrepiece to a wedding reception this autumn.
Marvellous macaroons 
Finally, if you're looking for a complete alternative to a traditional wedding cake, why not give your guests dainty macaroons in autumnal colours? Perhaps think about creating gift bags of macaroons that could also double up as wedding favours, as well as making a wonderful sweet treat to serve with after-dinner coffee.