Looking for a truly romantic wedding day celebration? Then a Valentine's Day wedding may be the perfect answer! Embrace your amorous side with a wedding reception inspired by the charming and passionate themes of the official lovers' holiday.
Whether you're looking at keeping things sweet and simple with a soft pink colour scheme or going bold and brilliant with passionate reds, we've put together a list of our favourite colour schemes to suit the lovers holiday.
Subtlety sweet
Although a Valentine's Day wedding may conjure up an overload of deep shades of red, it's not the only way to go. Combining soft pinks and glistening gold tones can create an understated and elegant atmosphere.
Fill your tablescape with gold cutlery, vintage-inspired china and taper candles alongside a bouquet of pink and white roses. Whether you mix and match your bridesmaid dresses or streamline the design, the glitzy addition of gold to your bridal party will dazzle in wedding photographs and add a touch of Hollywood glamour to your day.
Romantic red
Valentine's Day is the perfect occasion to get extravagant with luxurious shades of red! Transform into the queen of hearts over a theme filled with stunning red rose centerpieces, red velvet cake, and heart-shaped everything! Low hanging florals and tea lights crowding the tablescape create an intimate atmosphere that will be sure to send your heart aflutter. When it comes to the bridal party, nothing complements a passionate red shade than silk and velvet textures!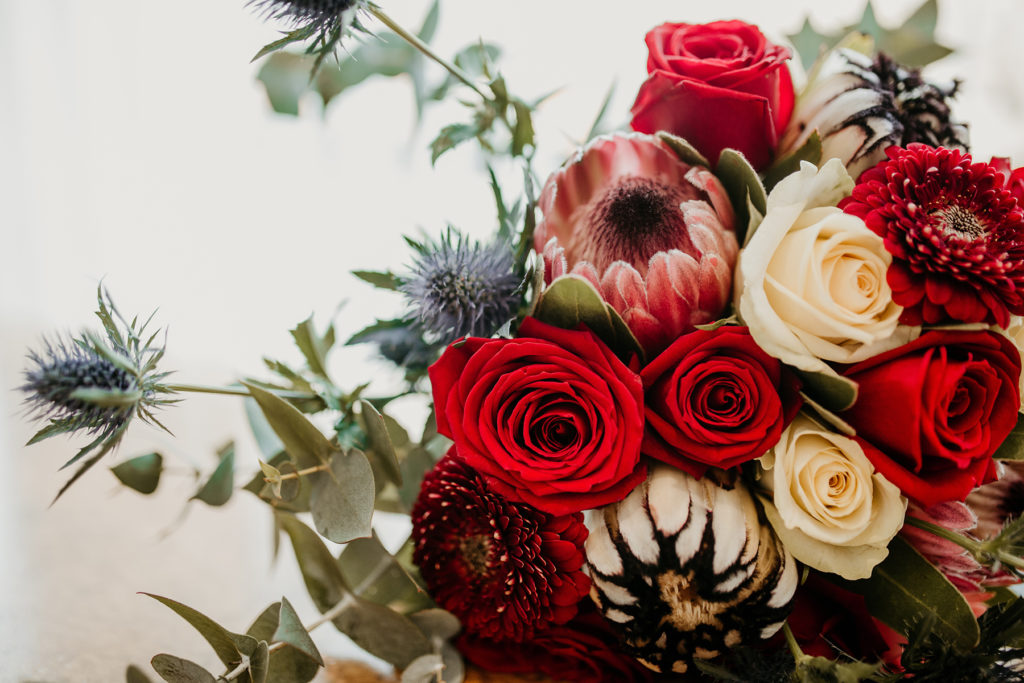 Pop art pink
Straying from the traditional colours of the romantic day can open up a world of possibilities. Mixing royal blue with a hot pink accent can liven up your wedding theme.
The light-hearted and warm pink tones create a friendly and gentle atmosphere whilst bold shades of blue add a fun and exciting pop to the decor! Consider a bouquet of fuchsia and blush peonies, and have your bridesmaids in opulent royal blue dresses. Add some sparkle to your tablescape with champagne flutes dipped in glitter or style napkins into eye-popping bows.
Pretty in pink
If you're a true girly girl at heart, you will adore this pretty in pink wedding colour scheme. A combination of pale pinks is the epitome of feminine elegance and romance. From blush bridesmaid dresses to pink rose floral designs, pink is a wedding staple that can look fabulous as a standalone colour scheme.
Guests can enjoy champagne Rosé cocktails that look beautiful and taste even better. For the wedding cake, decorative roses and delicately swirled icing make for a perfectly pink celebratory treat. Long flowing sheer bridesmaid dresses will look simple and sophisticated in wedding photographs and you can get as creative as you like with pink hued wedding favours.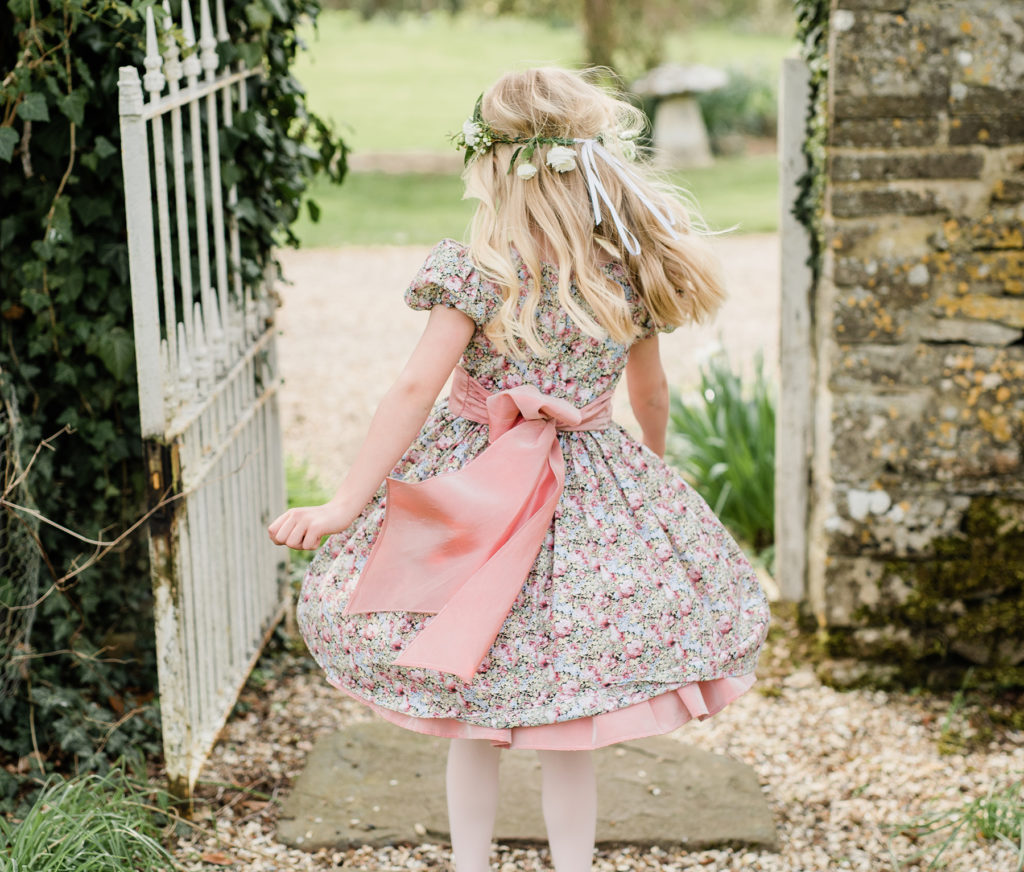 Just peachy
Peach is a shade often forgotten, but this soft, delicate pink can be a perfect tone for your Valentine's Day wedding. Although often thought of as a summer palette, this tone can warm up the atmosphere during the chillier seasons.
Amaryllis and fronds of freesia are both stunning peach blooms that will look the picture of beauty in a February winter setting. Pairing a light hue with dark coral accents atop a neutral white base can be a pretty variation if a full peach palette is too overwhelming.
You can go for the naked look when it comes to your wedding cake; this hot new trend encourages light to no frosting and a few decorative florals will go a long way.