Harry and Megan's wedding has set the focus colour for next year's wedding scene, making green a wedding colour trend for upcoming celebrations.
The amazing thing about this beautifully natural colour is that it has so many glorious shades. It looks great with a variety of skin tones and can be complemented by so many other colours. Whether you are looking for the classic rustic look, or a more floral elegance, this colour fits perfectly with all different styles.
Fauna and Foliage
Many think that foliage offers a backdrop, where as flowers are the statement. What if you made the foliage the focus? There are so many statement leaves out there, offering strong shapes and stunning shades, it's just a case of thinking outside the box.
A trend returning to the wedding world is the use of herbs in a wedding.
Queen Victoria made floral arrangements poplar when she got married carrying a snowdrop bouquet, making the use of herbs less fashionable.
Lucky for us, they are back! There are so many types out there all offering their own unique beauty, it makes it very easy to incorporate a variety of herbs throughout your big day.
Some like to use them as delicate décor in their bouquet with a splash of rosemary or a scent of sage. Others prefer to make them a main feature by creating a herb garden garland, which can flow down your aisle.
If you are interested by symbolism, herbs are a great way to incorporate a deeper meaning into your wedding day.
Sage symbolises wisdom, long life and esteem, where as Rosemary represents remembrance, love, loyalty and fidelity.
Succulents and structure
Succulents are ideal for offering your wedding a modern twist. They have such a stunning way of adding a variety of shapes, textures and tones to your décor.
They have been increasing in popularity over the past 5 years and are now a firm favourite in the world of wedding bouquets.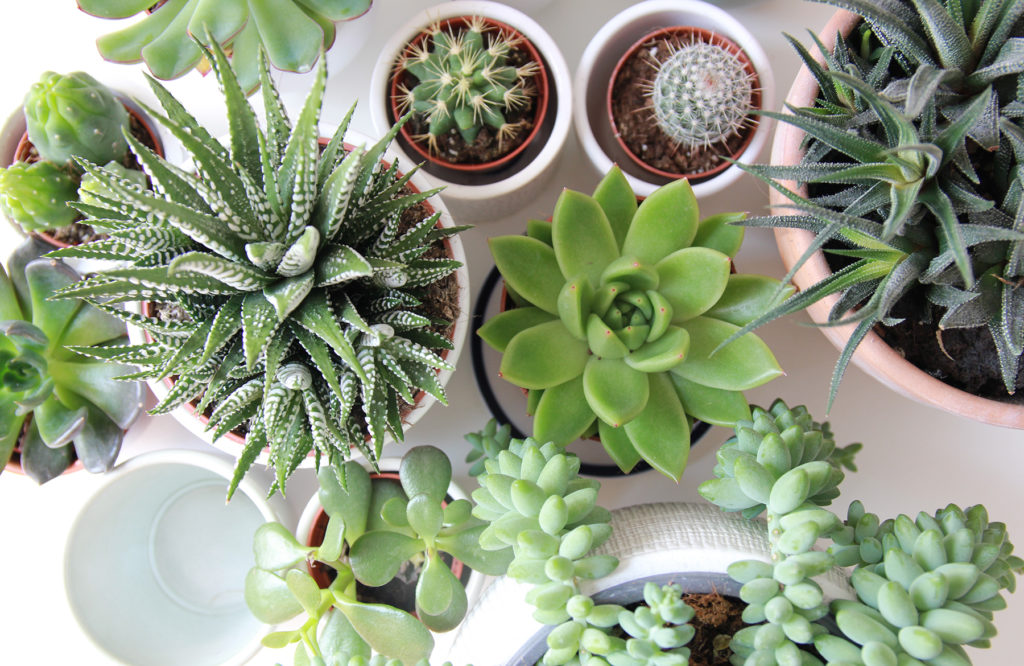 Succulents are pretty sturdy, which is important in a bouquet and they can survive longer without water. This gives your bouquet more life and can be re-potted, so you always have a reminder of your beautiful day.
Succulents symbolise enduring and timeless love, making them a poetic idea for a wedding favour. You can offer each of your guests a tiny succulent plant in a pot of your choice and add their name to each one. Name place setting, table décor and wedding favour all in one!
Add Ferns and Ivy to your day
The combination of a white linen table cloth, the warm glow of candle light and the rich colour of ferns and ivy creates the perfect wedding centrepiece. A beautiful choice for those looking for a more rustic or boho wedding.
This kind of greenery is ideal for garlands and foliage walls. Utterly idyllic for photography and additional décor whether you're going for an indoor or outdoor wedding.
Like the succulents, foliage such as fern and ivy are structurally sound, they are also easy to manipulate making them easy to transport and work with when putting your wedding together.
Complementary Colours
Making green your main colour opens so many options for complementary colours.
The Prince and The Duchess decided on a very simple white and green theme, with the bridesmaids wearing white dresses to match the bride.
Megan's bouquet included a collection of Forget-me-nots, lily of the valley, jasmine, sweet peas and a sprig of myrtle. The wedding party all joined in the scheme by wearing either green or pastel shades. This created a wonderful feel of class and elegance.
If you are looking to add some glamour to your wedding day, why not add a splash of Gold?
This can be done with accents of gold in the table decorations including a glistening runner or you can add gold décor to the wedding cake.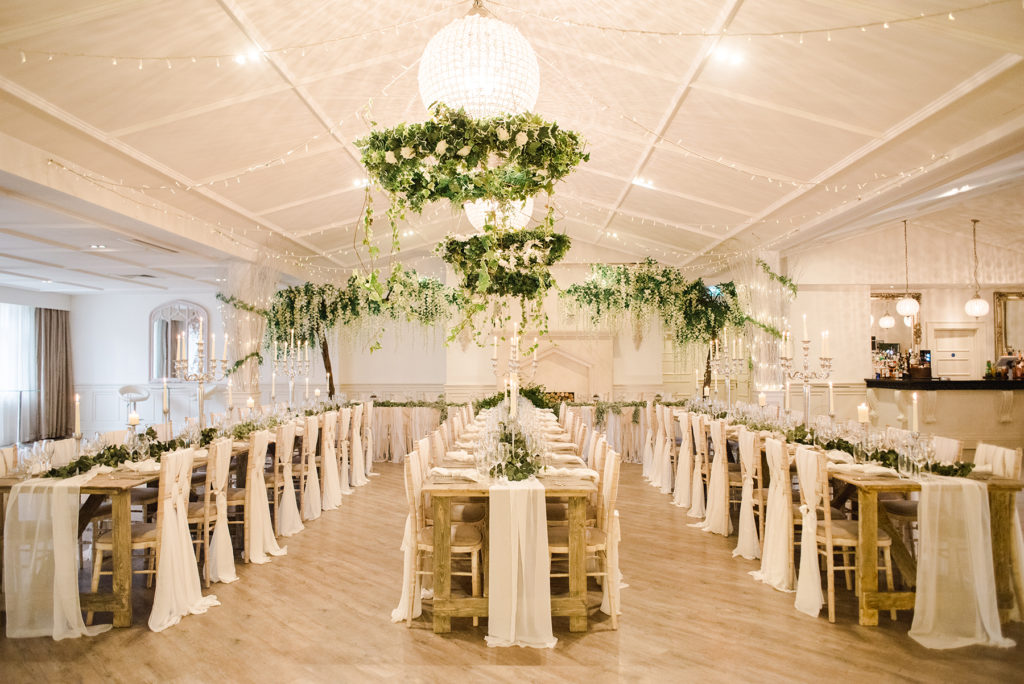 The wedding party can include gold in their wedding attire, or gold sprayed flowers would look incredible in the bouquet.
Pastels have always been a popular choice in wedding decoration but keeping it simple with two complimenting colours offers additional zest without going overboard.
Two colour combos that work well include green and blush, or blue and green.
A clever way to incorporate these colours subtly into your green theme is via the flowers you use in your arrangements and via your bridesmaids/groomsmen attire.
Keep the main base colour green and offer a little hint of additional colour for a truly delicate finish.