Couples who have many mini guests on their list, always have the same question of how to keep children entertained at weddings.
We love to see little ones at weddings. Their cute outfits, their infectious energy and they do make the cutest wedding pics. But what happens when they get bored, fidgety or start running riot? Parents get anxious, guests get agitated and everything gets that little bit chaotic. There are so many ways to make sure that this doesn't happen, it's just having the props and accessories to keep things running as planned.
It may take a little imagination and a small section of the wedding budget, but if you have lots of children attending your big day, it will be totally worth it.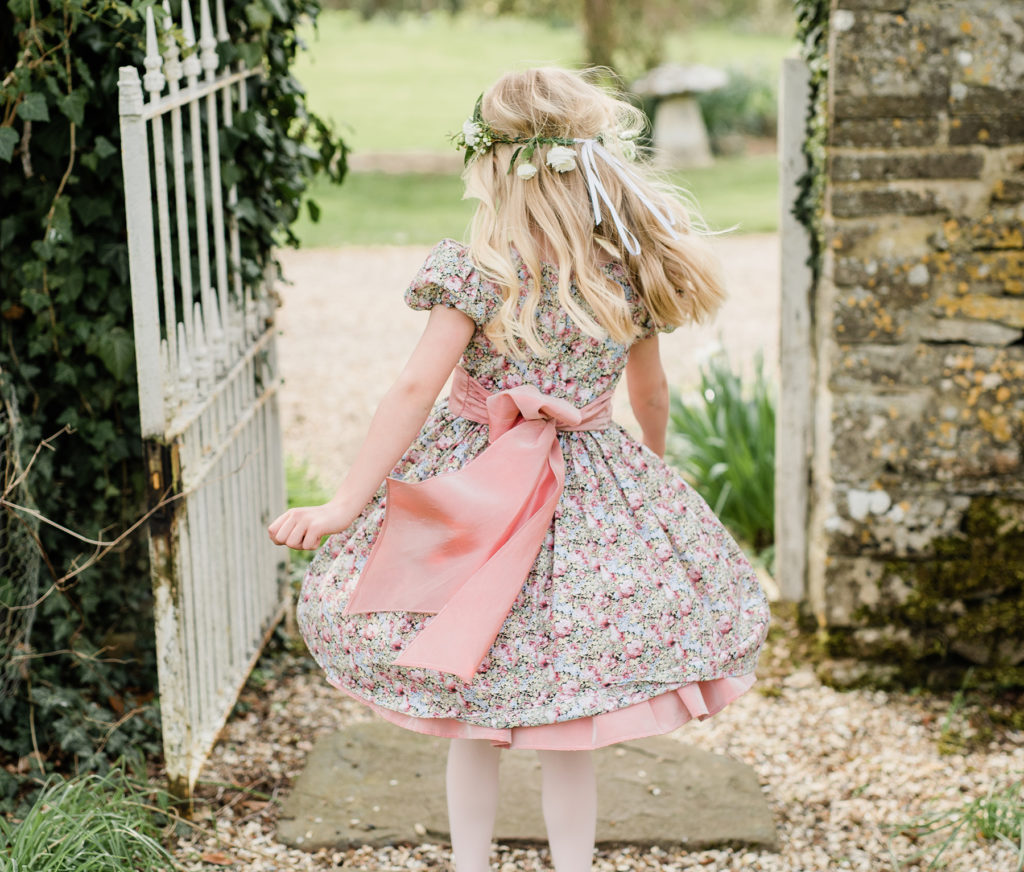 Outdoor weddings
Outdoor weddings are a godsend for little ones and their parents. It makes them feel less enclosed, their voices don't carry as far and there is so much distraction when the ceremony just isn't doing it for them.
It does mean that you need to be a little prepared for the varying UK weather. This means sun cream stations if it's a particularly hot day or umbrella's if it decides to rain.
With outdoor weddings come the outdoor games! Set up an area where your guests can enjoy a spot of croquet, take part in an intense round of giant Jenga or even set up a simple grid for hopscotch.
Manor By The Lake offer a fantastic range of giant garden games, ready for guests big and small. A fantastic chance to enjoy the glorious British outdoors in all of its glory.
Get bouncing
Nothing wears entertains children like a bouncy castle. Fantastic for letting off steam and creating excitement.
Children will spend hours on a bouncy castle and its also a great way for guests young and the young at heart to join in wedding activities together.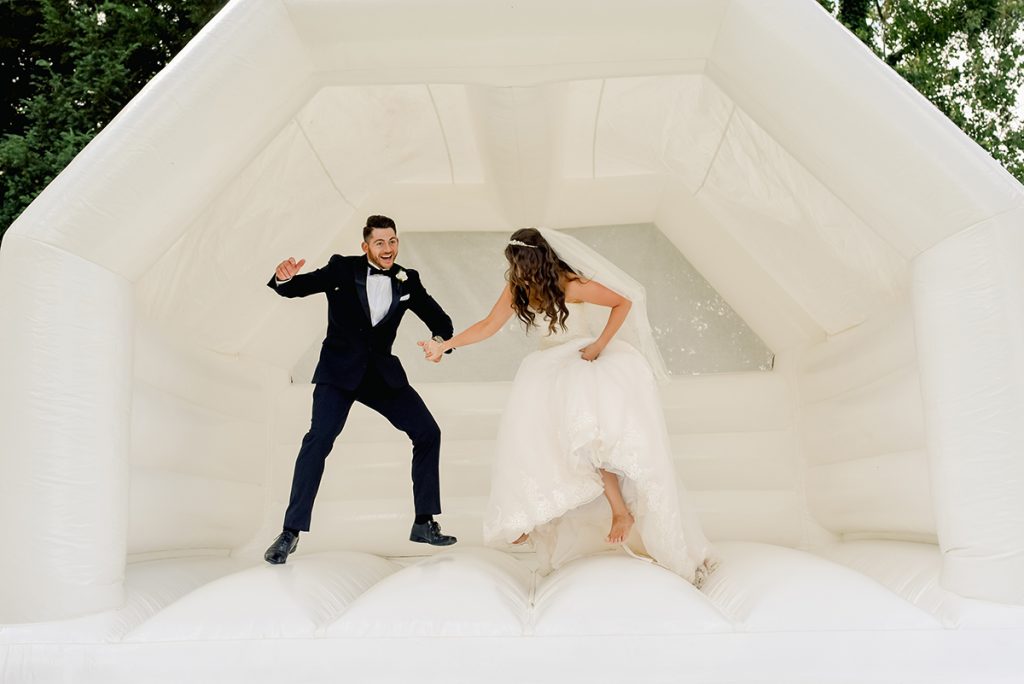 Playful prop stations
Children love a prop, they are also great for adding quirky fun photos to your wedding album. Personalise them, make them creative and if you can, keep them colourful or within your wedding colour scheme.
Ideas for your children's wedding station could include a bubble station, wedding ribbon wands, a hula hoop area and a glow sticks table.
You could even set up a competition of 'I Spy' with disposable cameras. Create a list of things that the children need to take a picture of and send them off to mingle with guests and enjoy the décor that you have spent so long creating.
When the weather is typically British… indoor fun
The main time you ideally need the children to be at their calmest is during the wedding breakfast and speeches.
Why not give each child something creative to do. It could be something as simple as a colour in place mat, or colouring book. You could even provide them with a bowl of Lego as a center piece.
Table Bingo is also a great way to make the children interact with the speeches.
Create a grid of words you would typically hear in a speech and get them to mark down when one of their words is said. Once they have ticked off their words, they can shout BINGO! (Just make sure there is an obscure one right at the end, so you can raise your glass in peace.
The great thing with having an exclusive use venue like Manor By The Lake is that you have access to various rooms in the manor, leaving plenty of room for activities.
Rooms can be used for drinks and rest stops, or you could set up a movie room. Project a film onto a white sheet and throw down some comfortable bean bags/pillows on the floor. Pick some classic films that kids of all ages can enjoy and there we have it, hours of fun!
It's the little things that count
The little extras at a wedding make all the difference. From flip flops for tired feet to goodie bags for children. Kids love to have silly things to play with, so why not set up their own photo prop box to use in front of the magic mirror?
Whilst we are all toasting the happy couple with champagne, hand out glasses of milk with cookies or fizzy squash with strawberry decoration. Just so they feel inclusive in the celebrations.
Give the parents some time off
As a parent, it's lovely to spend time with your little one at weddings. They are precious memories that you will treasure forever. However, it is also nice to have some time to enjoy being dressed up and out with your family and friends.
Start the disco off a little earlier, whilst guests are enjoying their welcome drinks and make it kids hour! You can have Disney songs playing, party songs, party games. No adults allowed!
If you want your guests to have a truly child free afternoon/evening, bring in the professionals.
There are companies who offer registered childcare for your wedding day, meaning that no one must worry about a thing.
Keep them involved
Finally, get the little ones involved! Give them tasks to do during the day. The Bridesmaid and Paige boys will take their roles very seriously if you give them some responsibility.
Put someone in charge of the sweets table, to make sure everyone gets a treat. Have someone in charge of dancing, to make sure people get up and dance. Trust us, no one can round up a group of people for the cutting of the cake better than a bunch of 'sugar starved children!'.