Wedding days are about celebrating the start of your marriage and the love that you and your other half share.
The other side of weddings are that you also need to organise your friends and family into making sure they are in the right place, doing as you wish, without having a bridezilla moment.
We have worked out over time, that being clear about what you want from your guests really helps, especially when it comes to having a big wedding party.
There are many ways to do this from hiring a master of ceremonies to printing a time line on your wedding stationery. One of our favourite ways of doing this is via quirky wedding signs.
These are a great way to express your personality and humour, whilst politely organising your wedding party throughout your day.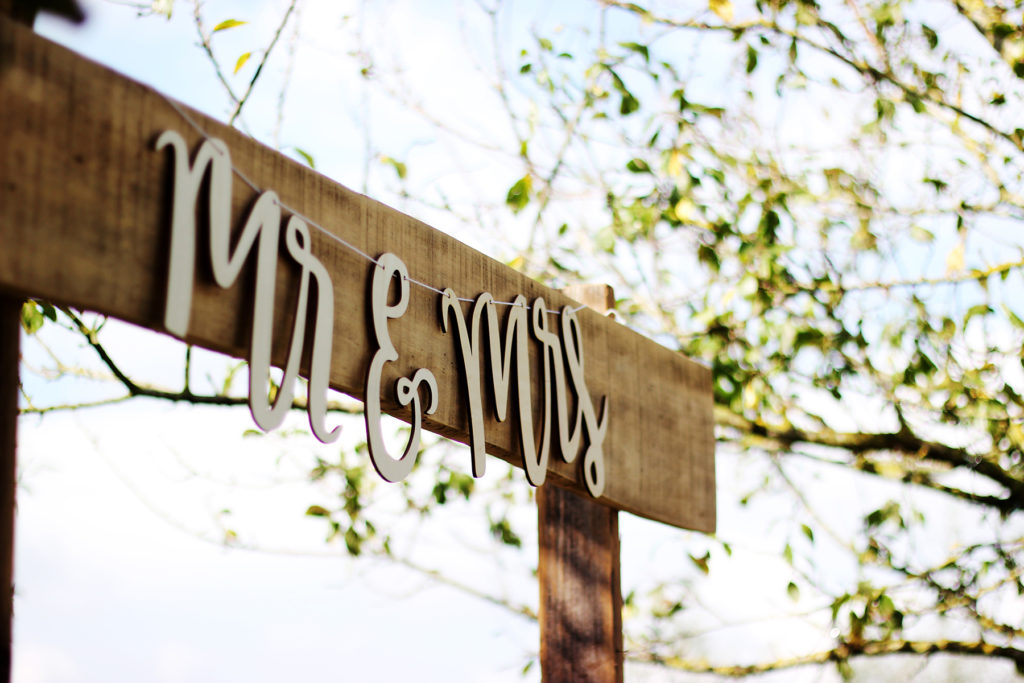 Choose a seat, not a side
A difficult moment, that some couples come across is the seating of their family and friends during the ceremony.
Whether it's because one side of the family is bigger than the other, underlying family feuds or if the couple has lots of shared friends.
The best way to deal with this is by letting your guests mingle and not stick to the bride vs grooms' side.
These can also extend into the evening, if you don't want to organise a seating plan for your reception.
Here are some lines you can use
'Choose a seat, not a side, we're all family of the Groom and Bride'
'Choose a seat, not a side, we're all family when the knot is tied'
'Now that we are together forever. Please feel free to sit wherever'
'Whether your relation is to the groom or the bride, their wish is for guests to choose a seat, not a side'
'Family and Friends of the Bride and Groom. Please sit together, there's plenty of room!'
Don't run away, she's on her way
A great way to include your Mini VIP's in your day is by giving them little jobs. One of these jobs could be to walk ahead of the bride down the aisle carrying the 'here she comes sign'.
This can be done in a romantic or humorous fashion, depending on the style of the wedding.
In loving memory
The heart-breaking side of weddings is when your loved ones can't be there. Whether they live too far away, have other plans which they can't get out of, are too poorly to attend or have sadly passed on.
There are still ways that you can incorporate your missing loved ones into your ceremony.
Some choose to use a burning candle, others include them in their speech. A lovely poem in the reception room is also a perfect way to keep the missing, present.
Trust me, you can dance
Weddings vary so much when it comes to how they are presented. Some couples like to keep their wedding day intimate concentrating on the tiny details, others go all out and focus heavily on the entertainment and evening shenanigans.
A simple sign can really set the scene and let your guests know what kind of party it is.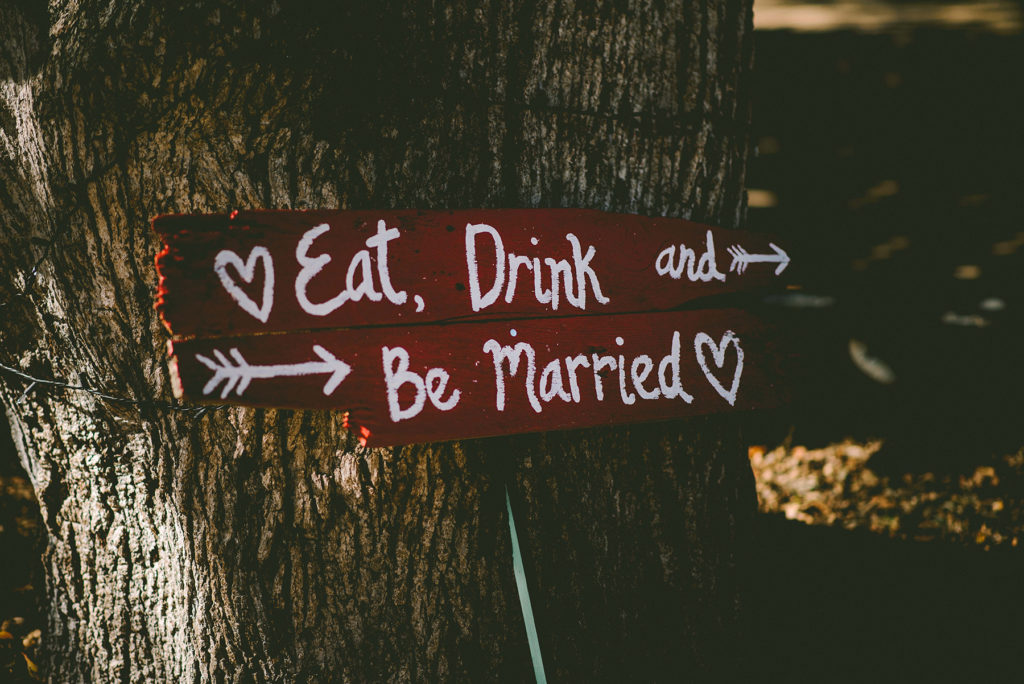 A little treat
Wedding favours have moved on from a little treat at the wedding breakfast, to little treats throughout the day.
Some weddings have flip flops by the dance floor, refresh pampering products in the bathrooms and emergency kits for the morning after. These little stations can be enhanced with a clever sign or message, to encourage guests to treat themselves.
Don't be late for a very important date
Timing is of the essence at weddings. You want everyone to enjoy ever aspect of the day, so knowing what to do, where to go and what time it is happening is paramount.
Put together a timeline to match the style of your wedding. Those going for a rustic wedding have used pallets in the past, a more elegant style offers itself perfectly for a mirror with white writing.