Why did you choose Manor By The Lake as your wedding venue?
After getting engaged in Barbados we knew that we needed a venue to match it. Manor by the Lake was perfect! Gemma had visited the venue whilst I was at work and fell in love with it, we knew that it was going to be somewhere special and elegant.
How was the planning process for you?
Our family were a great help to us as we both work abroad. A lot of planning was done over email with the team and our family would help tie up some loose ends while we were away. Sam's Brother, spent a number of hours on the phone and email with suppliers to make sure things went to plan! All of the rings, engagement and both wedding bands came from Caribbean islands that we often visit as part of our job.
Who did your Makeup?
The makeup was supplied by Charlotte Tillyer. It played an important role as a number of weeks before the actual day, Gemma had her trial for the makeup and unfortunately was involved in a minor car accident on the way home. She stopped herself from crying by thinking about her beautiful makeup running!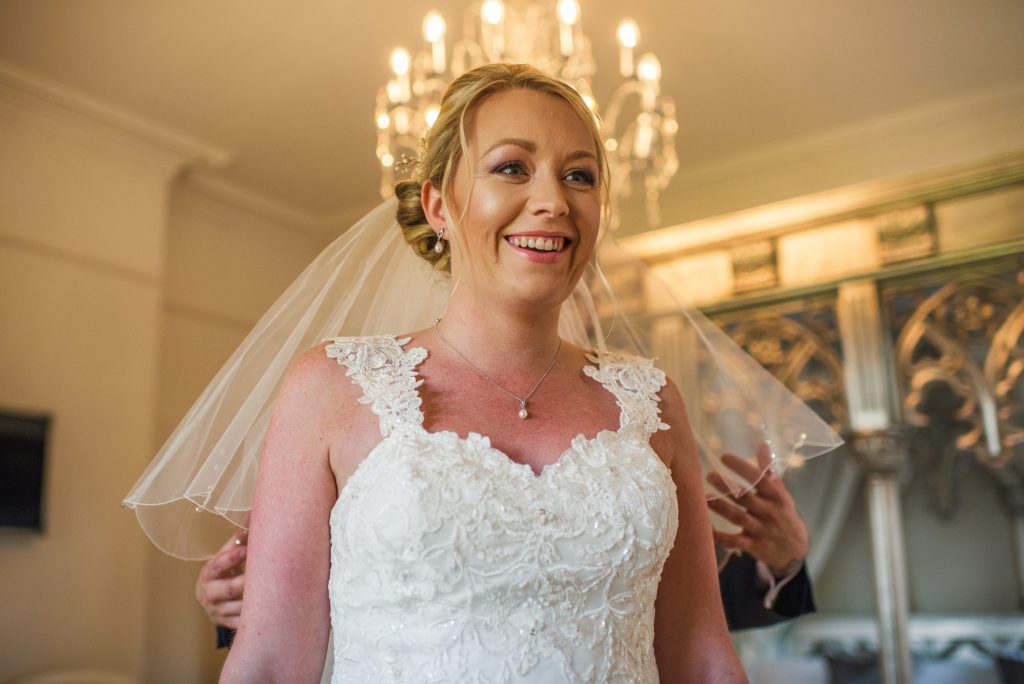 What did your bridesmaids and groomsmen wear?
Our bridesmaids both wore dresses from Sorella Vita which were made to order in blush pink and looked stunning on the day. Our groomsmen went for a deep royal blue suit with tails from Ted Baker, the father of the bride and the best man wore matching waistcoats whilst Sam stood out with an ivory finish.
Who supplied your flowers?
The flowers were supplied by Stephanie Saunders and caused me to cry tears of joy when they arrived, luckily pre-makeup!
Where was your dress from?
The dress came from 'Essence of Australia' and took a year to create. We worked with Bridal Boutique Warwickshire and found the perfect style of dress on day one, after trying on 8 others of course!
How was the Ceremony for you both?
On the day we were both very relaxed, when you know each other so well, you know you are starting something special. Having said that, there was still a lot of emotion involved, lots of tears from both of us as well as Gemma's father! When Gemma walked down the aisle, any minor feelings of nerves disappeared and were replaced with immense happiness.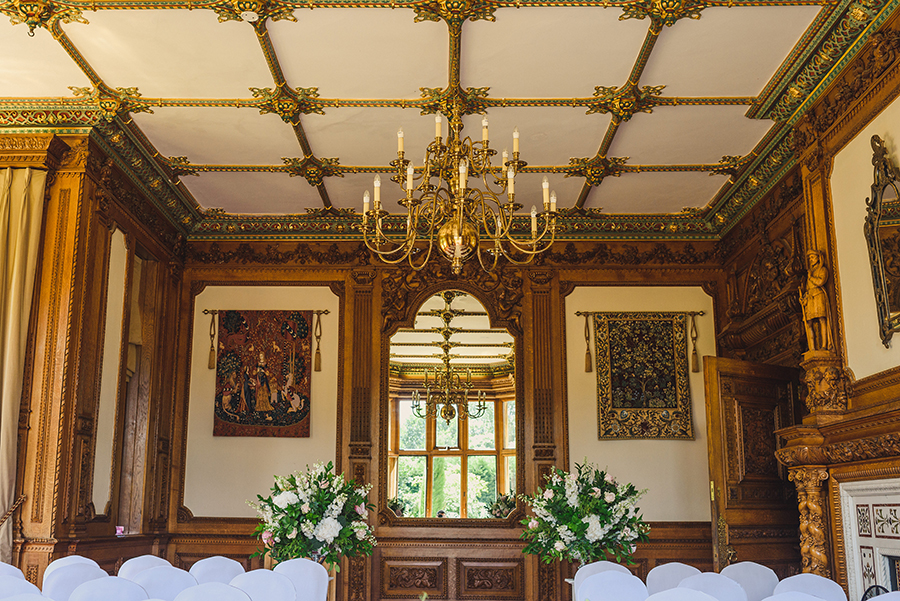 Who was your Photographer?
Dan Morris, who is also one of Manor By The Lake's recommended photographers. After the ceremony, we had an incredible photo shoot session with him. The photoshoot gave us some time to ourselves before we made our way to the reception in the Ballroom.
What was the food like?
The food, which was all cooked by the Manor chefs, was some of the finest we have had around the world. We have been lucky enough to eat at some of the most prestigious restaurants in the world and this exceeded even our expectations!
Did you have entertainment for your evening reception?
We filled the hours after the wedding breakfast with fun. We had an award-winning caricaturist, George Williams, and a 'just for fun' casino setup from Event Casino with a bottle of champagne up for grabs.
Where did you go for your Honeymoon?
After the wedding, we drove straight to London to stay at the Ritz before jetting off to the Maldives for ten nights at the incredible Kandolhu Island.
Do you have any top tips for other brides?
"I wish I'd known not to over think things. If something seems perfect for you then go for it!"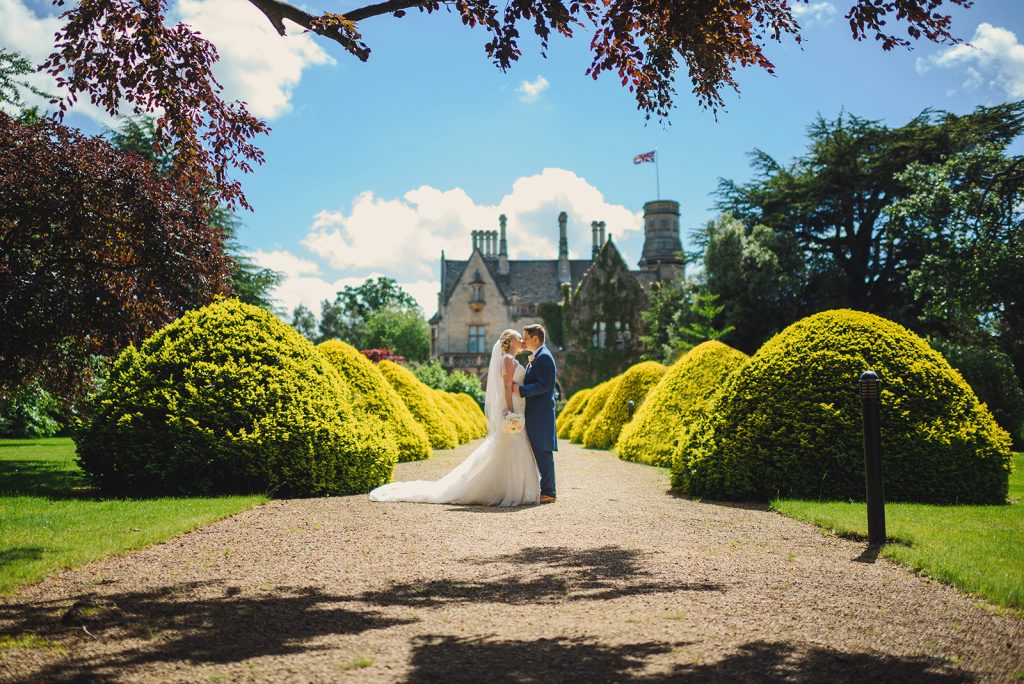 Suppliers:
Photography: Dan Morris – danmorrisphotography.co.uk
Dress: Bridal Boutique Warwickshire – www.thebridalboutiquewarwickshire.co.uk
Essence of Australia – www.essensedesigns.com
Bridesmaids Dresses: Sorella Vita – www.essensedesigns.com/sorella-vita
Hair: Jme Eglington – www.facebook.com/JmeScissorHands
Make-Up: Charlotte Tillyer – www.charlottetillyer.co.uk
Grooms Outfit: Moss Bros – www.moss.co.uk
Stationary: Com Bosssa – www.combossaweddinginvitations.co.uk
Flowers: Stephanie Saunders Flowers – www.stephaniesaundersflowers.co.uk
Cake: Pretty Gorgeous Cake Company – www.prettygorgeouscakecompany.co.uk
Entertainment: Event Casino – www.eventscasino.co.uk
George Williams (Caricaturist) – www.facebook.com/spotongeorge