Imagine ice-cream carts in the courtyard, chill-out zones on the lawn and brilliant blooms filling the frames of the Pavilion. To make the most of your summer wedding take a look at some of our favourite ideas.
1. Flower wall
A flower wall provides the ultimate wedding backdrop to your photos. As it's free-standing you can place it anywhere, inside or out. As well as standing in for group photos, flower walls are popular for use at the ceremony, behind the top table, and anywhere else you can think of. For more floral weddings ideas for the summer, check out at our blog  Green is the Wedding Colour Trend for 2019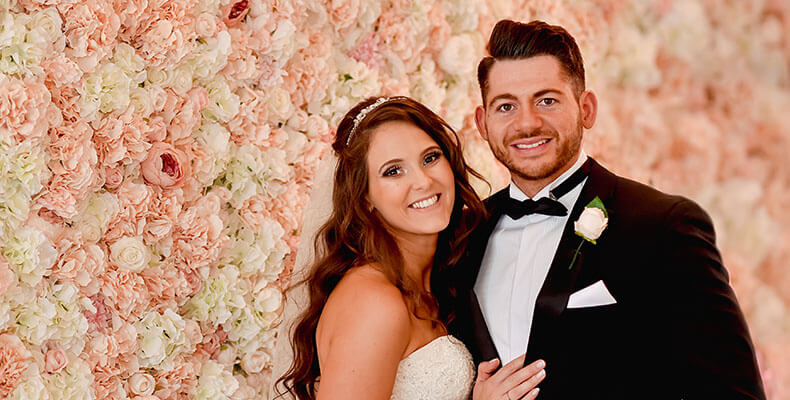 2. Summer survival kits
One of your fair-skinned guests forgotten to pack their sun cream? No drama! Help your guests out by supplying them with summer inspired survival kits. Summer wedding are beautiful because you can make the most of the outdoors. However, with the sun comes plenty of risk – so keep your guests happy with mini bottles of sun screen, a cool pair of shades and even some flip flops for their pirouetting feet.
3. Cocktail-station
A summer wedding wouldn't be complete without a cocktail station. Think tall Kilner jar full of fruit, mint, cucumber and Pimms! Your guests can simply top-up for a refreshment during the afternoon celebrations. Need some drink-spiration? Ask our team for cocktail wedding ideas for the summer.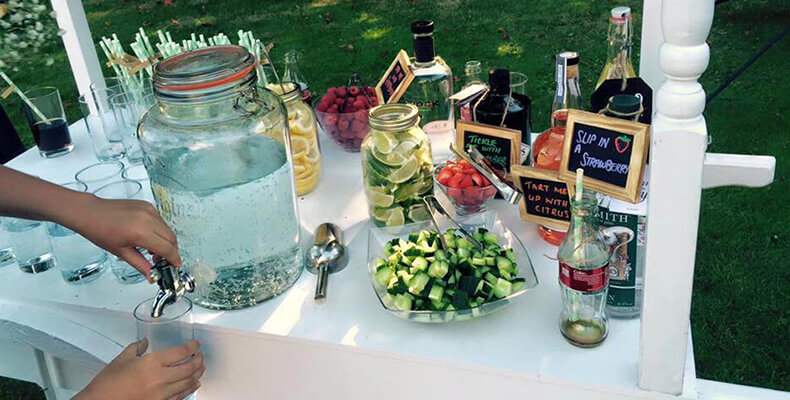 4. Lawn games
Bring back the days of outdoor play! Think giant Jenga, hoopla, and if you're feeling fancy – a spot of croquet. Your guests will love getting into their competitive stride while soaking up the sunshine. Speak to our expert planners for more wedding ideas for the summer.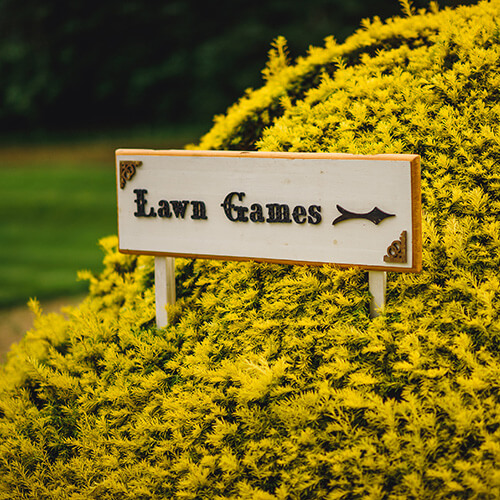 5. Magic mirror
Equipped with on-screen emojis, a beauty-light overhead and plenty of quirky props, our magic mirror lets you and your guests get creative with their group photos. Once they've chosen their favourite snap they can sign their creation live on the touch screen before it is printed and ready for them to take – instant memories!
6. Bouncy castle
An absolute must if you're getting married in the summer – kids and your grown-up guests alike will appreciate a bouncy castle.  It provides the perfect excuse to take off their shoes and play – leaving you with some hilarious memories. With talk to external companies to hire themed bouncy castles, so you can be sure they will fit beautifully within your planned décor.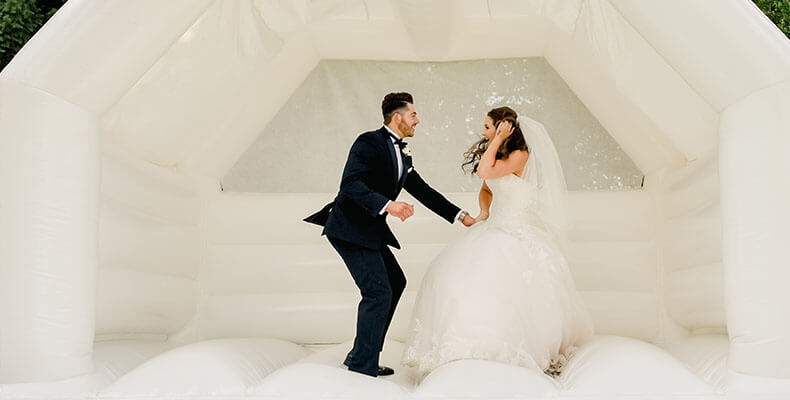 7. Doughnut wall
A fun conversation starter – doughnut walls are a fantastic alternative to cupcakes or macaroons. Often framed within beautiful displays of foliage and blooms, these walls become works of art themselves. An excellent choice for ensuring an Insta-worthy photo album – speak to our team about doughnut walls and other quirky wedding ideas for the summer.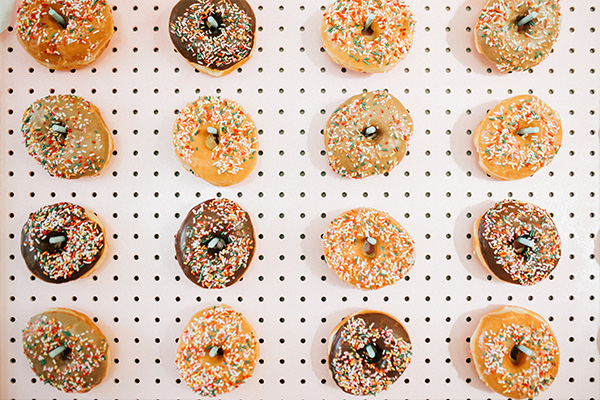 8. Ice cream cart
Perfect for mini guests and big kids alike – who doesn't love an ice cream cone in the summer? These are a fun alternative to more traditional wedding desserts. Your guests can walk straight-up to the cart and help themselves – before reclining into one of our Big Burtha bean bags –  the perfect way to cool down in the summer sun.
9. Sweet cart
A real crowd pleaser – sweet carts are an entertaining addition to summer weddings. Imagine your guests walking around with pick 'n' mix style bags – chatting about their childhood favourites, and swapping their jelly baby for a bon-bon with your Aunt Jackie. Complete with bunting decoration, these sweet carts bring a real summer fete feel to your day.