We've got the scoop on the quirkiest honeymoon destinations for you to enjoy in 2022! Your honeymoon is so much more than a holiday, it should be the most romantic getaway of your life. That's why we've listed the top 20 to inspire you!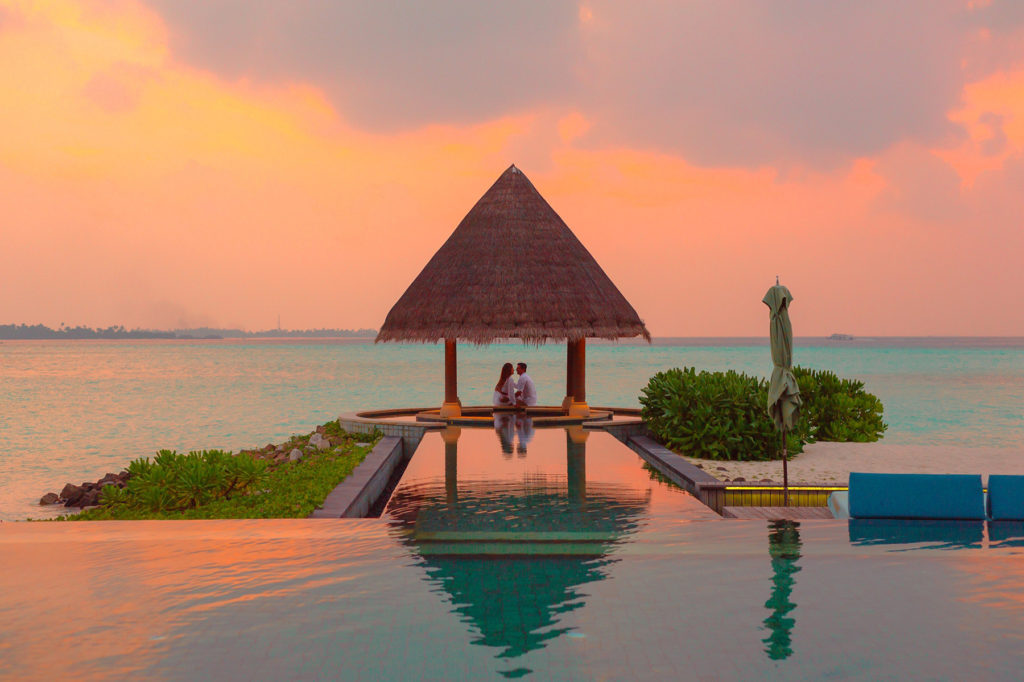 1. East Africa
East Africa is an intoxicating experience – even for the most avid adventurer. With your partner by your side, you'll never forget the wide-open wilderness, magical sunrises, and astonishing wildlife.
Where to stay?
For the most authentic experience and one of the quirkiest honeymoon lodgings, stay in one of the plush tents at the Serengeti Bushtops. This oasis of beautifully crafted tents sits in the breathtaking UNESCO World Heritage Serengeti National Park. These contemporary tents offer you both plenty of space to relax after your wedding, as we know planning even the most intimate wedding can be incredibly stressful.
2. Koh Samui, Thailand
Koh Samui, is a dream honeymoon destination for those seeking their very own slice of paradise. You'll both enjoy a blend of welcoming culture, natural beauty, and white sand beaches.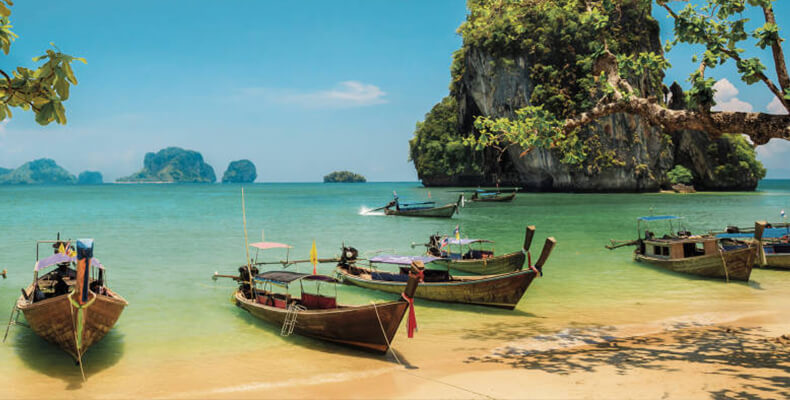 Where to stay?
Without exception, the most romantic spot for honeymooners is Thailand's secluded hideaway, Cape Nidhra Hotel. Fresh, chic and modern, it hasn't taken long for this beautiful beachfront hotel to establish itself as a favourite among travellers. Our favourite thing about this hotel is that every room features its own pool!
3. Tokyo, Japan
Japan's unique culture makes it a captivating destination for culture-seeking honeymooners. From the high-tech capital of Tokyo to the ancient temples of Kyoto, you'll have an abundance of treasures to keep you busy.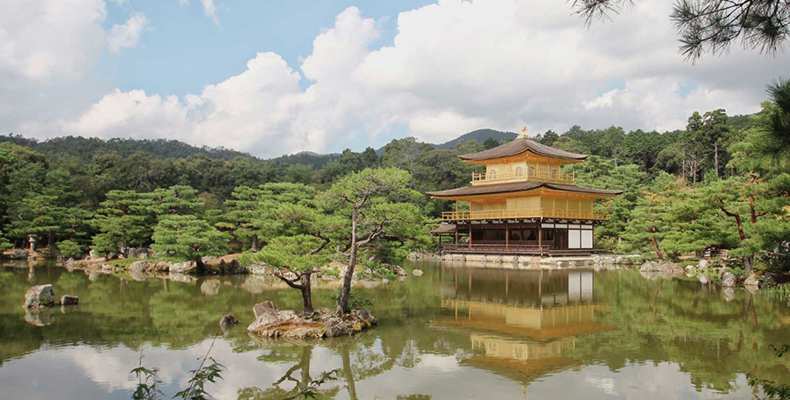 Where to stay?
Japan is renowned for its hospitality and high standards of service. For a taste of local life, stay at Hakone PAX Yoshino, which sits within the Fuji-Hakone-Izu National Park. Famous for its indoor/outdoor hot-spring baths and traditional multi-course Kaiseki meals. Book yourself one of the Japanese rooms as these have a private hot-spring bath for you and your partner to enjoy!
4. Coober Pedy, Australia
If you're looking for a unique honeymoon destination you've definitely found it in Coober Pedy. Originally a mining town in Austalia, Coober Pedy is now well-known for its underground homes that facinate travellers.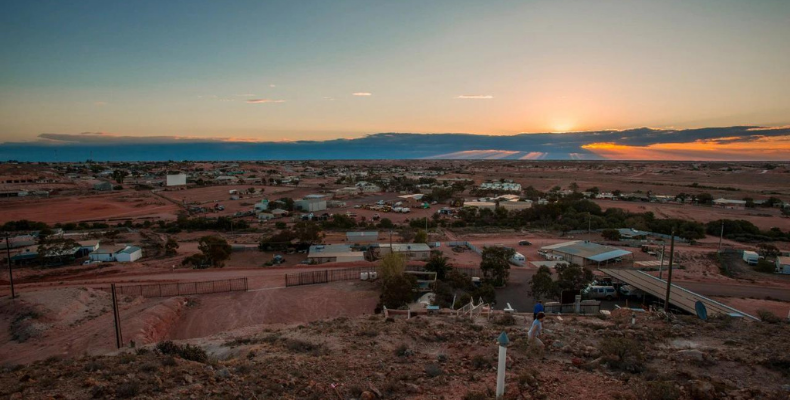 Where to stay?
There is only about 14 underground homes available to stay in so book early if you want to venture into te Australian desert. Take a look at Airbnb for the best stays and plenty of places to choose from!
Image source: The Telegraph
5. Peru
Peru is well-known for the Inca people, who lived in Peru around 600 years ago and built Machu Picchu, a popular tourist spot. Peru also has some incredible sights that are different from anything you've seen before, it's well worth a visit.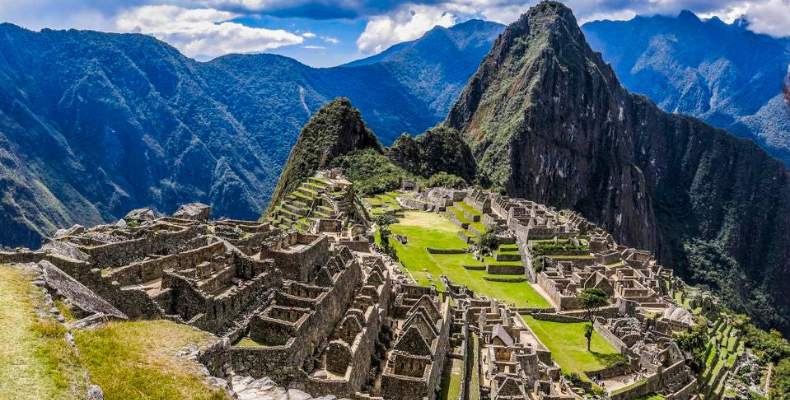 Where to stay?
We recommend staying at the incredible Skylodge Adventure Suites. If you're not scared of heights then this could be the perfect honeymoon destination for you and your partner. 1,200 feet up in the air you'll overlook to beautiful views that Peru has to offer!
Image source: Forbes
6. Sitka, Alaska
You may have seen this beautiful destination if you've watched 'The Proposal', but if not, it's worth a look!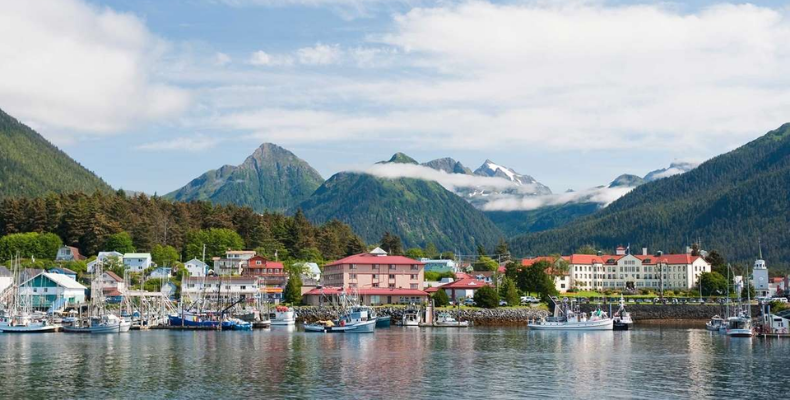 Where to stay?
We love the look of Otter's Den Coastal Retreat! You're right on the water, in the perfect position to watch whales, otters, sea lions and eagles while enjoying your morning coffee.
Image source: Travel Alaska
7. Finland
Finland is known for its snowy backdrops and beautiful northern lights so you can see why its on our list of honeymoon destinations.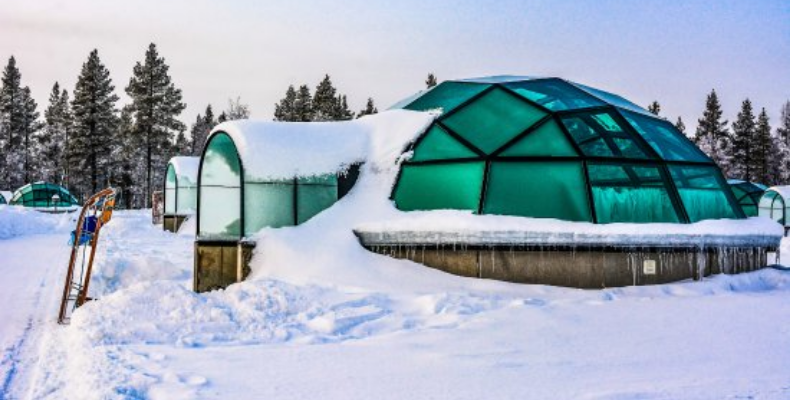 Where to stay?
Sleep under the stars in your own glass igloo amongst the snow! It doesn't get more romantic than this.
Image source: TripAdvisor
8. USA
Now there are so many places to visit in the USA but if you'd like to live out your Little Mermaid dreams, we've found the perfect place.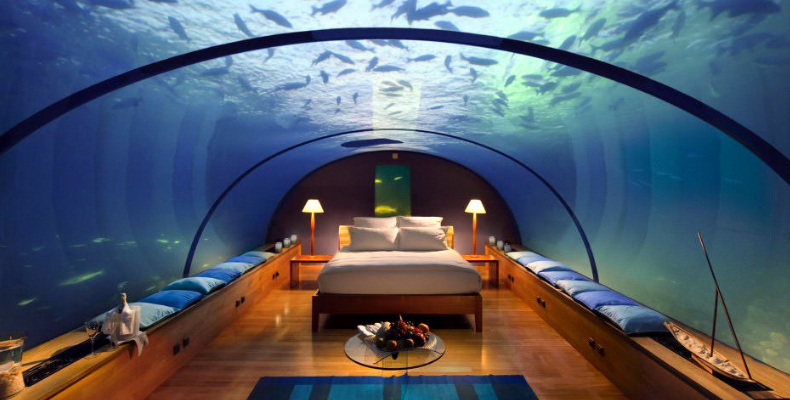 Where to stay?
Jules' Undersea Lodge means you can sleep surrounded by fish. There's even the opportunity to swim with dolphins on site.
Image source: orangesmile.com
9. Kenya
Kenya encompasses savannah, lakelands, the dramatic Great Rift Valley. It is home to a variety of wildlife from lions to giraffes and is visited by many couples that want to tick an African safari off of their bucket list.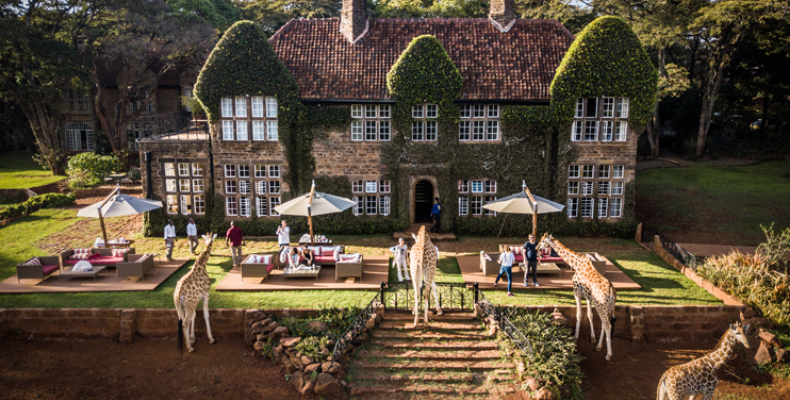 Where to stay?
Girrafe Manor you might have seen on Instagram as it's incredibly popular. If interacting with wildlife whilst at the breakfast table sounds like a dream then this is the honeymoon destination for you.
Image source: The Safari Collection
10. Indonesia
Indonesia is probably best known for Bali and its islands but with so many couples visiting here on their honeymoon, we wouldn't call it unique.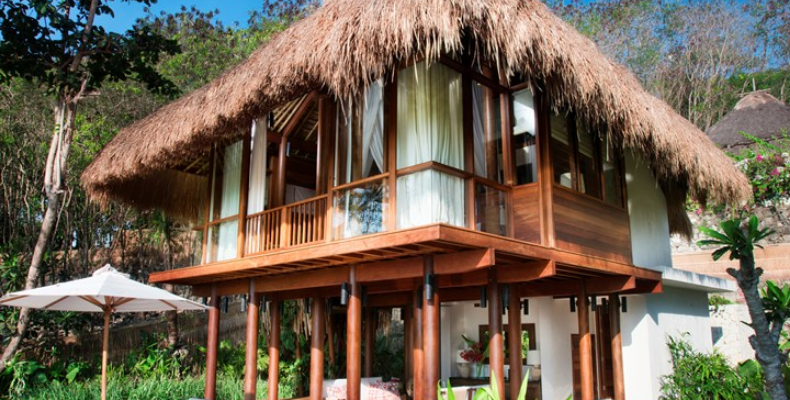 Where to stay?
Nihiwatu is a treehouse stay on a beautiful Indonesian island. If you are your partner want to escape the modern world for a while, this is a great escape.
Image source: LHW.com
11. Morocco
Morocco is a country in North Africa  known for its beautiful architecture and the Sahara Desert.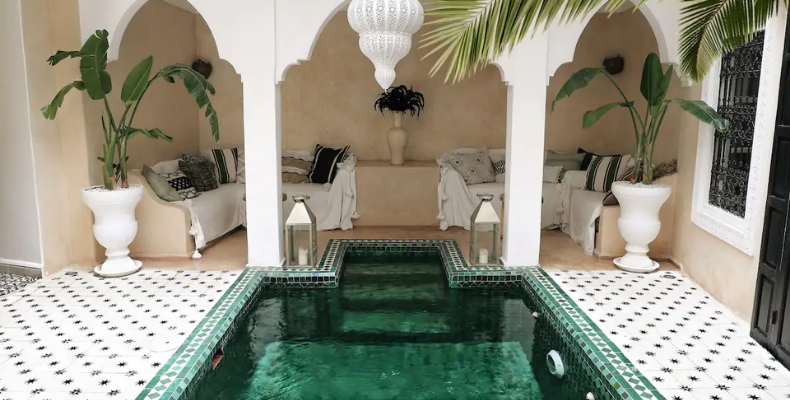 Where to stay?
The Riad Shiraz is a wonderful place to stay for the full Morrocan experience. Enjoy relaxing in your own Hammam Jacuzzi with your partner!
Image source: Airbnb
12. The Netherlands
If you'd prefer to stay in Europe, The Netherlands offers plenty of unique stays to satisfy any newlyweds.
Where to stay?
Stay in your own private windmill not far from Amsterdam to escape the hustle and bustle of the city.
Image source: Airbnb
13. Mexico
Mexico is known for its beautiful beaches and is a favourite amongst honeymooners but if you move away from the all inclusive hotels you can find some truly unique stays.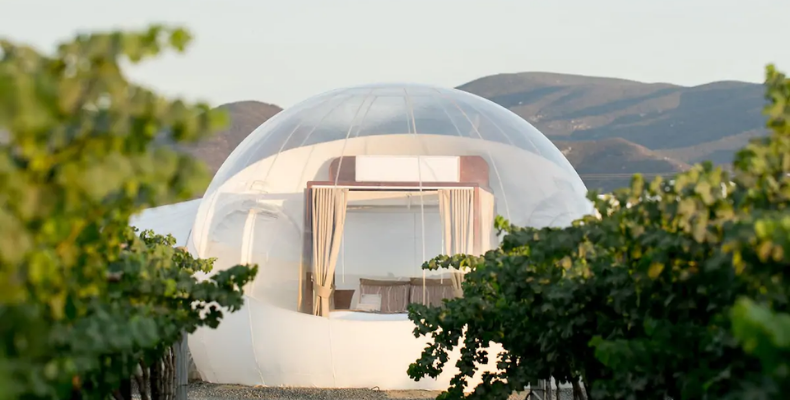 Where to stay?
Relax in your own little newlywed bubble, literally. These bubbles are located in Mexico's wine country, surrounded by amazing wineries and restaurants.
Image source: Airbnb
14. Cuba
Cuba is a place that not many tourists visit but those that do are intrigued by its beauty and culture.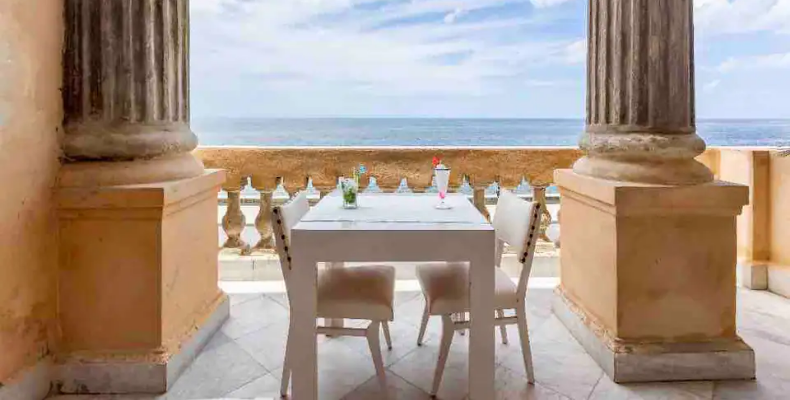 Where to stay?
Casa Blanca – Overlook the ocean as you stay in your own Cuban residence, you'll understand life as a local.
Image source: Airbnb
15. Chile
Chile is known for its stunning landscapes and superior wine, so it's perfect for any wine-lovers out there.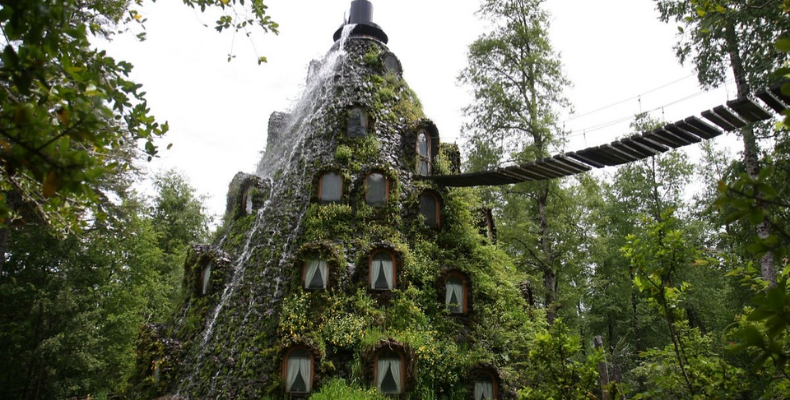 Where to stay?
Hotel La Montana offers couples a honeymoon with a difference. This mountain shaped hotel is covered by vegetation and features a permanent waterfall.
Image source: TripAdvisor
16. New Zealand
If you're an adventurous couple you will love honeymooning in New Zealand!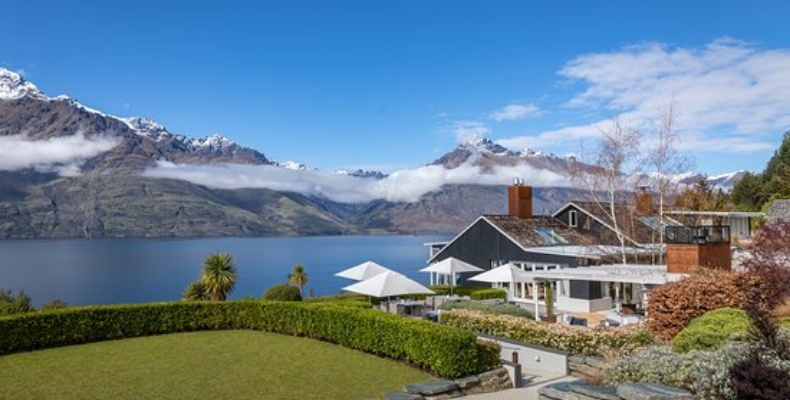 Where to stay?
Matakauri Lodge overlooks Lake Wakatipu with Matakauri Lodge offers luxury suites and private terraces.
Image source: TripAdvisor
17. Malaysia
Malaysia is known for its beaches and rainforests. You'll also find some interesting cuisine which is great for foodies.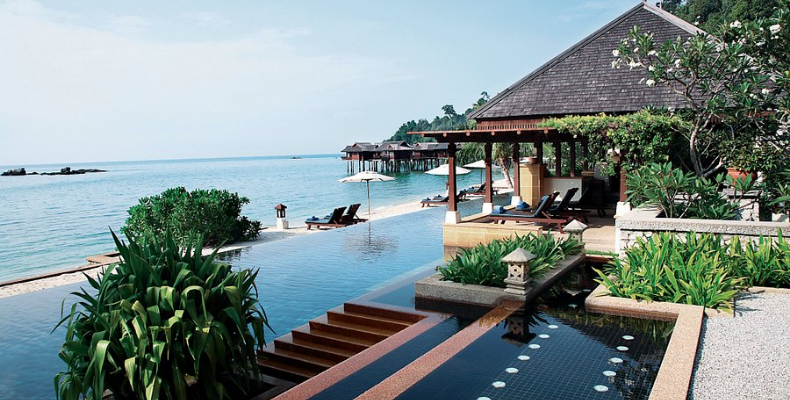 Where to stay?
Pangkor Laut was named one of the top resorts in Asia so you know you'll be treated well on your honeymoon.
Image source: TripAdvisor
18. Maldives
The Maldives is a beautiful destination for honeymooners or any travellers looking to explore another country's culture.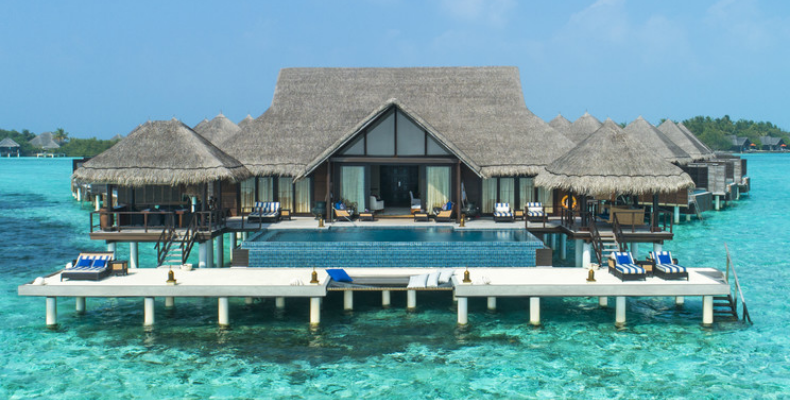 Where to stay?
Taj Exotica is a stunning stay in the Maldives. If you're looking for a luxurious break then this is for you!
Image source: Destination2
19. Italy
Italy is well-known for its scenery, food and wine so it's the perfect honeymoon destination for the pasta or pizza lovers!
Where to stay?
The Glamping Lodges are a quirky Italian stay in the Venetian countryside. These luxurious lodges are the furthest thing from camping.
Image source: Booking.com
20. Switzerland
Switzerland is well-known by skiiers so it's a great destination if you love to ski and be amongst the snow.
Where to stay?
Felsenhotel La Claustra is a unique hotel built under the rocks and located at 2050 metres above sea level.
Image source: TripAdvisor
Planning the perfect getaway takes time so we hope these destinations have helped you on your planning journey!