Have you always dreamed of a manor wedding in the Cotswolds? Whether you wish for a  Cheltenham wedding or a countryside ceremony, here's everything you need to know about planning your Cotswolds wedding.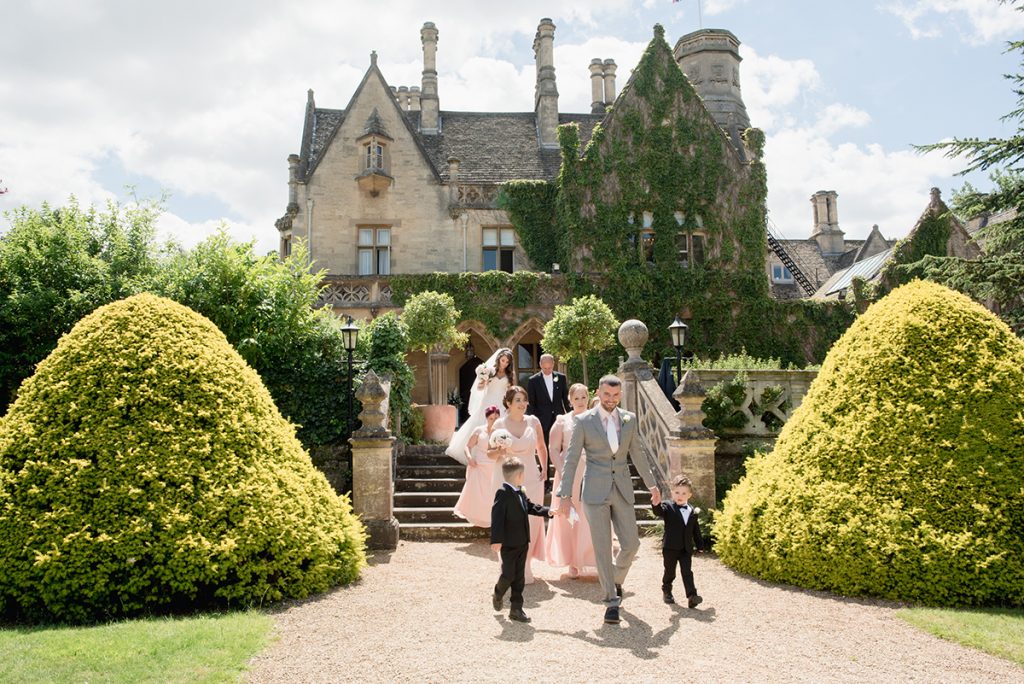 Why have a Cotswolds wedding?
Home to stunning scenery and steeped in history, the Cotswolds has a range of venues offering everything from manor weddings to country house celebrations. Reaching six different counties in south-central England, the Cotswolds are easily accessible from major cities, including London and Birmingham – perfect for a rural escape. With beautiful back-drops and an abundance of picturesque views, there is no place like the Cotswolds to tie the knot.
Romantic facts about the Cotswolds
There is nothing more romantic than a Cotswolds wedding; after all, it has been dubbed as an Area of Outstanding Natural Beauty. Once home to the famous poet and playwright, William Shakespeare, the Cotswolds have inspired some of the most well-known love stories ever written.
Hosting Britain's most romantic street, every nook and cranny hides a quaint, English village built from Cotswold stone. Filled with gardens and arboretums for romantic strolls, picnics, or even a mini-moon, you are never far from Cotswolds' natural, protected beauty.
How to find the perfect Cotswolds venue
When it comes to finding the perfect venue for your Cotswold wedding, there are a few factors you need to consider. Location is key. If your guests need to travel, it has to be easily accessible for them, and not too far from those who can't stay overnight. It's also a good idea to make sure there is enough parking available for guests and suppliers on the day. Here at the manor, we are more than at home with big, with 100 car parking spaces available.
Your guest numbers will have a huge impact on the venue you choose. If you are planning to invite 150 guests, you will need to make sure the venue can cater to large numbers of guests. Similarly, a smaller wedding would benefit from a cosier venue to prevent the space from feeling void or empty. Whether you're dreaming of a small and intimate gathering or are planning a lavish marquee celebration for 500 guests, we have some beautiful spaces available.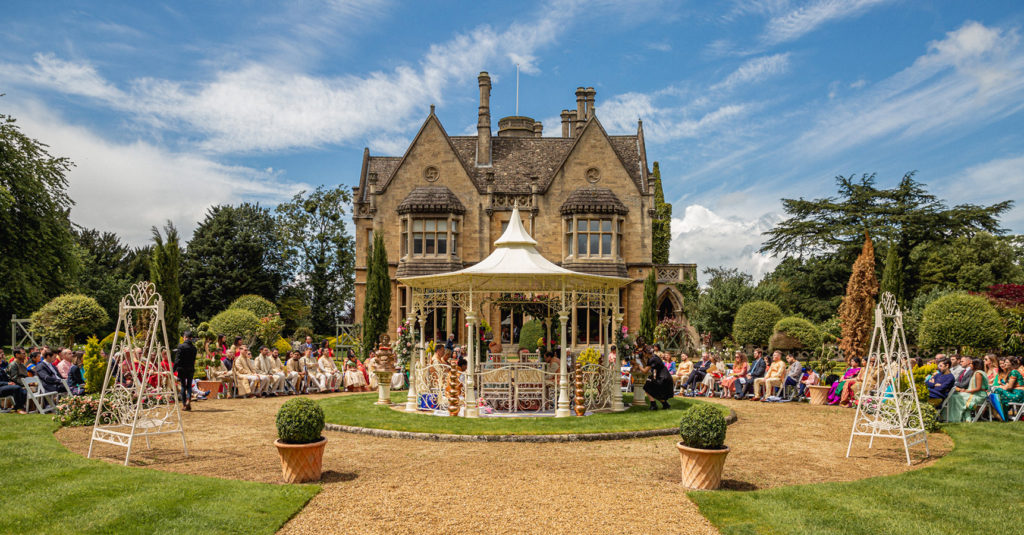 When it comes to weddings, particularly those with more guests, accommodation can make or break your venue choice. Make sure you either look at venues with in-house accommodation or make sure there are hotels and available accommodation nearby to fit all your guests' budgets. Usually, the venue should be able to provide you with this information. At the manor, we have 12 beautifully appointed bedrooms and suites for your guests to enjoy. The Jury's Inn is also in close proximity and we can arrange this accommodation for you.
When it's time to tuck in
No-one wants to spend their wedding breakfast eating food they don't enjoy. When looking at different Cotswold venues, ask to see the menu options before booking to ensure there is a wide range of choices and that they can meet different dietary requirements.  There are many different things to eat and drink.
Let's not forget that the English weather can be rather temperamental. When planning your Cotswold wedding, make sure the venue you choose can facilitate both an indoor and outdoor ceremony comfortably, so come rain or shine your wedding can go on.
Gloucestershire wedding suppliers you will love
Wedding planning can be stressful, but it doesn't have to be. Instead of designing the ever time-consuming invitations yourself, pass the responsibility to Louise Rowles Designs. From save the dates to thank you cards (and everything in between), they will design your wedding stationery to suit your style and budget.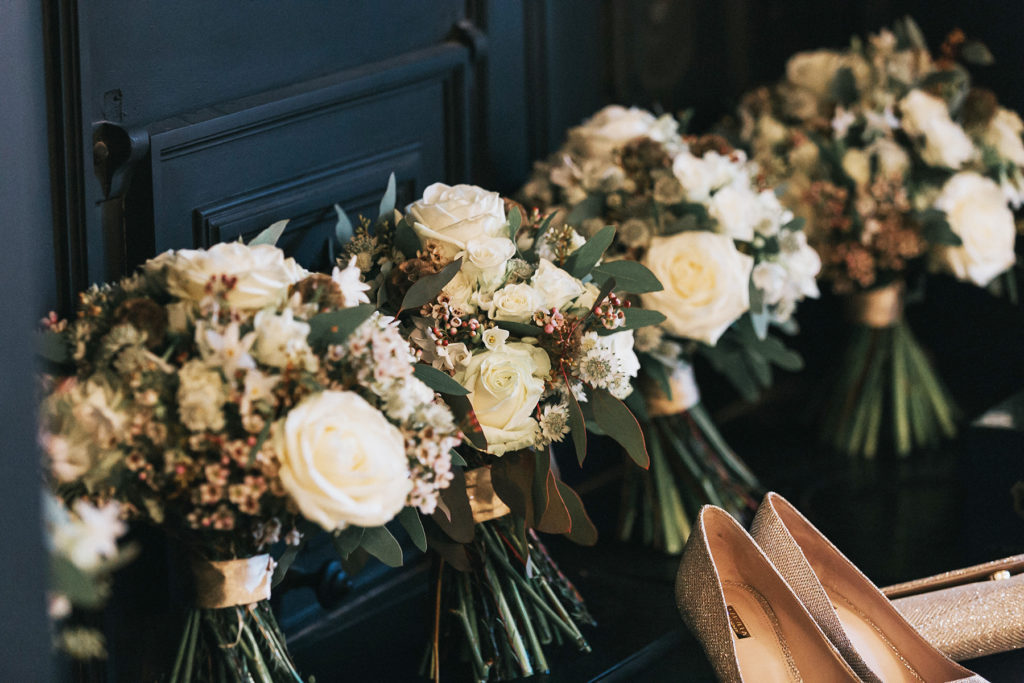 Gone are the days of cakes filled with fruit and coated in marzipan. When it comes to your wedding cake, you can really get creative. And no one gets as creative as Cut Above Cake Company. Prioritising both taste and aesthetics, they work with you and your soon-to-be spouse to create the perfect hand-made wedding cake to wow your guests.
You're finally married and the speeches have been shared, which only leaves one thing: the party. A DJ is a great choice, but live music is even better. Tommy and The Fuse, a band with plenty of wedding experience, are guaranteed to get your guests on the dance floor. With song choices ranging from Dolly Parton to The Weeknd, you are sure to have a wedding party to remember.