Traditionally, couples were gifted with household items such as kitchen utensils, home appliances and bed linen on their perfect, intimate wedding day. Nowadays, however, most people already live together before they get married, so many couples already have all the household items they require – nobody needs multiple toasters! For that reason, wedding gifts have become more extravagant and unique over the years and include everything from homemade creations to charity donations. Finding the perfect wedding gift can be a struggle – especially if the couple don't send out a gift wish list or you're on a tight budget. To help, we've put together a list of top gift ideas that every bride and groom will love.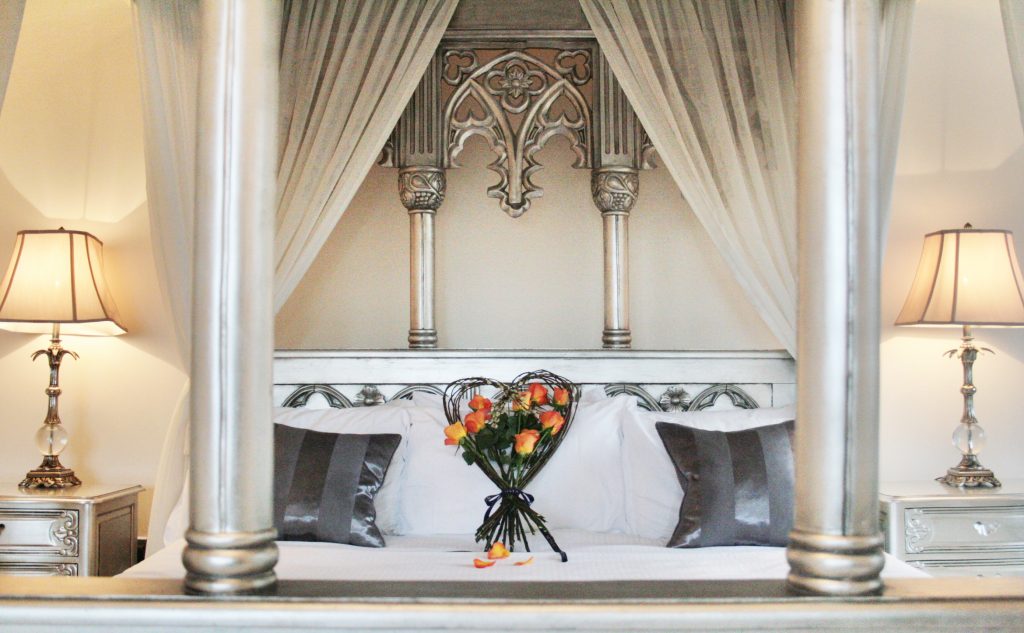 Location Gifts
Location gifts have become extremely popular over the years and can provide the perfect unique wedding gift. One of the best location gifts for couples is a gift that marks a special place, such as the location where the bride and groom first met. You can have the exact coordinates of this place printed onto a number of items such as jewellery, keyrings, maps and wall art (this may come in extra handy if they drink too much on their wedding day!). It is also now possible to use astronomy software to have a night sky print showing the exact appearance of the sky and stars on the night of a special occasion. Having a print of the sky from the couples wedding night would certainly provide a meaningful one-of-a-kind wedding gift!
Artwork
Art can be the perfect wedding gift as each piece of art is a memorable gift that can bring joy into the couple's home. What's more, choosing a piece of art that the couple love demonstrates a strong emotional bond and clearly shows how well you know the bride and groom. Another fantastic benefit of art is that it will stand the test of time. A new bread-maker or home appliance may stop working after a while, but a piece of art will remain part of the couple's home for many years – until you need to buy the next anniversary gift! Remember that you don't have to spend lots of money on a fine art piece to find something beautiful or rare – art is subjective after all. Many local or emerging artists will create a one-off piece for a great price. According to experts at Art Haus – "By giving a unique artwork as a wedding present you can commemorate their special day through an item that is truly one-of-a-kind, which no other couple has." Purchasing paintings, drawings, sculptures and other art from local artists and galleries is also a fantastic way to show support for your local community.
Nostalgic Gifts
Providing a gift that will remind the happy couple of all of happy memories they've created together is an ideal wedding gift and is sure to be appreciated by any newlyweds. Some of the best nostalgic gifts include – photo books, collage canvases, and memory scrapbooks. Many popular wedding gifts can also be personalised with words or photos to make them more meaningful. By creating your own wedding gift or having an item personalised, you can ensure that the couple you know so well will take something home that they can cherish forever.
A Personal Creation
Nothing states that you have to spend lots of money to find the perfect wedding gift. Thoughtful, handmade creations are truly special and are often appreciated by couples more than expensive store-bought gifts. There are endless choices of thoughtful handmade gifts. To give you some inspiration, here are some popular DIY gift ideas:
Recipe book – A personalised recipe book can make the perfect wedding gift. Fill the book with all the couples favourite dishes and be sure to include plenty of new ones for them to try. Hand write the recipes and add photos to make the gift even more personal (cost effective and delicious!).
Light bulb vases – Old lightbulbs can be recycled and turned into beautiful, quirky vases to display around your home. This makes a beautiful, unique wedding gift and eco-conscious couples are sure to be impressed.
Beauty products – Homemade, all-natural beauty products can be an ideal wedding gift for brides and grooms. Some popular beauty products to make at home include – moisturisers, body lotions, bubble bath, and face masks. You could combine a few different products and create a luxury homemade beauty hamper. That way, the happy couple can indulge in some much-needed pampering after the big day (or an even more needed detox!).
Practical Use Gifts
Practical gifts like kitchenware are still extremely popular with brides and grooms. Luxury home items like elegant silverware and silk bed linen are often appreciated as they add a sense of style and opulence and can replace any budget items they already have at home. Home comforts like a beautiful fur throw or a cosy blanket also make excellent gifts. Remember that practical wedding gifts don't have to be boring, you can always add a personal touch that will remind the new married couple of your bond to them – and their bond to each other!