Whether you've got a small guest list or a tight wedding budget, there are so many fabulous ideas to make sure your intimate wedding day is unforgettable. Below we have put together a list of a few of our favourite small wedding ideas!
Why book a small wedding?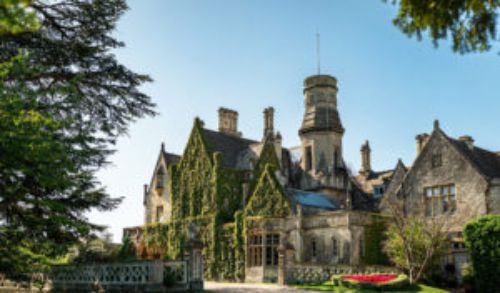 Small intimate weddings have many advantages. Not only do you get to spend quality time with the most important people on your special day – your close friends and family, but it will also help your budget stretch further.
Having an intimate wedding enables you to splash out on other things that are important to you. Such as having more flexibility with choosing your dream venue, more money to spend on the perfect wedding dress and wedding cake, along with decorations and entertainment. Things like a photo booth for the wedding party, extra fairy lights, and wedding favors for your guests.
You may even choose to spend the money saved by having a smaller wedding day, on a destination wedding instead. Focusing on creating a more personalised guest experience for your guests, but also causing less stress for yourself than having a big wedding with all the wedding planning that's involved.
1. Think about a weekday wedding
Why not consider booking a weekday wedding? They are usually the most cost effective date to get married, and if you have a smaller guest list, then not so many people have to take time off work. This may be easier for some more than others, depending on their professions. For example, teachers can't take time off during term time.
However, another benefit of booking a weekday wedding is the availability of suppliers, meaning you have a wider choice and more affordable options for you to consider.
2. Decide on your guest list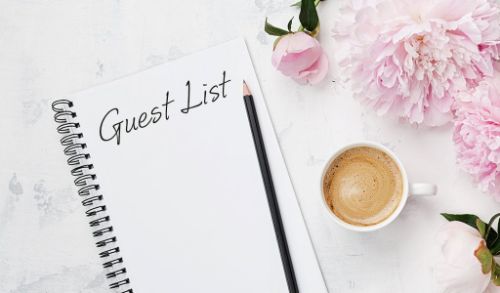 If you are planning on having a small wedding, you'll need to cut down the guest list to your very close friends and family. Perhaps by not inviting children, plus ones and extended family members?
Most couples will try and aim to invite the guests they see regularly and whom they can't imagine having their wedding without. E.g if they haven't seen them in a few months or years, then maybe don't worry about inviting them.
3. Choose a venue with accommodation for all your guests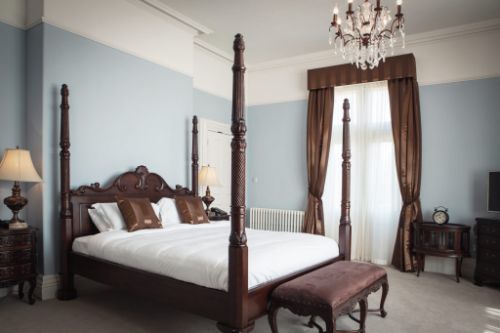 Fewer guests means you can afford to splash out and really spoil the important family members and closest friends coming to your big day. Just because your guest list is dainty that doesn't mean your venue has to be too.
You may have always dreamt of getting married in a traditional wedding venue – such as a small chapel, or non-traditional venues such as a city hall or country manor house. Country manor houses especially, have many exquisite reception rooms that lend themselves perfectly to intimate weddings, it's like your own big manor family house for your special day, giving your wedding that intimate feel.
Manor By The Lake is an exclusive use wedding venue, located in the heart of Gloucestershire. A beautiful Victorian manor house surrounded by 7 acres of enchanting grounds and gardens which is perfect for an intimate wedding.
There are plenty of different indoor and outdoor spaces for a magical ceremony. Including the Italian Pavilion, Lakeside Pavilion, and Manor Arches for an outdoor ceremony, or for an indoor small wedding ceremony, the Maximilian, Marguerite or Lyderick.
Although the best bit about choosing a unique venue such as Manor By the Lake, is that there are a total of 12 beautiful bedrooms and suites on-site. This means that all your guests can dance into the early hours, before heading up the grand sweeping staircase to bed.
They also have the advantage of the Rock Bar. This is where the resident guests can continue to party into the early hours with a mini fridge of drinks to keep them going, a snooker table, table football and jukebox!
4. Have a wedding coordinator
Make sure to have a planner or coordinator for your special day, as you want your day to run as smoothly as possible. This may even be something that your wedding venue offers. Even with only having a small wedding, guests will still need organising, and you want your wedding day to flow well.
Included in all wedding collections at Manor By The Lake, you will be assigned a wedding planner 10 weeks before your wedding day. They will help pull together the plans together for your special day, before handing you over to the operations team.
On the day, there will be a designated event manager who will direct guests to where they need to go, and assist where needed. Waiting and bar staff will also be included, and the staff will be able to assist in putting decorations out such as place names, wedding favors, table names etc.
5. Go big on personalisation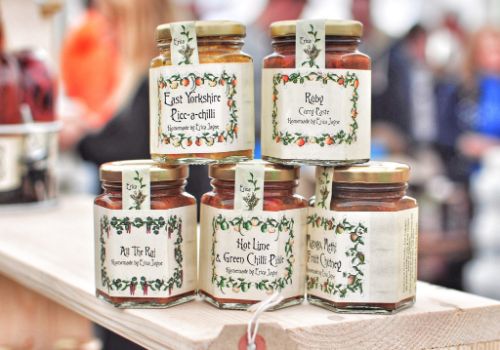 Having fewer guests means you can indulge your creative side (or if you're not creative yourself go mad on Etsy!) with all those gorgeous personalised details you may not have been able to afford with a bigger guest list.
Having a fewer number of guests such as 30 (rather than 150) at your wedding reception, it makes it a lot easier to be creative with your decorations. It won't be as time-consuming, and you'll also have the budget to purchase or hire things like individual calligraphed place cards, beautiful napkins, charger plates, cute themed place card holders, and even hand written notes for each place settings for example.
Take a look at Pinterest and Instagram for all the dreamy personalised details like wedding monograms, unique illustrations and cake toppers from real weddings and styled shoots and use your small guest list as an excuse to personalise your wedding to the max.
6. Focus on the food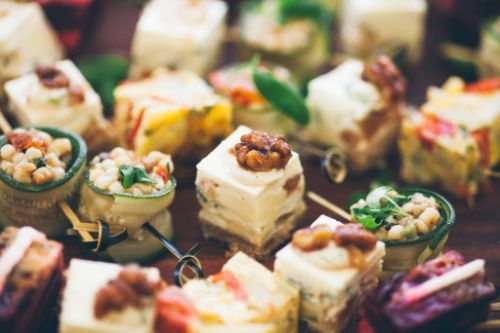 Catering for big guest lists is difficult and the larger the list often the more restrictive the menus become. With a small and intimate wedding, the main meal and all the foodie parts of the day or weekend can become a huge focus and central part of the celebration.
Well-fed guests are happy guests, so spoil your chosen few by upgrading your menu in a way that might not be possible at a larger wedding. We're talking extra courses, like an amuse bouche, a sorbet course, a trio of desserts or a wine pairing with each plate. Some couples may choose to have one long table and go for more a casual vibe – with sharing dishes.
Speak to the award-winning catering team at Manor By The Lake who will have plenty of tasty ideas for how you can go big on the gourmet side of things on your day.
7. Consider an unplugged wedding
If you are having a small wedding, you may choose to ask guests to put their phones away. Usually during the ceremony and wedding breakfast, to focus living in the moment of your special wedding day. You may also request that your friends and family refrain from posting on social media, just until the couple have first.
8. Let your creative juices flow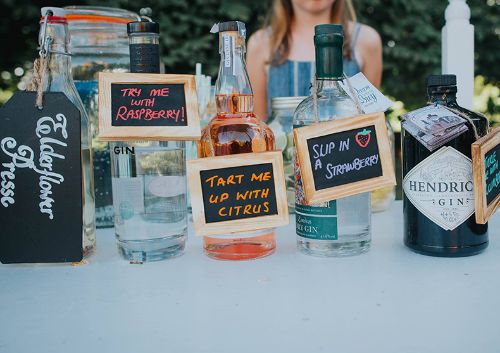 If you've always loved making things, an intimate wedding can be the perfect time to indulge in some DIY.
Instead of buying everything think about making aspects of the wedding. You could start small with confetti cones filled with your own dried flower petals, bunting and a handmade seating plan perhaps and move on to bigger aspects of the day like a handmade gin cart or light-up letters for the dance floor.
9. Extend the wedding celebrations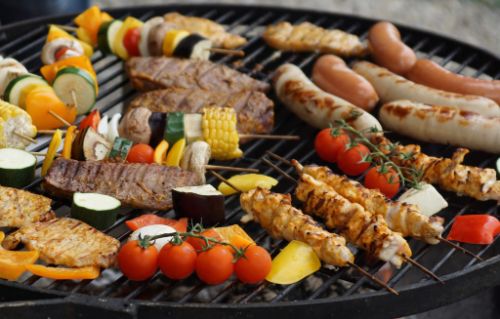 Having less guests mean you can afford to spend more money on each guest. A popular way to extend the wedding celebrations involve spreading the wedding out over the course of a few days. Such as having a family style dinner the night before, potluck meal, rehearsal, a pre-wedding event, big celebration party the day after, BBQ or brunch for example!
Wedding days pass by in a whirl of happiness and excitement, so why not make your dream wedding day last as long as possible! That way you get to spend lots of quality time with the people that matter the most to you.
With an exclusive-use venue such as Manor By The Lake, you can make the most of all the spaces as you have the entire venue to yourself. Whether that is by having your ceremony in the Italian gardens, to the wedding breakfast in the Maximilian, and your evening intimate celebration in the Rock Bar. With 7 acres of grounds and gardens, including two pavilions, the lake, and the bridge, there are loads of opportunities for stunning photographs with the wedding party too!
10. Surprise your guests
Your guests may not have been to a small wedding before, but they'll certainly be fans if you surprise them with cute little personal touches that wouldn't be possible at a larger event.
If they're staying over at an exclusive-use venue like Manor By The Lake, a lovely idea is to leave a welcome hamper in each of their rooms. Think of it like a wedding favour but on a much bigger scale!
Hampers could include anything from slippers and headache tablets for the day after to a personalised guide to the wedding events, a bottle of bubbly to enjoy in their room and some homemade wedding themed biscuits. These thoughtful gifts are sure to go down well with you guests.
Let our gallery give you some ideas of what you can do. Your only limit is your imagination!
11. Splurge on the things that make you happy
It's your day and you can do it your way. When it comes to small weddings you have the scope to do anything your hearts' desire, whether that be going all out on live music with a few musicians throughout the day, and spending thousands on your wedding dress to having a huge floral moon arch at the end of the aisle or booking a firework display for the end of the night.
Just because your wedding has a small number of guests doesn't mean everything else has to be small. Go big on the small details that will make you both happy!
If you are considering having a small wedding, please feel free to contact our team on [email protected] or 01242 245 071 for more information about our wedding collections. Our team would love to hear from you, and to book your in-person or virtual tour!