Have you recently got engaged and started to discuss wedding photographers? Our experienced wedding planners at Manor By The Lake share their thoughts on why engagement photography matters, and how to make the most of your engagement shoot.
The idea of having an engagement shoot, sometimes also called a pre-wedding shoot, is becoming more and more popular, but why?
Engagement photo shoots are becoming an essential part of the wedding experience, and it's for a whole host of reasons. Many couples consider it well worth the investment. Your engagement shoot doubles as a test run for your wedding day for you and your wedding photographer, as well as giving you gorgeous engagement photos of you and your partner.
Follow our step by step guide to get the most out of your engagement photo shoot and pictures.
Step 1: Preparation Is Key
Have a really good chat with your photographer well before the shoot date. Run through your wedding theme and colours. You may wish to get some inspiration of engagement photo shoot ideas from Instagram and Pinterest.
Tell your photographer about your relationship and what you like to do together. A great way to give your wedding photographer some ideas of the types of photos you are looking for is by creating a Pinterest board. This way they can get a feel for your engagement photo shoot requirements and style.
The more your wedding photographer knows about the two of you, the better they'll be able to prepare. They might have some very useful suggestions for you about where to go, what to wear, or extra things you might want to bring.
Step 2: Choosing The Perfect Location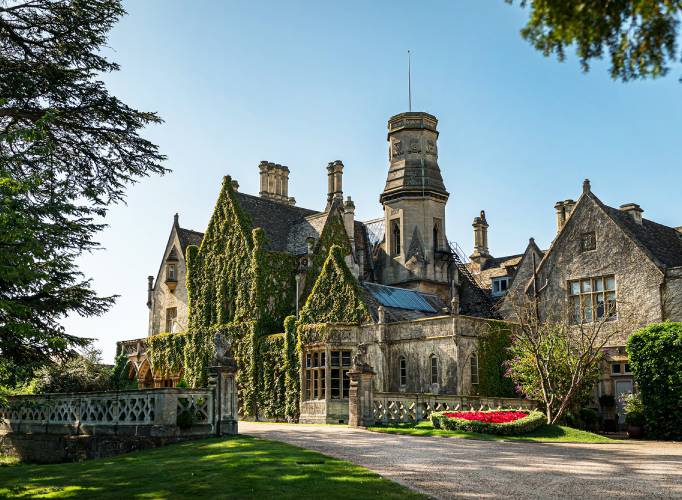 Choosing the right romantic location can make a big difference to your engagement photos, so it's important to consider all the options. Some couples want a location that means something to them. These places could include where you got engaged or where you first met.
It can also be a good idea to use your wedding venue – especially if your photographer hasn't worked there before. Your photographer can get a great feel for your wedding photography ready for your big day. Manor By The Lake has some beautiful backdrops to capture those picture perfect moments in the stunning gardens, as well as inside the manor's historic, high-end interiors.
If you're struggling for inspiration, always ask your photographer. They've probably been to a lot of different locations and can help you choose one that suits you, as well as giving some additional tips for the types of images you are looking to capture.
Step 3: Best Time To Shoot
Most couples like to do their engagement photo shoot a couple of months before the wedding, when you're close enough to start feeling excited, but far enough away not to be rushing any last minute wedding plans.
If you're planning to use your engagement photos for your wedding invites or save the date cards though, you might want to arrange it a bit earlier to give you enough time to get the photos back. This will give you plenty of time to pick your favourite couples picture and get the stationery ordered and sent out.
If possible, a good tip is to do an engagement photos in the springtime – especially if it's an outdoor shoot. It gives the wedding photographer a good chance for good weather, and the natural daylight is lovely to work with at that time of year.
However, if you are looking at having an engagement shoot in the summertime, try to avoid taking photos in the heat of the day as the direct sunlight can make things difficult. Alternatively, an evening or sunset shoot can be absolutely breathtaking – it's what we call The Golden Hour, so you do have to plan carefully to take advantage of that short window.
If you're holding a winter wedding, booking a engagement photo shoot at the same venue but in the summer months will give you a completely different set of images, allowing you to take advantage of differing lighting and weather conditions, as well as the contrast between the outdoor landscapes of different seasons.
Step 4: What Should You Wear?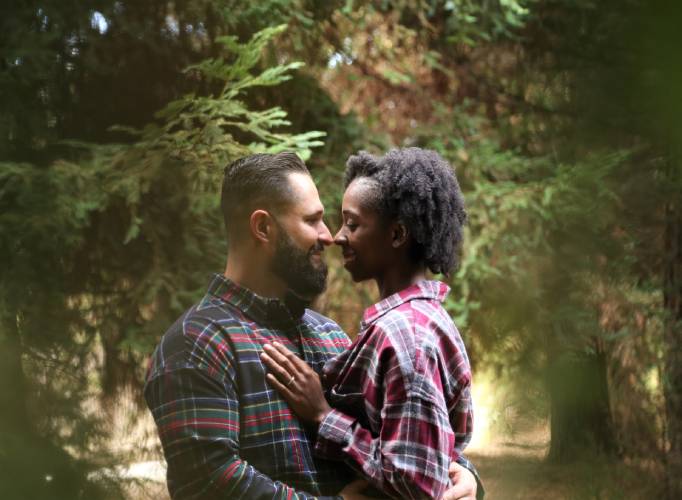 Wanting to pick the perfect outfit for your engagement shoot? It doesn't need to be over complicated, but it's a good idea to plan in advance what you're both going to wear. Figure out what your both wearing, so you can ensure your outfits compliment each other. It maybe even worth bringing a couple of different options just in case.
Be Comfortable
Your engagement shoot should be a fairly relaxed affair and you're always going to look your best if you feel comfortable. Pick an outfit that you know fits great and makes you feel gorgeous.
It's a good idea to dress for your location and weather as well.
Pack Various Options
Have a couple of options in your bag just in case there is a sudden downpour or a heatwave. Especially if your engagement shoot is outside, as the weather is extremely temperamental in the UK.
Also, if you aren't 100% confident that you've chosen the best outfit for the day, or if you are shooting in a couple of different locations and want something appropriate to each setting, you've come fully equipped with a few outfit options.
Don't Worry Too Much
Have fun with your engagement photoshoot. It isn't supposed to be formal, it's a fun day out, capturing photos of you enjoying your life together.
Step 5: How To Look
A brilliant idea for your engagement shoot, is to arrange it on the same day as your hair and makeup trials. It'll give you a good feel for how those styles are going to look at the actual wedding.
If you've opted for an up-do hairstyle which doesn't always hold very well, or makeup that's too subtle, then your engagement shoot will highlight that and give you a chance to make some alterations before your big day. Think of it as your trial run.
Also, the engagement photoshoot will boost your confidence the more fabulous you feel, if your fully kitted out in hair and make up.
Step 6: Bring Your Pop-Tastic Props
Why not make it fun, by bringing a couple of props with you? It can really help you to avoid those awkward moments during the photo shoot if you have something to focus on.
Need some inspirations of what sorts of props to bring? If your musical, why not bring along your favourite guitar or something that's personal and unique to you and your partner. Or one of the most fun props you can bring is your gorgeous pup!
Of course if you are bringing your pooch on your engagement shoot, be sure to check at the location that it's ok first. The last thing you want is to turn up and be disappointed if your dog isn't actually allowed. At Manor By The Lake we absolutely love having your pups at both your engagement shoot and wedding day!
If you're considering an engagement photoshoot, at the Manor, we have some great wedding photographer contacts who we would highly recommend. Check out our preferred supplier page. Why not give us a call on 01242 245 071 and find out more about booking your shoot at Manor By The Lake.