If you've set the date for a summer wedding then you're hopefully going to benefit from beautiful blue skies, glorious sunshine and gorgeous warm temperatures. What you don't want to experience however, is a makeup meltdown thanks to the glorious summer weather.
Bridal beauty is one of the most important aspects of the day and you'll want to ensure that it's flawless and looks amazing all day long.
We've rounded up some of our favourite Summer wedding makeup trends and tips you need to get the glow, rather than shine, on your big day.
Prep Your Skin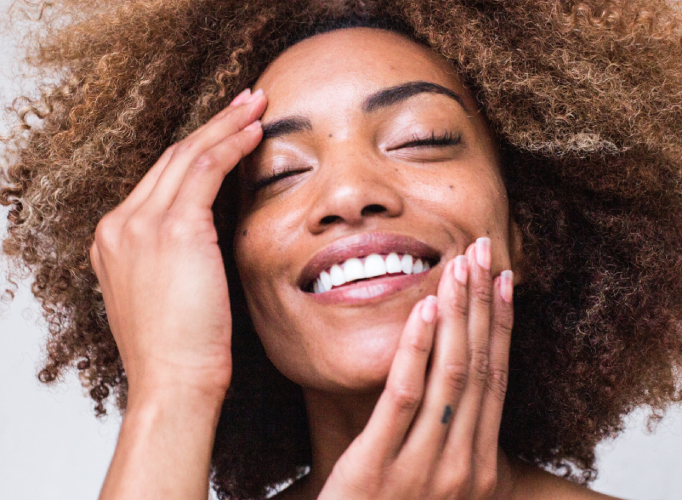 One of the first things to think about if you are doing your own bridal makeup or if you're getting it professionally done, is to prep your skin. If you've got even the slightest hint of oily skin, then we suggest investing in an oil-free moisturiser to help keep any shine at bay.
It may also be worth looking into a specific product to achieve a matte finish – No.7 do a brilliant shine-beating primer that you apply after moisturising and before applying foundation.
Prepping your skin will ensure that your makeup stays on throughout the whole wedding day.
Statement Lips
One way to really make an entrance on your big day is to go for statement red lips, or if red isn't your colour, you could choose a deep plum or dark shade to really compliment against your wedding dress. This will look really amazing on your wedding photos, but just remember to keep the lipstick on you throughout the day so that you can keep it topped up!
A good tip to make sure that you lipstick stays all day is to exfoliate your lips in the run up to your wedding day by using a gentle face scrub applied with a toothbrush. On the big day itself, apply lip balm to begin with and make sure you line your lips with a lip pencil in a complementary shade to your lipstick.
Once you've applied your lipstick, blot with a tissue and waft over some face powder whilst the tissue is still in place.
Subtle Yet Glam
If you're blessed with gorgeous, youthful and blemish-free skin then you will be able to go for a natural makeup look. We recommend using an oil-free foundation and applying it with a foundation brush rather than your fingers, to reduce the risk of sweaty or oily fingertips ruining the finish.
Keeping your makeup subtle will give you a classy and timeless look on your wedding day.
Pretty In Pink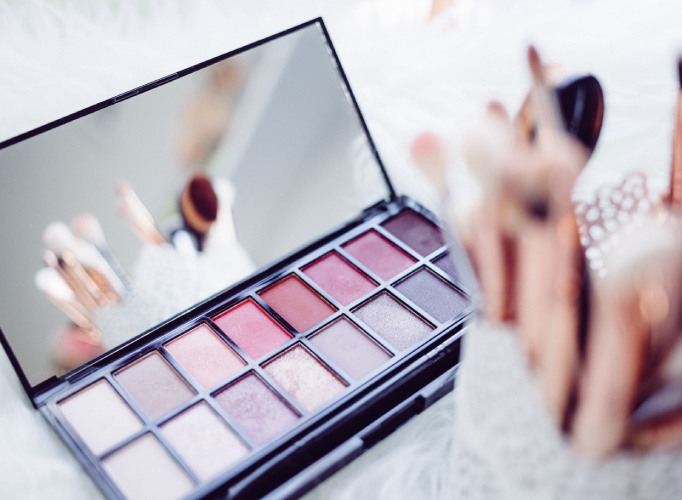 Choosing to incorporate a slight hint of colour within your bridal makeup is a great way to add some elegance, and pink is an ideal shade. Not only is it feminine, but adding a touch of pink eye shadow will highlight your eyes and define your face.
Try adding a few layers of waterproof mascara to your wedding makeup to really add to the look. You could also choose a subtle, pink lip gloss or lipstick to go with it.
Smoky Eyes
The classic smoky eye is something that a lot of brides choose to go for, as it not only defines your eyes, but is a look that will suit most people and should last all day too. You could add a touch of shimmery eye shadow on the eyes teamed with a soft, matte, brown shadow to create a sultry yet sophisticated look.
With the eyes being the main focus, we'd recommend teaming this up with a nude lipstick or lip gloss.
Emergency Touch Up Kit
Finally, don't forget to take a touch up makeup kit with you once you leave your home or hotel. Entrust the essentials to a bridesmaid if you're not carrying your own clutch bag and make sure you've got a powder compact, blotting sheets, lipstick and a tiny concealer to hand at all times.
Now you are good to go.