Popular wedding trends have changed dramatically over the years. Many have started ditching paper invites and sending eco-friendly emails and some are getting crafty with unique handmade decorations and gifts.
Many couples look towards wedding trend to get inspiration and tips when planning their dream wedding day – there's a lot to think about! With this in mind, here are the top upcoming wedding trend you should be aware of:
Top Wedding Trends of 2023
If you're planning your wedding for 2023 or beyond, then here are some of the hottest trends you can follow!
Unique Wedding Dress
The classic white or ivory wedding dress is a popular tradition that will live on into 2023 and beyond – you shouldn't fix what isn't broken! However, brides are also being encouraged to experiment with different styles and non-traditional colours to find the perfect dress that suits their individual personality and makes them feel fabulous on their special day. In response, wedding gown designers are now creating a huge range of outfits to suit every bride. Designs range from bold two pieces to extravagant mini dresses and everything in between. There's more choice than ever to show your uniqueness with a wedding dress.
Mismatched Bridesmaid Dresses
Traditionally, bridesmaids would all wear the exact same dress in a shade that matched the colour theme of the wedding. However, many couples are now taking a more casual approach to outfits and allowing their bridesmaids to choose a dress that compliments their individual style and body shape. Many weddings now feature bridesmaids in dresses of the same colour but a variety of styles, including halter neck, strapless, and one-shoulder designs. You can find plenty of advice and tips on how to pull off mismatched bridesmaids at your wedding.
Eco-Friendly Celebrations
More and more eco-conscious couples are searching for ways to minimise environmental harm by holding sustainable, green weddings – a trend we can all get behind. Some popular ways to reduce carbon emissions include: choosing an outdoor venue, holding your ceremony and reception at one location to lower travel emissions, sending online wedding invitations, and choosing a local caterer that uses organic, locally-sourced ingredients. Perfect for a Spring wedding too!
Key Themes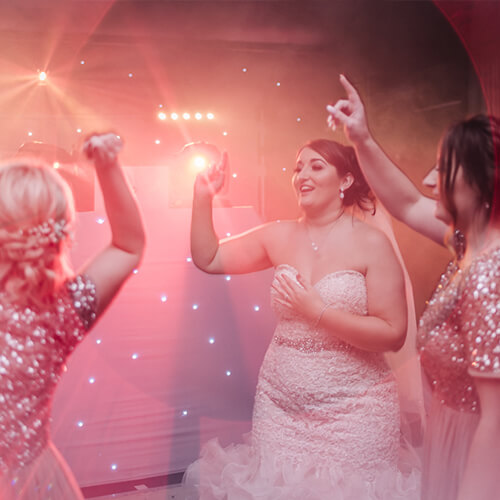 Many couples choose to plan their wedding day around a specific theme. Having a theme can help you make wedding planning decisions and give you the opportunity to create a fun and unique day that showcases your individual personality. You can choose popular themes like romance and bohemian, or opt for something more crazy and plan a Harry Potter or superhero themed wedding. Can you imagine your family and friends dressed to impress with a particular character in mind? Here are some of the most popular wedding themes of 2022:
Moroccan
According to Junebug Weddings, Moroccan themed weddings will be popular in 2023. They add: "Maximalism is definitely having a moment right now, which is ideal for Moroccan themes. But minimalist Moroccan is still very much a thing and is ideal for couples who want a theme without overwhelming their venue." Moroccan themed weddings often feature rich shades of dark pinks, oranges, greens, and purples, along with a variety of different patterns to create an eye catching décor – all colours we absolutely adore!
Modern
Modern wedding themes feature clean lines, minimal design and a unique twist on tradition. To plan a modern wedding, you should consider things outside the box like a non-traditional wedding dress, a bold colour scheme, and unique venue decorations. A fantastic wedding trend to follow!
Vintage
Vintage has become an increasingly popular wedding theme over the last few years and shows no signs of slowing down in 2023. Vintage themes draw on inspiration from decades past and many brides are now choosing a vintage style for their wedding gown and beauty look. Antique-looking décor can be used to create a truly romantic and elegant atmosphere at your wedding.
Wanderlust
Wanderlust themed weddings are also becoming extremely popular. Many couples are choosing to hold their ceremonies and celebrations at dramatic picture-perfect locations such as cliffs, mountain tops or in the middle of bustling city streets. Plus, imagine the amazing wedding dresses you could wear to go hand in hand with this theme.
Key Colours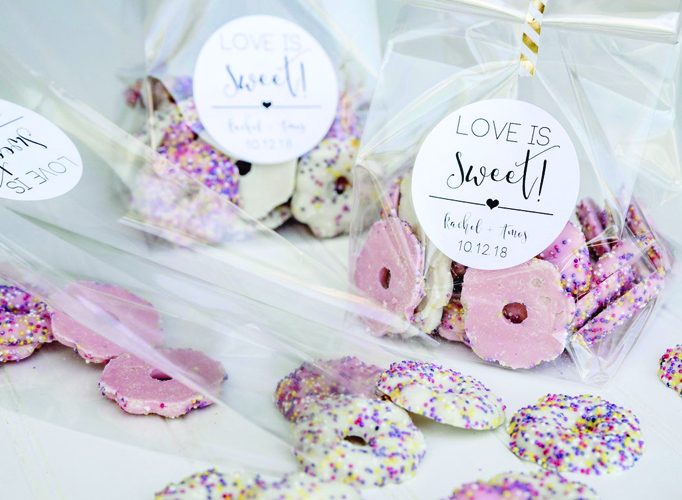 The majority of weddings are planned around a specific colour scheme with the couple choosing up to several colour shades they want to include in their wedding day. Generally, light pastel shades like blush and lavender are popular with spring and summer weddings. Whereas, darker and richer colours like rugby and navy are more commonly seen in weddings taking place in the autumn and winter months. Popular wedding blog ColorsBridesmaid state – "A purple and pink wedding theme, soft, elegant and colourful, is perfect for 2023 summer weddings. For couples who want a bright and gorgeous wedding, ice blue and hot pink is a great colour palette choice." Earth tones have also increased in popularity recently, and go hand in hand with sustainable themes!
Your wedding should be the best day of your life and it's important to make it meaningful and special to you and your partner. Use some of the above trends as inspiration to help you plan the perfect wedding of your dreams.