January is the doorway of a new year, named after the Greek god 'Janus' of doorways, transitions, beginnings and time, meaning your wedding could encapsulate everything January is suppose to be. Why not start the new beginning as newlyweds? Surely there is nothing more poetic?
Weddings at the start of the year are becoming seemly more popular for a lot of reasons, lets take a look at some of the winter wedding advantages.
Kicking off with the first, and arguably the most enticing reason to have a January wedding – you can secure complimentary bedrooms if you book your January 2024 wedding here at Manor by the Lake, saving you over £2,500!
Winter wonderland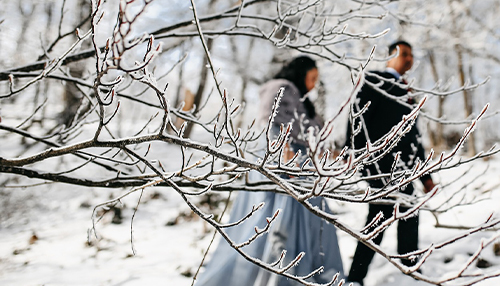 Keep out the cold and just bring in those vibes paired with the warmth of the venue. Imagine snowflakes, sparkle, faux fur, a roaring fire, everything a winter wonderland is, could be your wedding day. Wow your guests with a full winter experience.
Festive themes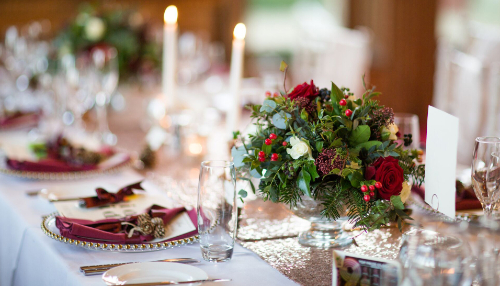 Lets keep away from the tinsel and baubles, but instead think deep reds, velvet, evergreen foliage, this is just one potential theme that you could use to carry on the festivities into your wedding day. Maybe choose an all white theme? From the chair drapes and tablescapes, to your bridesmaids dresses and flowers, an all white wedding just oozes glamour and is something entirely different. Why not add a touch of sparkle to really add that wow factor?
The world's your oyster when it comes to styling your wedding, introducing your individual style and personalities, but pairing a January wedding with a festive theme just seems the right thing to do.
Ready to go venue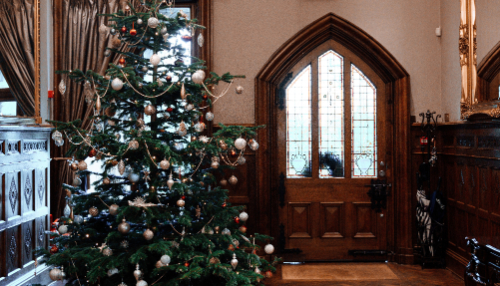 Every festive season the manor is transformed into a cosy Christmas hideaway with roaring fires and twinkling fairy lights a-plenty, meaning free styling for you!
Work with what we have and take advantage of the ready made winter theme decor.
Forget the weather man
Summer weddings can have you frequently checking that weather app in case of rain, we also know there isn't going to be roaring thirty degree sun in January (even though British weather is very unpredictable). Avoid all of these factors, plan your entire day inside, from ceremony to party, you will have no worries of your wedding plans changing due to the weather.
Your wedding shots can be filled with quirky umbrella's, guests can be provided with indoor entertainment and bridesmaids can be wrapped up with fury shawls.
What you can certainly hope for is some winter sun or even snow!
Picture perfect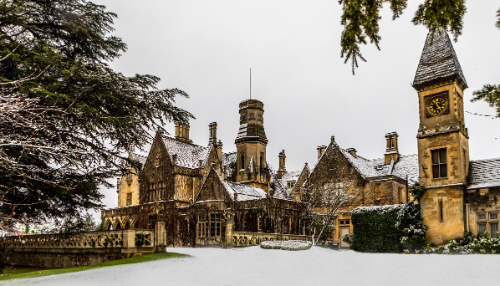 Winter weddings come with the magical possibility of snow. I know your first thoughts might be 'what a nightmare' but just imagine your pictures? All photographers will be delighted at the backdrop and endless possibility's of the most whimsical and romantic shots.
Snow illuminates a couple like no other light can, ensuring stunning snowy wedding photos.
Long evenings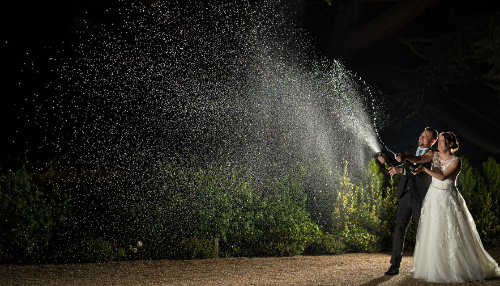 We know getting the dance floor full can prove difficult when the sun is shining outside and there's still daylight. The nights draw in from 3/4 o'clock in the winter months, meaning the wedding party starts earlier!
The earlier nights also lend themselves perfectly to decorative fairy lights and candle lit evenings.
Remember to schedule your ceremony early in the day to allow enough time to get all your all important pictures after.
Off peak
Winter weddings generally come with better priced collections. The availability during January is plentiful, meaning prices can drop dramatically. You get all the perks of a gorgeous venue for so much less than what couples will pay during spring and summer months. Save some money and put it towards your exotic honeymoon.
January weddings can allow for more availability, you can also be selective of what day you get married. Whether it's a weekend or a week day wedding, it's more likely that you will get the day that you wish.
Secure the best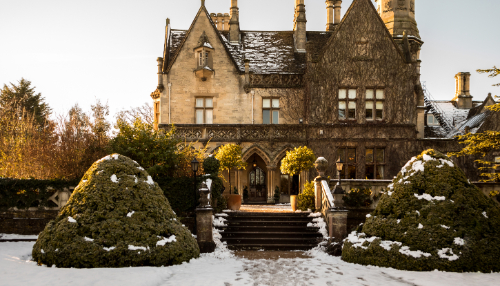 The winter months are a relatively quiet time for the wedding industry so opting for a January date could be reason you secure your dream wedding suppliers!
Along with the remaining availability we have for January 2024 (and our fab offer saving you £2,500) we know your chosen florist and vendors will almost always have discounts to save money at that time of year. So many benefits for your big day.
More yes'
Towards the end of the summer, events can become a bit of a chore. There are so many to attend, it can feel like every weekend has a party, BBQ or wedding going on. Wedding fatigue is a real thing with most summer months being filled with them.
January weddings don't have this effect, everyone needs something to look forward to and to keep up the festivities of Christmas and New Year, meaning your RSVP's will be filled with yeses and more guests attend.
January blues
Everyone wants a reason to beat the January blues and what better reason, than to get married or for your guests to attend a fabulous wedding! Say no more!
No frizz!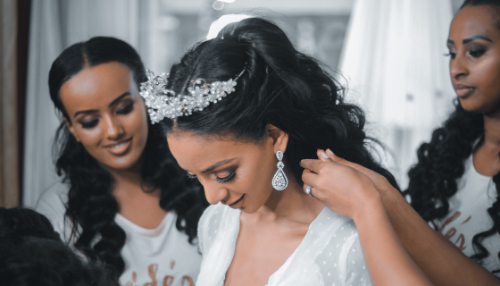 No heat, melting make-up, humidity effecting your hair. Stay perfectly ready all day with no scare of the weather ruining any part of your look on your special day.
Dress to impress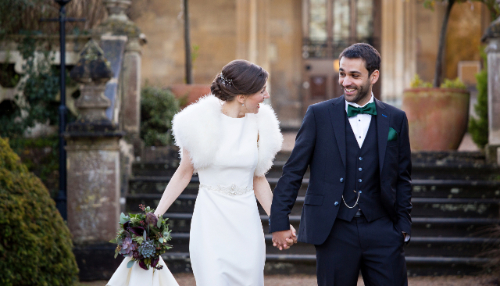 Be the perfect winter bride and pair your dream wedding dress with a big fur shawl. Three piece suits and dapper overcoats will sure be fitting, or even top hats and tails, you will not have to worry about overheating in your dress code.
Guests will sure step up and dress to impress with outfits fit for the season.
Comfort food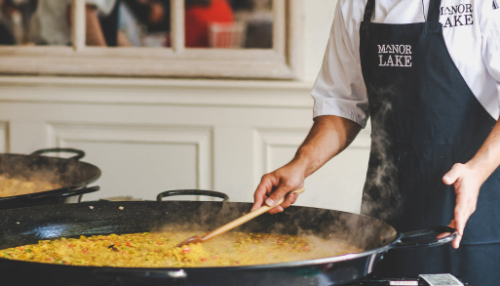 For foody couples, January is ideal! You can get creative with your menu choosing a delicious array of comforting foods to fill your guests.
Just think of live theatre cooking, oozing fondues, warm drinks, hot chocolate, mulled wine and even a possible s'mores table! Warming and satisfying, it's such a yummy time of year for weddings.
Escape to the sun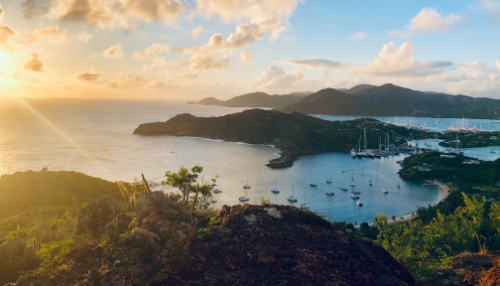 Get away from the winter weather and bask in the heat of a Caribbean island, sun it up in Spain or travel in the warmth of Thailand.
Enjoy the summer honeymoon of your dreams away from the chills of January back home.
Be different
A summer wedding, of course, is fabulous in it's own right, but be different. Winter weddings can be incredibly unforgettable for all the right reasons!
Snowy surroundings, romantic festive feelings, a warm cosy venue, sounds like the perfect special day to get married right?