With so many beautiful hidden venues in the Cotswolds, there is so much choice when choosing the perfect venue for your work corporate party. Whether it is a teambuilding event, summer party, or Christmas party.
Take a look at our top 15 tips on how to plan a great corporate event!
1. Define the event
The first step to planning a successful corporate event is to define the event and what the aims and objectives are. Is the event to get the team to bond? To undertake important business meetings? Or for a business dinner? Celebration? Summer, business birthday, or Christmas party? It could be for so many different options or reasons!
2. Set end goals
Once the event is defined, it is worth setting some goals. What would the business like to achieve? Is it to team build, share ideas, make decisions, or network? To build employee's confidence, meet other people and to work as a team? It is important to make sure the event is beneficial to everyone, and worth the time and money that's going to be spent on it.
3. Set a realistic budget
Setting a realistic budget is vital to ensure you don't set expectations too high. It's also important so that you can work out how much money to spend on each aspect of the day e.g from the venue, food, drinks, to the activities.
Setting your budget also helps to work out exactly what you are looking for, so that you know what to ask for when finding the perfect venue for your corporate event.
4. Choose an exclusive-use venue
An exclusive-use venue is perfect for a corporate event, where it is just your work colleagues and friends, and no other people wandering around the venue.
Manor By The Lake is an exclusive-use event venue, located in Cheltenham, Gloucestershire. Surrounded by 7 acres of gorgeous grounds, including beautiful features such as a garden swing, bridge, and lake.
5. Make the most of the venues spaces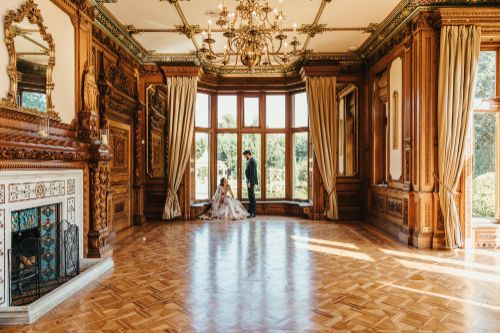 Take a good look at the spaces at the venue, to make use of every space available. At Manor By The Lake we are lucky to have 7 acres of grounds, yet being so accessible for attendees – by being just off the motorway junction.
With so many open green spaces, from the Italian Pavilion to the Lakeside Pavilion, there is plenty of space to have a range of activities out on the lawns, whether it is for team-building exercises or for breaks between meetings.
Beautiful indoor rooms in our Manor house such as the Maximilian and Lyderick, are perfect for board meetings, conferences, or as breakout rooms. Our separate Ballroom is also perfect for larger conferences, a sit-down meal for 200 guests, or an evening party with live entertainment and a dance floor!
6. Create your guest list
It is important to work out your guest list so you can make adequate arrangements while event planning. Things to consider while creating the guest list, is who the event is aimed for. If it is a summer party, then it may be for everyone in the business, or if it is a meeting or conference, then it may be just for a specific department or team. Once the guest list is created, then invites can be sent out to those who are invited.
7. Book your outdoor activities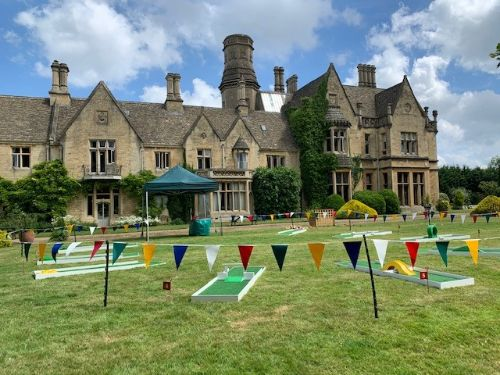 Once you have the venue sorted, it is then time to start on the event planning for team building activities. How about having a crystal maze on the lawn? inflatable assault course? treasure hunt? These types of activities are perfect for a bit of healthy competitive spirit!
Or perhaps something a little more subtle, such as archery, crazy golf, clay pigeon shooting, or a cocktail masterclass out in the sunshine?
These can be great ways to get the teams to bond with people they don't normally see or know very well and can be so much fun! If you are looking for some more ideas for unique activities for your corporate event, get in touch with our team at Manor By The Lake.
8. Book your indoor activities
Once the outdoor activities are sorted, it is then time to start thinking about the indoor activities you could also put on – especially depending on the time of year you are holding the event. It is always a good idea to have some backup's just in case the weather is not on your side!
How about considering a murder mystery event? Indoor beat the box or escape rooms? arcade games? virtual reality? Or if you are looking for some other options, how about some yoga sessions or indoor games – darts, air hockey, etc? Having these activities will help to increase engagement among employees, and help with bringing teams together!
At the Manor, we even have our very own Rock Bar, which has a jukebox, pool table, and table football for your work colleagues to enjoy.
9. Organise the added extras
It is worth speaking to your venue to discuss whether they have any in-house decorations that you are able to hire. At Manor By The Lake, we have a range of items available – from ceiling fairy lights to a magic mirror, garden games, and uplighters.
Other added extras the venue may be able to offer, include flipcharts, screen and projectors, and audio equipment e.g. lapel microphones, for any of your corporate needs.
10. Decide on your food & beverage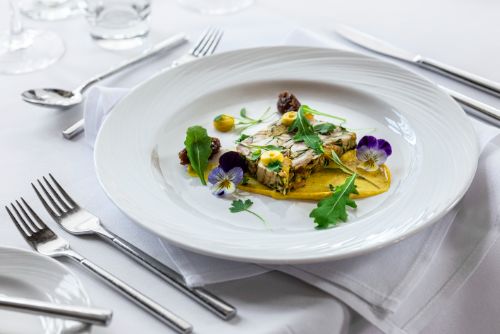 Different venues may offer different catering options – whether this is in-house caterers or self-catering. At Manor By The Lake, we have award-winning chefs that are very flexible. Whether you are looking to have a business breakfast, with pastries, tea, and coffee on arrival, two-course casual lunch, three-course dinner, BBQ buffet, live cooking, or a certain cuisine, our chefs are able to cater for all sorts!
They use local, fresh produce and ingredients, and are more than happy to create new and exciting menu ideas to meet your wishes.
Our dedicated bar manager can also work with you to create bespoke drinks to suit what you are looking for. He can also put together gin and rum carts, and order specific drinks dependent on what you are hoping for.
11. Consider evening entertainment
Dependent on the type of company event you are planning, you may consider booking some evening entertainment. Popular options may be themed parties, fire breathers, magicians, circus performers, or live musicians.
12. Book Accommodation and transport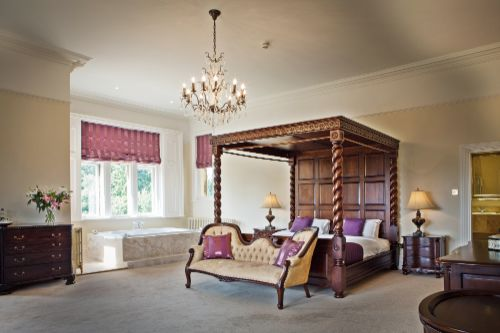 Another thing to consider is accommodation and transport. Whether the attendees will be arriving by themselves, via train, or a coach is needed to be booked for a group of them. It is also best to book any accommodation required in advance.
At Manor By The Lake, we have our own private car park for guests to use. There is also a local train station only 1.5 miles away, making it easy to get to the venue.
The Manor also has 12 beautiful individually decorated bedrooms, and two local hotels a short walking distance away. Making it an ideal venue for a multiple-day business retreat!
13. Confirm the schedule for the day
Once most of the plans are in place for the corporate event, it is important to make sure the day will run how you have planned. Ensuring that there are enough breaks throughout the day, and refreshments to keep everyone energised, along with activities booked and organised. The timings need to be realistic, and so that there is enough time for each without running over.
14. Promote the event!
Once all the event planning is organised, it's time to promote the event to colleagues. Whether this is as simple as an email, a message through word of mouth, or a full marketing campaign through social media posts, blogs and ads.
15. Encourage employee participation
On the day of the event, it is important to encourage employees to take part in any team-building activities, to have fun and relax. It is important that the event is interesting and exciting to ensure employee engagement, and that they feel valued and so the event becomes a success.
If you are looking for the perfect venue to hold your corporate event, get in touch with our friendly events team at Manor By The Lake who would be happy to help!