Your wedding day is one of the most special days of your life. You spend weeks, months, and in some cases, years preparing for it, and then BOOM… in one day, it's all over!
In our opinion, it's a bit of a no-brainer. Your wedding day brings together the people you love most in your life – your dear friends and your close family. So why not extend the time you spend together with a two-day wedding and make the most of it?
In many cases, people are traveling a considerable distance in order to join you for your wedding, so make their journey worthwhile by spreading the celebrations over two nights. Invite your closest friends and family to join you at our beautiful Manor from lunchtime the day before the big 'I Do' and enjoy a decadent afternoon tea or a casual sit-down meal.
It's the perfect opportunity to forget about any last-minute nerves, and for everyone to come together and start to enjoy the occasion!
Take a look at our top 7 reasons why we think you should book a two-day wedding at Manor By The Lake.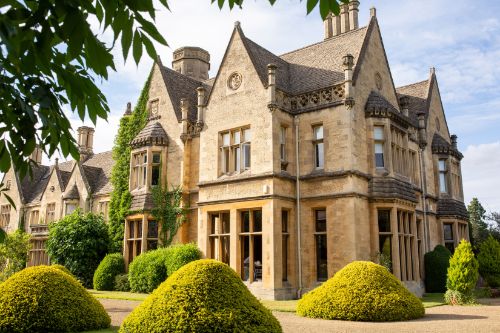 1. Rehearsals
If your nerves are starting to get the better of you, why not book two days so you can have a rehearsal dinner? It gives you the perfect opportunity to spend a little time with both sides of your families, with dinner, games, and toasts to one another.
At Manor By The Lake, we have 12 luxury bedrooms, for your nearest and dearest to stay overnight with you. Once you have had your final run-throughs, and the preparations are completed, join together for celebratory fizz and dinner for 24, before heading over to the bar for a cocktail or two. We even have a Rock Bar with a jukebox, table football, and pool table, allowing you to enjoy in to the early hours!
2. Exclusive Use Venue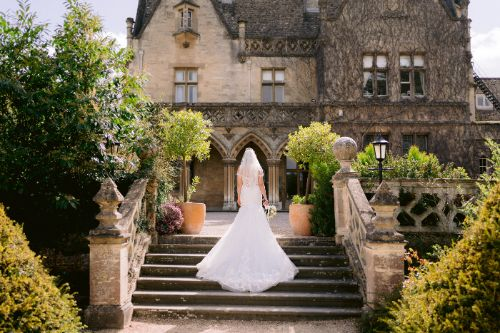 After a hearty Cotswolds breakfast on the morning of the wedding, the parties can go their separate ways with the grooms party heading off for a relaxing round of golf or clay pigeon shooting, while the girls' wedding party gets pampered and preened with beauty treatments, hair, and makeup in the comfort of our stunning suites.
With exclusive use of our beautiful manor, the estate, and gardens are yours to enjoy and explore all day long. Take some pre-wedding photographs, or enjoy a contemplative walk through the formal gardens to get those last-minute nerves under control!
3. Who's invited?
Deciding on who to invite to your special day can be difficult. Whether you are thinking of having an intimate wedding, or evening wedding celebrations with large extended family – a two-day wedding can give you more flexibility on who and when to invite your guests on your big day/days.
4. Decor galore
After putting so many hours, time, and effort into planning every aspect of your wedding day, you want it to last forever. By having a two-day wedding, you can make the most of your flowers and decorations and use them on both days. Or even change your colour themes and styling across the two days if you can't decide!
Here at Manor By The Lake, our Ballroom is decorated with neutral colours, allowing you to decorate and personalise it however you wish, adding your own themes, styles, and personalities.
5. The big I-Do's
With a two-day wedding, you can make the most of the stunning spaces available. Why not have a civil wedding ceremony with your immediate family or close friends in the morning, followed by a symbolic ceremony afterwards.
At the Manor, we have both indoor and outdoor spaces licensed to hold your ceremony – from the Manor arches to the Italian Pavilion, Lakeside Pavilion, Maximilian, and Ballroom, there are so many spaces which you can make the most of.
6. No pressure
Whether you've decided to get married indoors or outside, once the rest of your guests arrive, you'll be carried away in your magical day, enjoying your serene surroundings, and taking your vows in front of your nearest and dearest.
You'll enjoy a drinks reception straight after the ceremony giving you a chance to greet your guests and mingle. Then there's a 3-course wedding breakfast to enjoy and with evening food laid on for everyone, your guests will be truly spoilt.
You'll have use of our bar following your evening reception and when the night draws to a close, you can retire to your beautiful suite.
7. The party don't stop!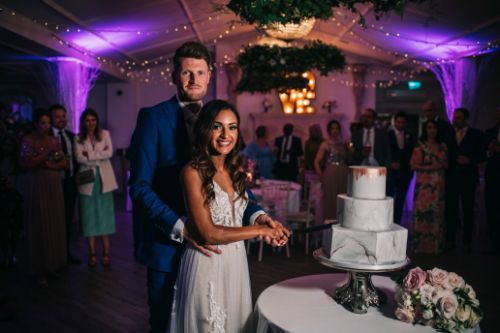 Choosing a two-day wedding allows you to carry on celebrating and partying into the early hours, and who doesn't love a party?
Can't decide between a live band or a DJ? Why not have both?! Or even choose to have a silent disco, magician, live singers, or fire breathers to keep your guests entertained, have your guests talking about it for years to come, and truly have a wedding evening to remember.
Why not consider adding a late-night license and end the wedding celebrations on a high with a full Cotswolds breakfast for all your resident guests the following morning. Allowing you to take a sneak peek at everyone's photos before bidding a fond farewell and setting off on your journey as a married couple.
We love the idea of two-day weddings and the flexibility it gives couples. At Manor By The Lake, we have a range of wedding collections, all bespoke to each couple. Take a look at our lavish collection for some wedding day inspiration!
Contact our friendly team on 01242 245 071 or email [email protected] for more information on availability, and to arrange your private in-person or virtual tour. We can't wait to hear from you and show you around our gorgeous venue!