A wake is the one event that none of us ever wants to have to organise, but the reality of life means that at some point, you'll almost certainly have to plan the funeral of someone close to you.
At Manor By The Lake, our beautiful venue is the perfect place to say your final farewells and with our help, you can avoid an unhappy gathering and instead, plan a positive celebration of life event.
Personal Touches
Don't be afraid to break with tradition and refer to the wake in more positive terms. Hosting 'Mike's Farewell Party' or 'Celebration of Life', that encourages people to party in someone's memory, rather than mourn their absence, is a lovely way to mark someone's passing.
If your gran was an afternoon tea lover, why not serve afternoon tea at her wake in her honour, knowing full well that you'd have her blessing for your choice of catering.
Comfort Food
While we're on the subject of food, now is not the moment for fussy, fancy food. No matter how hard you try, it's going to be a difficult day for many, and actually what most people crave is comfort food and plenty of tea. Our grazing stations are ideal as people can enjoy as much or as little as they wish when they feel like it. Now is not the time to worry about complex dishes when your head will be full of complicated thoughts as you manage your personal grief.
Whatever you choose, make sure there's plenty of cake. There are few situations that can't be improved by a generous slice of Victoria sponge.
Drinks
For many, a drink will help take the edge off a painful and difficult experience. Make a toast to absent friends, and have something ready to steady your nerves if you're going to say a few words. There's nothing wrong with a glass or two of fizz either – toast happy memories and good times.
Quiet Spaces and privacy
It's good to have a venue that offers a choice of areas where people can take a moment for quiet reflection. Manor By The Lake can offer a number of different rooms where people can gather together, or find some quiet private space if they need to. Talk to the team who are helping you with your day to discuss options – it's important that you have somewhere private to go if the day is overwhelming, a bedroom suite makes a beautiful place to relax in private if you need some time out.
Comfortable Surroundings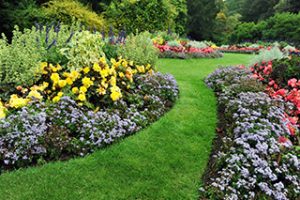 Everyone will naturally be feeling a little on edge so need somewhere to relax and feel at home. Plenty of comfortable seating for guests, space to mingle, and gardens to catch a breath of fresh air and take a moment to themselves.
Music
Book a musician or group, or create a playlist and play your own music. This helps create an atmosphere and avoids uncomfortable silences. If your loved one had a particular favourite group or act, why not choose their music as a tribute.
Organisation
With lots on your mind, you need to be sure that the venue can offer support in terms of planning the event so that you don't have to worry about the details. Timings, seating, catering and so on can be someone else's responsibility – most of all, don't feel the need to take on everything yourself.
We truly believe that it is possible to throw a memorable, extraordinary and joyful celebration of life event at Manor By The Lake. Our sensitive team can help you at this difficult time. For more information, just call 01242 245 071 or visit our Celebration of Life page.