Step away from the desk and experience something completely different at Manor By The Lake. We have compiled a fantastic list of the quirkiest ideas, guaranteed to wow your team at your next corporate business event. Here are our top 5 unique corporate event ideas.
Lawn games
Step back to a simpler time with the board games you loved as a child. With digital technology robbing us of face-to-face interaction, classic board games are making a resurgence. The revival has been building for the past 5 years and has seen bars and restaurant jumping on the bandwagon. You can now see "Cluedo and cocktail" nights taking over the summer calendar.

Croquet and cocktails
Steeped in British history croquet is becoming a sophisticated choice for corporate events.
Combined with a few cocktails and you have yourself a rather elegant summer soiree. For an event like no other, invite your team to savour an afternoon of gentile sporting cheer and delectable beverages.
At Manor By The Lake you will also offer your delegate the opportunity to take part in a cocktail masterclass. This will be a great party trick to bring out at your end of year celebrations.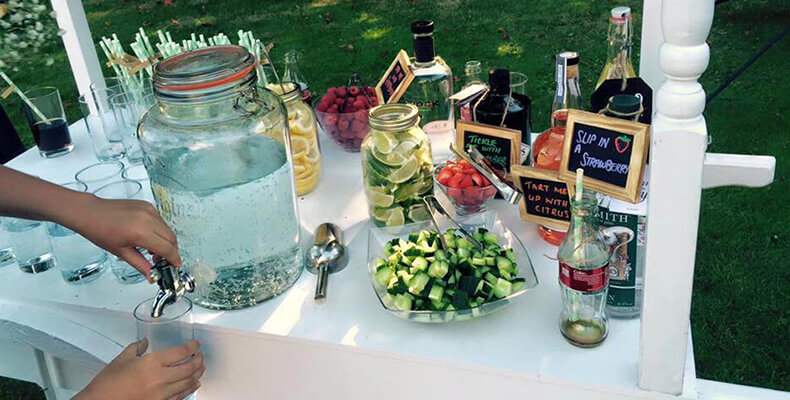 Scavenger hunt
With 7 acres of beautiful gardens, our renowned scavenger hunt at Manor By The Lake is a great way to get your dream team working together in novel ways. Classic treasure hunts are loved for their ability to take people out of their traditional roles and harness their leadership, problem-solving and communication skills.
At Manor By The Lake your team will need an eager eye and plenty of wit. Our scavenger hunts are more than you'd usually expect, so look no further for your unique corporate event idea.
Bivouac building
When the sun is shining your team won't want to spend any more days than needed inside the office building. So get them outside, engaging with their inner child as they build a den out of twigs and naturally found objects. Crafting their very own survival structure will allow them to get their Bear Grylls on as they balance brain and brawn.
With 7 acres of gardens, your team can enjoy a day in the sun, overcoming new challenges and learning new skills. These activities are ideal for breaking down barriers and encouraging new bonds.

The theory of food
The latest trend in the corporate events scene is food science. With an introduction from the famous chef Heston Blumenthal several years ago, the magnificence of live food has taken a leaf out of chemistry classes. Imagine bubbles of champagne and strawberry clouds served alongside levitating dishes of your favourite foods.
A definite treat for the senses, food science makes our list for totally unique corporate event ideas.