Searching for the best places for small, intimate weddings? Opting for a low-key, intimate wedding has so many advantages. Usually limiting your guest list to 24 people, they tend to be a lot more personal, easier to plan, and a lot kinder on your pocket! If you're still not sure, read our 5 Great Reasons for an Intimate Wedding. 
While a lot of the lavish expense can be paired down, from the flowers to forgoing the wedding cake completely, the one thing you can't skip on is the venue! You'll want to find a setting where your friends and family can celebrate together, so let's start there.
1. Picking the perfect venue for an intimate wedding
When searching for your perfect venue you'll want to find somewhere that aligns with your vision. If you've always imagined your nearest and dearest enjoying a natter surrounded by landscaped gardens, then a venue with an outdoor licence space and beautiful grounds will be important to you. At Manor By The Lake we have two spectacular pavilions to say your 'I do's'. One overlooks our beautiful private lake, and the other is situated in our lovingly tended Italian garden.
2. Its the little things
A small wedding gives you the chance to focus on the little things. You'll want your guests to enjoy the day as much as you, and a smaller guest list will give you the opportunity to go all out. A real crowd pleaser is our doughnut wall, a fun alternative to multi-tier weddings cakes.  There are fantastic other great ways to make the most of your wedding.
3. Delicious dining
A big hit with intimate weddings is our Theatre Cooking stations. 'Live cooking' is so much more than just what you eat and drink, it's a total feast for the senses, bringing fun and drama to your evening. From our Spanish Paella to our New Orleans Feasts, our award-winning chefs will amaze and inspire your wedding guests. Take a gander at the menu. Fancy something a bit different? No problem, we're more than happy to create whatever you have in mind!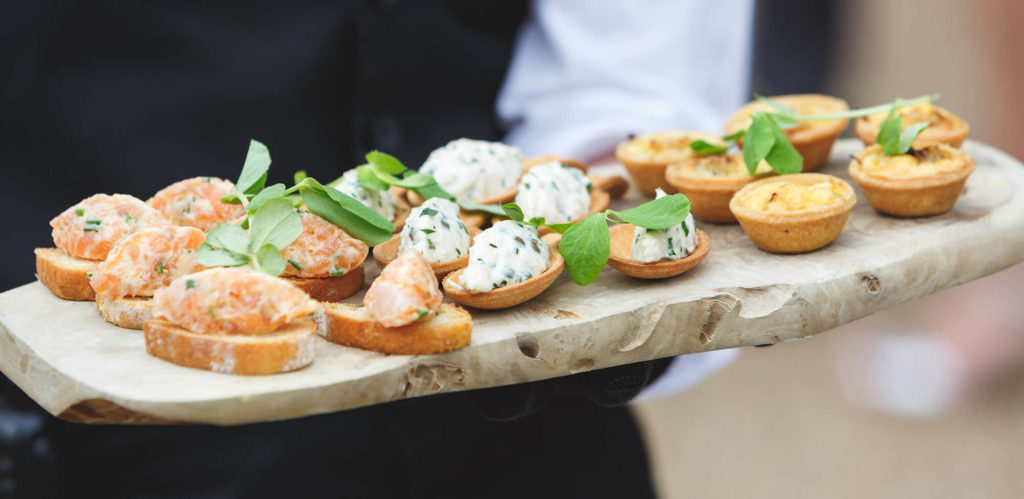 4. Keeping the guest list on point
A small wedding can only remain that way if you're able to keep the guest list short. A great way to do this is to go through your phone, only inviting those you've spoken to within the last 3 months. These will be the people that matter most to you. Another tip is to ask yourself if you'd invite the said person to your house for an intimate dinner. Reflecting on the closeness of your relationships with people will help you determine who you will be most comfortable sharing your day with.
5. Your ceremony room
When looking for the best places for small weddings, you'll want to find somewhere full of charm and character. Somewhere with warmth and personality to complement the intimate quality of your day. At Manor By The Lake our Maximilian would be perfect. A bright and beautiful period room with views of the garden through its floor-to-ceiling windows, its encased by ornately carved wooden paneling from 1854. Explore ceremony spaces here.

6. A professional photographer
If you're having a small wedding, it's fair to assume the ones who were lucky enough to make your guest list are your nearest and dearest. They are likely to be your closest friends and family members. Find a photographer who has shot an intimate wedding before, someone who is going to capture those candid moments, with every individual making the album.
7. The overnight experience
With fewer people to worry about at the end of the night than a larger affair, why not turn your intimate wedding into an overnight experience. Your guests can enjoy a nightcap in our Library or Rock Bar, before retiring to one of the manor's 12 beautifully designed bedrooms and suites. When morning arrives, you can all make the most of our delicious Champagne Breakfast.