Make sure your young guests have just as much fun as the adults, and don't get up to any mischief, with these fantastic ideas for keeping them amused.
Have you always imagined your wedding being full of life, noise and family? If you can't envisage getting married without kids running around happily, performing knee slides on the dance floor and generally looking adorable in their smart outfits, then it makes sense to have a more-the-merrier rule when it comes to inviting children to the celebrations.
We don't want to shatter this idyllic-sounding image of the perfect family-orientated wedding, but you need to remember that kids aren't always little darlings, especially when they're bored, hungry or overtired. And, weddings can be pretty long and tedious for anyone who's not quaffing champagne and laughing out loud at the best man's speech.
The smart way to ensure everyone has the best day ever – and that there are no annoying screams or tantrums during the vows or speeches – is to make sure you've thought ahead and included children's wedding entertainment on your wedding planning to-do list. Remember, if the kids are happy, the parents will be too, and that makes for the perfect party atmosphere.
Here are the top 14 ways to keep children of all ages happy, whatever your budget…
1. Children's wedding activity packs 
Activity packs are a budget-friendly and easy way to keep little ones quiet during the ceremony and reception. There are plenty of companies that sell ready-made packs or you can put them together yourself by collecting crayons, small toys, finger puppets, bubbles, Play-Doh and stickers and putting them in cute bags or boxes that fit the theme of your wedding. Ask the ushers to hand them out as children arrive for the ceremony or have the activity packs waiting at each child's place for the wedding breakfast.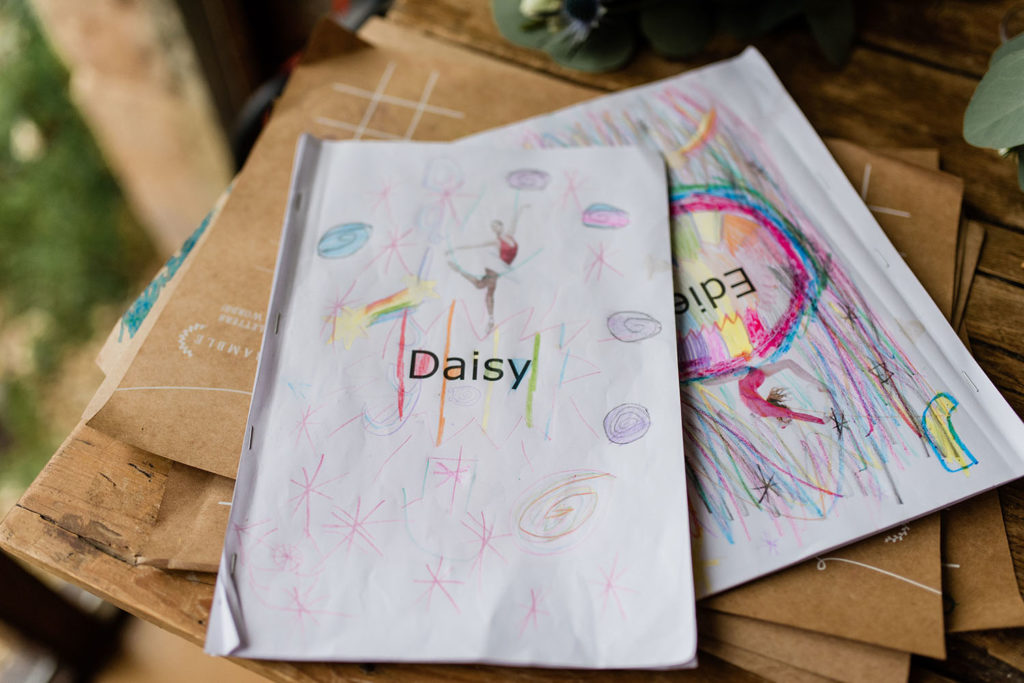 2. Kid's toy tent/ toy box
Not much left in the wedding budget to stretch to some of the fancier children's wedding entertainment? Fear not, because kids are easily pleased and you don't have to spend a fortune to keep them happy. Ask your mum and dad friends if they can all bring some toys along with them and then hire or borrow a small teepee or toy box that you can put in a separate room in your venue or outside and voilà – you have an impromptu and completely free kid's playroom. Children will love the chance to play with toys they haven't seen before and will hopefully interact (and share nicely) during the drinks reception.
3. Giant lawn games
These games will delight both little ones and your adult guests. Everyone loves a giant lawn game, so if you're having a spring or summer wedding with outdoor space, they're an excellent, and fairly cheap, way to keep everyone entertained during the pre-reception drinks. Giant Jenga, Connect4 and noughts and crosses are classic options, but you can also go down more of a fairground route with a coconut shy, hoopla, and skittles. Or how about hiring a wedding-themed mobile crazy golf course that'll keep small and big guests entertained for hours.
4. Video game area
Older children will think you're the coolest couple ever if you set up a video game area in a smaller, private room at your venue. At The Manor By The Lake the fabulous Rock Bar would lend itself perfectly for this function. Set up your own home PlayStation or Xbox, or you can hire retro arcade games (just watch the older members of the party flock to these) as well as consoles from dedicated companies. Just make sure to tell the parents of any children attending your plans in case any have strict 'no video games' rules.
5. Wedding nanny or a mobile wedding creche
If you've got lots of children coming to your wedding, including babies and toddlers, a mobile wedding creche or dedicated nanny, is a really smart option and any exhausted parents will love you for allowing them to let their hair down for the day. Wedding nannies can do everything from changing nappies and feeding babies to coming up with lots of games to keep children busy. For larger crowds of kids, a mobile creche can work particularly well, as certified companies will set up an area full of toys and games to keep groups of children entertained all day. Find trusted childcare suppliers with a choice of special wedding nannies and creches.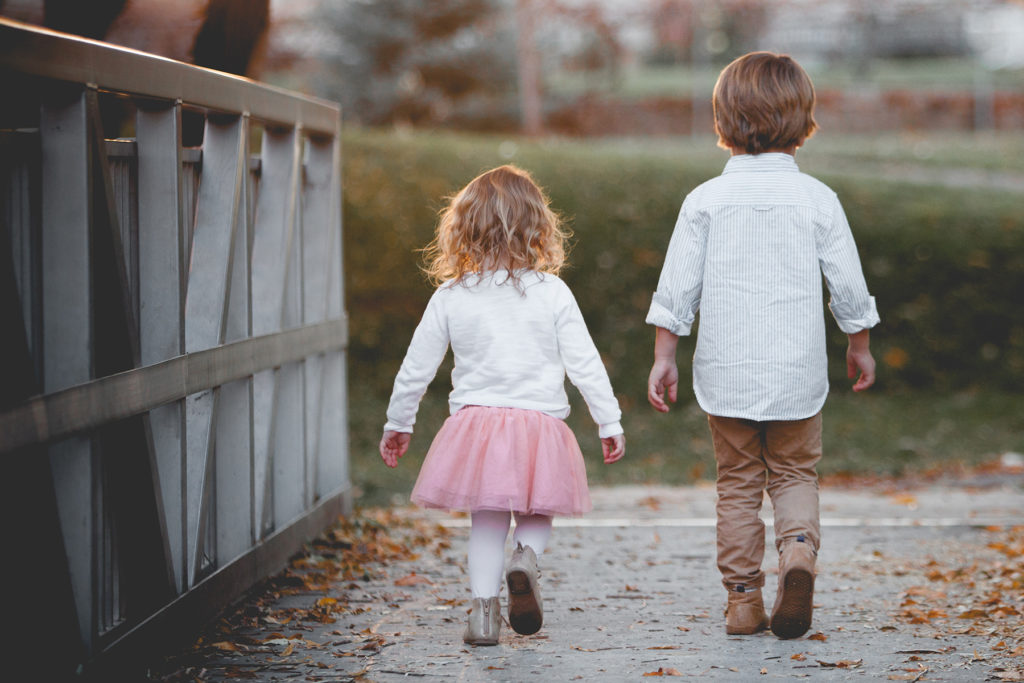 6. Children's entertainer
Kids will have a wonderful surprise and really get into the party spirit at your wedding if you book an entertainer for them! Magicians are a classic option that always go down well, but you can also find entertainers who create themed parties like princesses and superheroes, which include imaginative storytelling, face painting and dressing up. There are even inventive options like a mobile pottery painting class or a cartoonist to consider.
7. Kid's quiz/ photo challenge
You can make up your own or download a general printable wedding quiz from the internet with questions that older children have to find the answer to throughout the day. Questions like – where did the couple getting married meet?, what was the first reading called?, what song did the couple have as their first dance? etc. will keep them occupied all day and encourage them to speak to other guests to find the answer. To give the quiz a creative side, buy a handful of disposable cameras and challenge kids to collect different pictures throughout the day too. Ideas for this include: the cake being cut; the first kiss; and the silliest dancing!
8. Colour in mats/ table cloths
Worried children won't be able to sit still for the duration of your wedding breakfast and don't want them running about during what should be a refined and elegant occasion? Consider buying a colour in tablecloth or table mats for their place setting and watch their delight when they realise they can colour it all in! Lots of companies, like Etsy and Not on the High Street, have fun options with different themes to suit your mini guests.
9. DVD area
A full day at a wedding can be exhausting for little ones so give them the chance to have a bit of down time (and create some much-needed quiet for those speeches) by setting up a chill-out area with bean bags, big cushions and rugs around a TV with a selection of kid-friendly DVDs. Just make sure to get age-appropriate films in.
10. Kid's photo booth with dressing up box
Children love a photo booth as much as adults at a wedding, but you don't want them hogging the spotlight in your carefully chosen booth all day. Set up a smaller version of a booth for the little ones with a fancy dress box full of their favourite characters outfits – Elsa, Fireman Sam, Peppa Pig etc… – or fun hats and glasses and let them loose to pull silly faces and create inventive shots throughout the day. On a budget? A selfie stick next to a dressing up box will work just as well.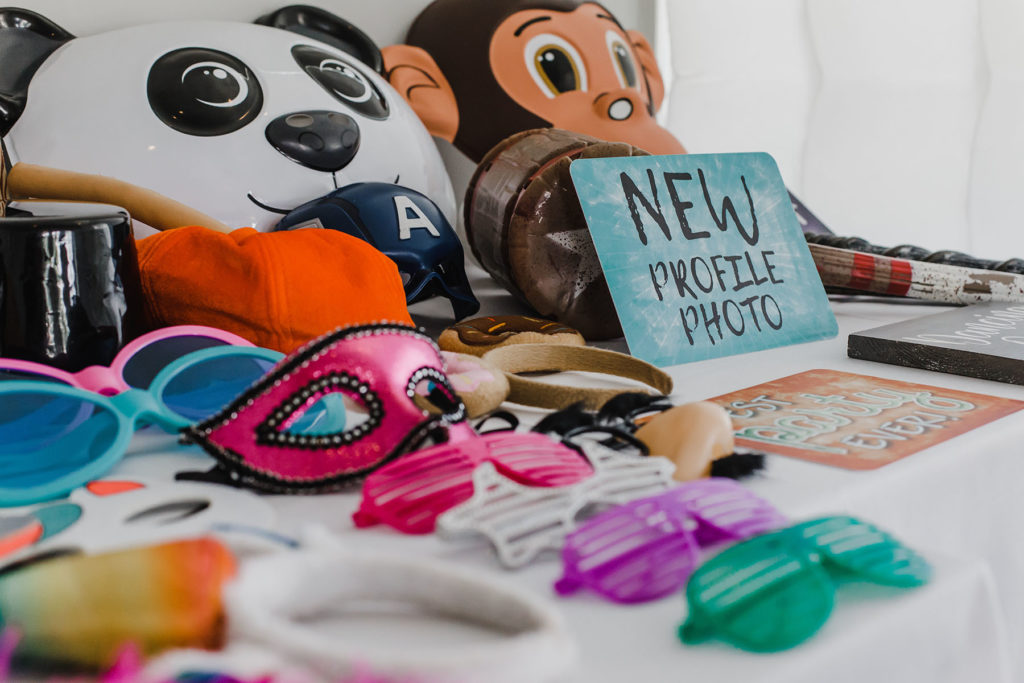 11. Wedding bouncy castle
Everyone, young and old, loves a bouncy castle, so it'll be an instant hit if you choose to have one at your wedding. Worried that the bright colours don't exactly match your chic, carefully thought-out colour palette? Don't let that stop you getting one, because you can hire wedding specific castles in nice elegant white or pastel colours. Let the kids have the run (or bounce) of the castle first and then when they're tired out, give the go-ahead to guests who've had a few too many cocktails. Guaranteed fun and entertainment for all!
12. Petting zoo
If you're having a rustic big day on a farm or in a barn, a petting zoo can work really well as both entertainment and also as the backdrop for some magical pictures. These days you can hire all sorts of furry friends to come to your big day, including alpacas, Shetland ponies, goats, chicks and pigs. A mobile petting zoo company will provide everything the animals need and can show children how to hold each animal safely, providing hours of fun for all your guests.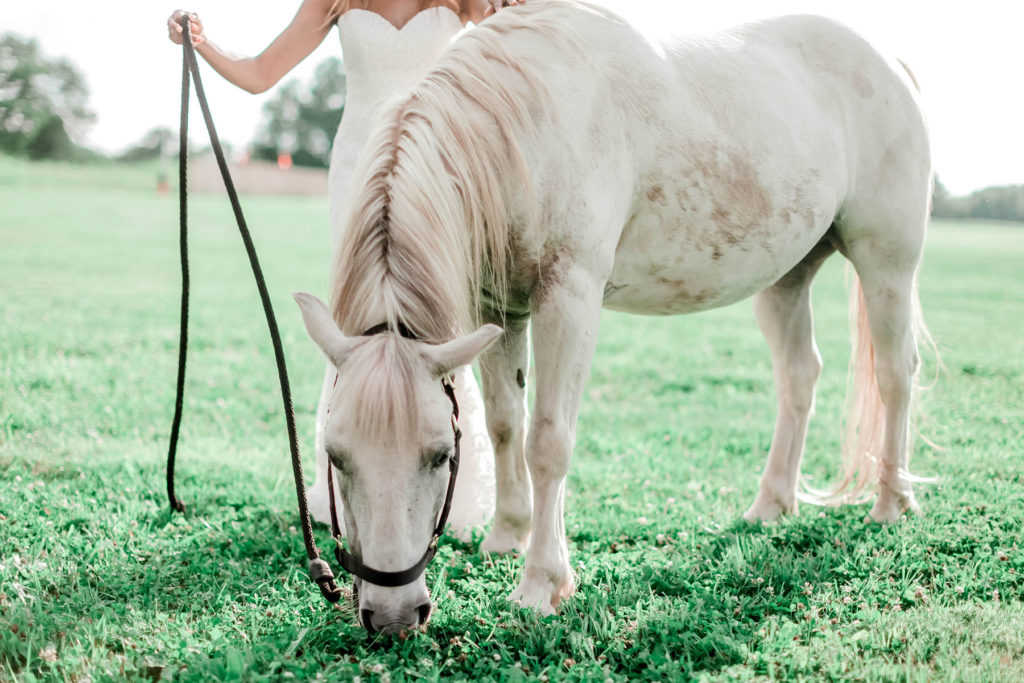 13. Treasure hunt
If you're getting married during the warmer seasons and a lot of your day will take place outside, consider setting up a treasure hunt to keep the children entertained. A bit like an Easter egg hunt but with a wedding theme instead. Hide chocolates, toys or a series of clues that lead children to the ultimate prize – we'll leave you to decide what that will be!
14. Craft corner
Take the colouring idea a step further with an entire corner dedicated to children's favourite crafts, like Play Doh, colouring, finger painting and sticker books. Add a piñata full of crafting goods for the kids to break in the first place to make it even more exciting.