So, you have said yes, your never ending list of to-dos is in front of you, now it's time to look at the most essential decision of your wedding, your venue.
As you embark on this planning journey there are so many aspects to bare in mind, so if you are reading this and you're wondering where to even start, check out our post on 'How to Start Planning Your Wedding' where we help you from the very beginning. Or you have some of your ducks in a row and you are at the wedding venue search, welcome, grab some snacks and keep reading..
Nestled in the heart of the Cotswolds, Manor by the Lake is an exclusive use wedding venue that combines elegance, charm, and natural beauty. In this blog, we will walk you through the essential steps to finding your ideal dream venue, all whilst showing you how Manor by the Lake can make all your wedding dreams come true!
Your picture-perfect location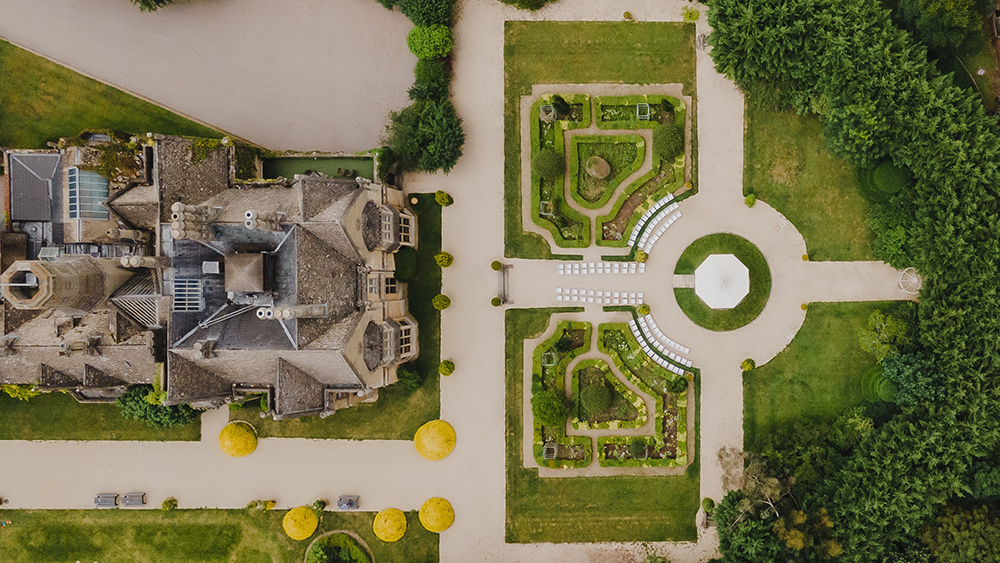 Choosing the perfect wedding venue location is such an exciting adventure! It involves a few key steps that will lead you to your dream spot. First things first, determine your budget and guest count. It's essential to know how much you're willing to spend and how many guests will be joining you on your big day. Once those details are confirmed, it's time to switch to research mode. Wedding venues are out there waiting for you! Look for places that match your wedding style, theme, and the kind of vibe you want to create. Keep an eye out for capacities, accommodations, and the amenities that will make your day extra special. Most importantly, ensure your chosen wedding date is available!
Amidst the picturesque beauty of the Cotswolds, Manor by the Lake offers an idyllic location for your dream wedding. Surrounded by lush gardens, a serene lake, and stunning Victorian manor house features, our venue provides a truly romantic and wondrous atmosphere. With its convenient proximity to major transport links, your guests will have no trouble reaching this charming haven, ensuring an unforgettable wedding experience for all.
Budget-Friendly Options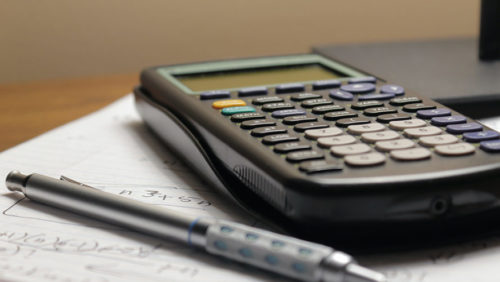 Planning a wedding involves careful budget management, and understanding your financials is essential when choosing a wedding venue. This is your time to decide if you want to tighten your pockets but splash out on your honeymoon, or empty the lot and have an extraordinary celebration with no expense spared.
Take some time to determine your overall budget and allocate funds for your wedding venue. Consider the different elements that influence the cost, such as the venue's location, size, amenities, and included services. By establishing a clear budget framework, you can now confidently explore venues that align with your financial plan and create a memorable wedding day within your means.
Manor by the Lake understands the importance of cost-effectiveness. Our diverse range of wedding collections offers something for everyone, from budget friendly options that never compromise on quality or style to the full works, from planning plus and a collection that will give you everything and more! Our transparent pricing structure ensures that you can make informed decisions while creating a day that aligns perfectly with your wedding budget.
Exclusivity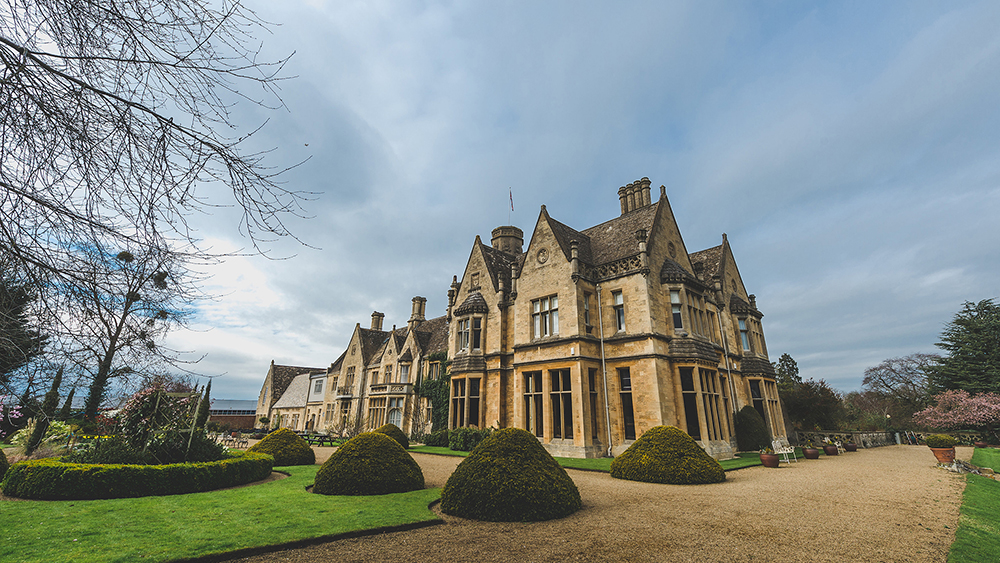 Consider the advantages of choosing an exclusive hire venue for your special day. This creates a truly personalised and unforgettable wedding experience, where every moment is tailored to your vision and shared exclusively with your loved ones, without the hassle of strangers wandering and multiple events all taking place at the same venue.
Manor by the Lake offers a range of exceptional benefits that set it apart from non-exclusive use venues. With exclusive use, you and your guests have the entire estate to yourselves, providing a heightened sense of privacy, intimacy, and exclusivity. Manor by the Lake becomes your private oasis, allowing you to fully immerse yourselves in the beauty of the Cotswolds. You have exclusive access to the stunning ceremony spaces, elegant reception areas, picturesque gardens, all of our 12 bedrooms and suites, and all the amenities available.
Captivating Ceremony Spaces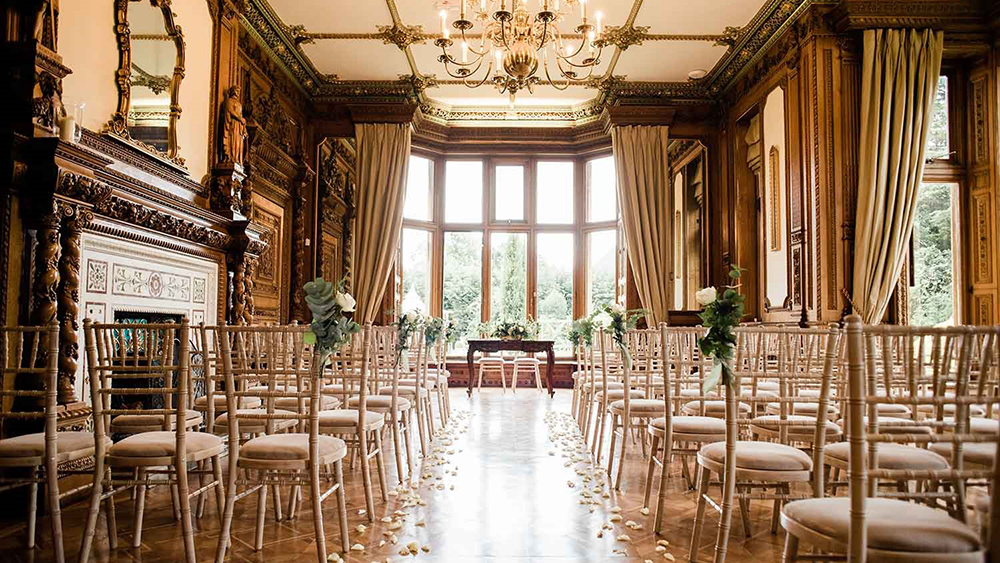 Your wedding ceremony is the heart of your big day, the stage you set for your love-filled vows. So you must choose a wedding venue that you can picture yourself in, and fall deeply in love with it.
At Manor by the Lake, we understand the importance of finding a setting that reflects your unique love story. When selecting a ceremony space, consider factors such as ambiance, capacity, and personal preferences. Our venue offers a range of captivating options, from the Victorian-style Manor House exuding period elegance to the breathtaking Manor Arches, radiating a timeless charm. For nature enthusiasts, our stunning Italian Gardens provide the most enchanting outdoor setting.
Whatever your vision may be, our expert team will guide you in selecting the perfect ceremony space that encapsulates the essence of your love and ensures a wedding day like no other.
Accommodating Your Vision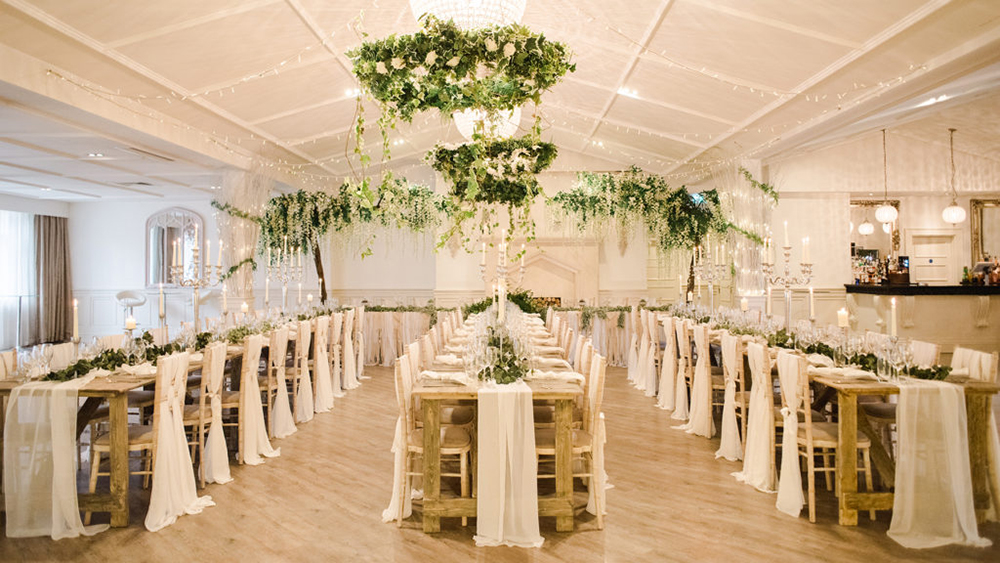 Venue versatility is key to accommodating all your wants and needs, so finding a perfect venue that ticks all the boxes is paramount.
Manor by the Lake offers a plethora of spaces that you can adapt to your wedding vision. Whether you desire a lavish ballroom reception or an open-air affair amidst nature, our venue provides the flexibility to bring your dreams to life. Our experienced team will work closely with you to transform our spaces into a setting that reflects your unique style, ensuring a fabulous celebration for you and your loved ones.
Food, glorious food!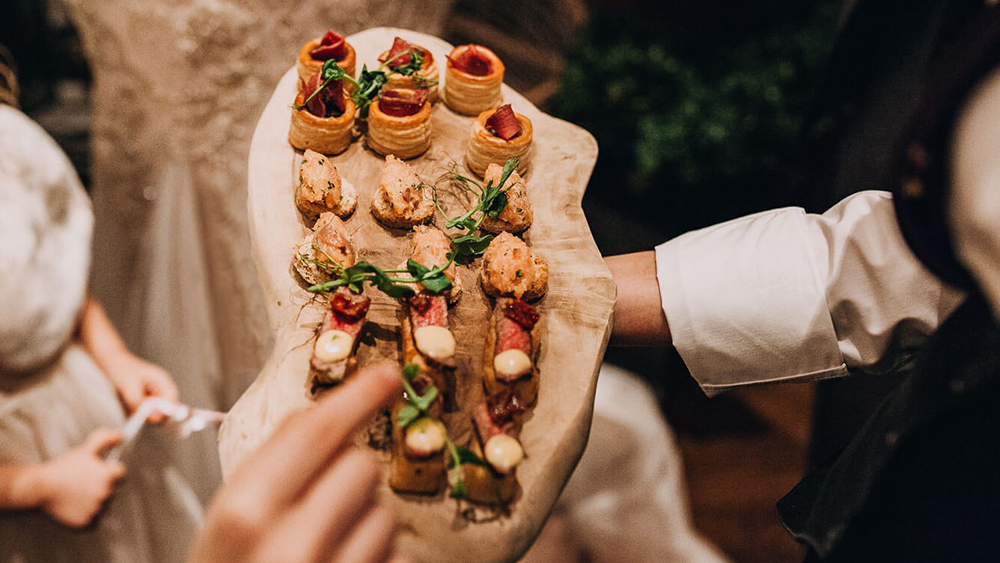 Indulging in an ultimate feast for the senses is what your guests will remember forever, gone are the times of a bland, restricted, 3-course meal. We are now experiencing culinary delights that leave a lasting taste and couples are opting for fun and personalised food and drinks options. When selecting a wedding venue, pay close attention to the catering options. Inquiring about the in-house catering team or preferred vendors, request sample menus to ensure they offer a variety of scrumptious dishes that suit your desires and dietary requirements.
The culinary experience plays a vital role in any wedding, and Manor by the Lake takes pride in offering exquisite catering options. Our talented in-house chefs create delectable menus using locally sourced ingredients, ensuring a feast that excites your taste buds. From elegant canapés and gourmet three-course meals, to live theatre cooking and cultural delights, we can tailor your food to suit your preferences and dietary requirements, crafting your very own personalised menu! Leaving you and your guest list craving for more.
Your Wedding Planners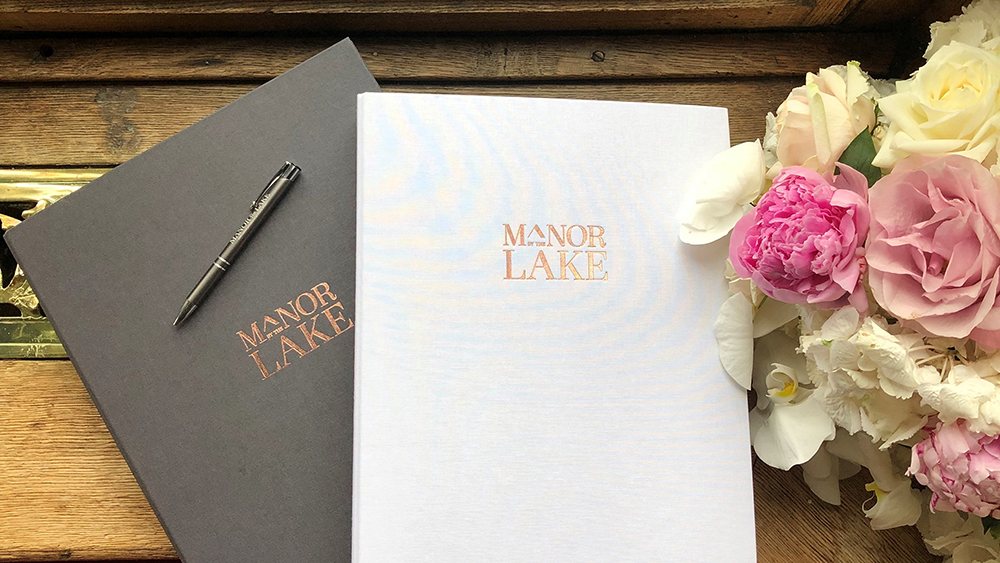 A wedding planner brings expertise, industry connections, and unrivalled support throughout the planning process. They can assist with budget management, vendor coordination, timeline creation, and overall event logistics, a real must have!
So, you're in luck! With Manor by the Lake's dedicated wedding planning team by your side, you can relax and enjoy the journey. Our experienced professionals will guide you every step of the way, providing personalised assistance and invaluable expertise.
From recommending trusted suppliers to coordinating logistics, our team is committed to ensuring a seamless and stress-free wedding planning process, allowing you to focus on all the lovey-dovey stuff!
The Experts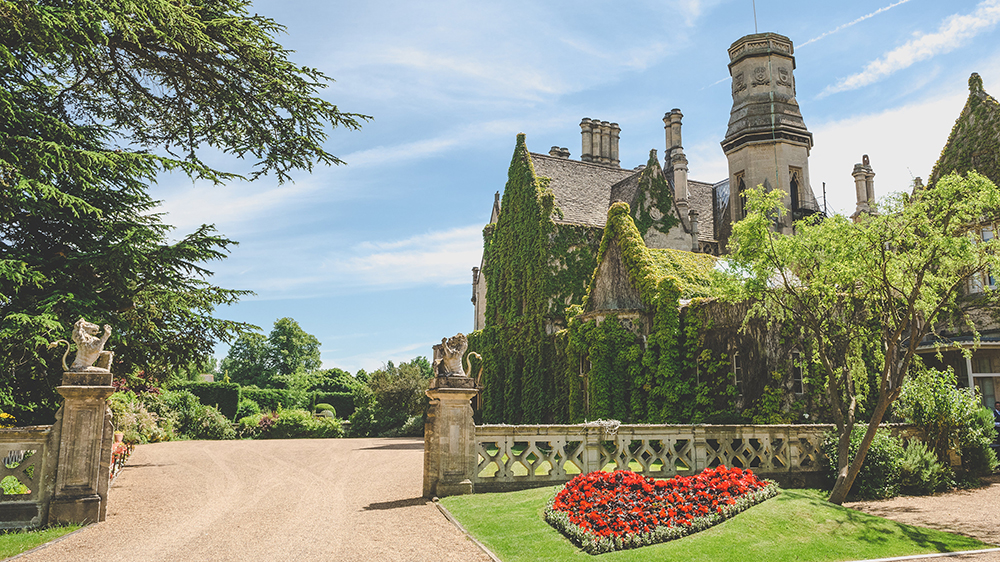 One key aspect to consider is the availability of versatile spaces within your chosen venue that can be beautifully decorated. From grand ballrooms to stunning outdoor areas, these spaces provide a canvas for your stylists to work their magic. To ensure your venue is transformed into a perfect setting for you to say your I-Do's, enlisting the expertise of a professional wedding stylist is highly recommended.
Manor by the Lake has built strong relationships with a curated selection of trusted suppliers who share our commitment to excellence. From photographers, florists and stylists to musicians and cake designers, we can connect you with reputable professionals who will bring your wedding style together. By collaborating with these industry experts, we ensure that every aspect of your special day is executed flawlessly, creating magical moments that you will cherish forever.
Choosing a perfect wedding venue that is a crucial decision that sets the tone for your entire celebration. Manor by the Lake, an exclusive use wedding venue nestled in the Cotswolds, offers a captivating and versatile setting that can fulfill all your wedding dreams. From exquisite ceremony spaces to personalised wedding collections, our experienced team is dedicated to creating a magical experience tailored to your unique love story.
Trust Manor by the Lake to provide exceptional service, stunning surroundings, and unforgettable memories on your wedding day. Begin your journey to wedded bliss with us today and book your private tour.
Click here to see our feature on For Better For Worse, they are experts in coupling you up to your perfect wedding venue, and are filled to the brim with venues and all the wedding inspiration you will ever need!