When it comes to weddings, couples today are increasingly drawn to the charm of winter nuptials. Not only do they offer cost-effective options and less competition for top venues and suppliers, but winter weddings also allow for a unique, intimate, and undeniably romantic atmosphere.
Among the many reasons to opt for a winter wedding, the opportunity to capture breathtaking photographs against a backdrop of snowy wonderland stands out. Who can resist the allure of a romantic photoshoot in the snow? A few chilly moments will be a small price to pay for the mesmerising winter wedding pictures you'll cherish forever.
If you're planning a magical winter wedding, here's how your wedding photographer can ensure the most memorable moments are beautifully preserved.
Use your winter surroundings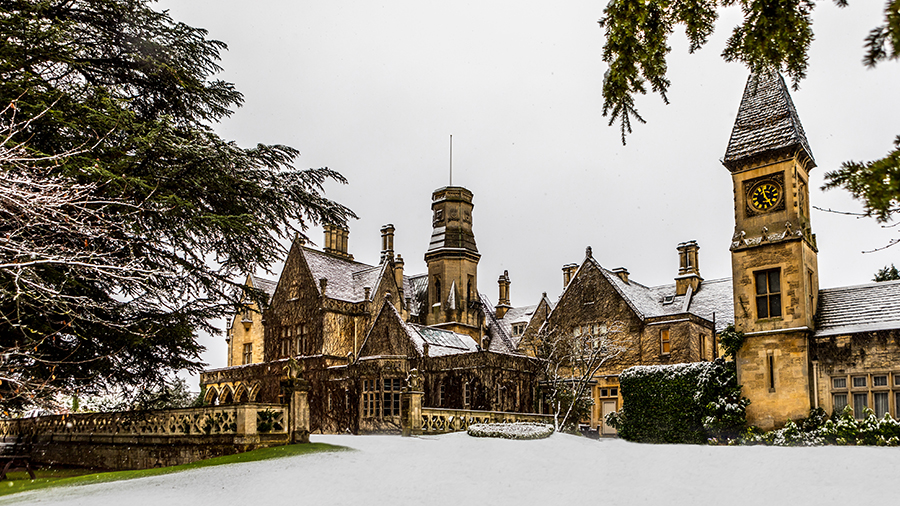 When planning a winter wedding, it's crucial to capitalise on the unique surroundings. Couples often dream of outdoor photoshoots with clear skies and a pristine blanket of snow. However, Mother Nature doesn't always cooperate. Harsh weather conditions or poor lighting can force you indoors.
Therefore, selecting a venue with picturesque indoor options and great lighting is essential. Consider having your photographer visit the venue beforehand to identify the best locations, both indoors and outdoors. They can also consult with knowledgeable venue staff for insider tips, such as taking indoor shots first to preserve your dress's pristine condition. But if it starts snowing during your wedding day, don't hesitate to step outside and embrace the season.
A photoshoot amidst a snow flurry can yield spectacular and unforgettable winter wedding photographs.
Make the most of winter attire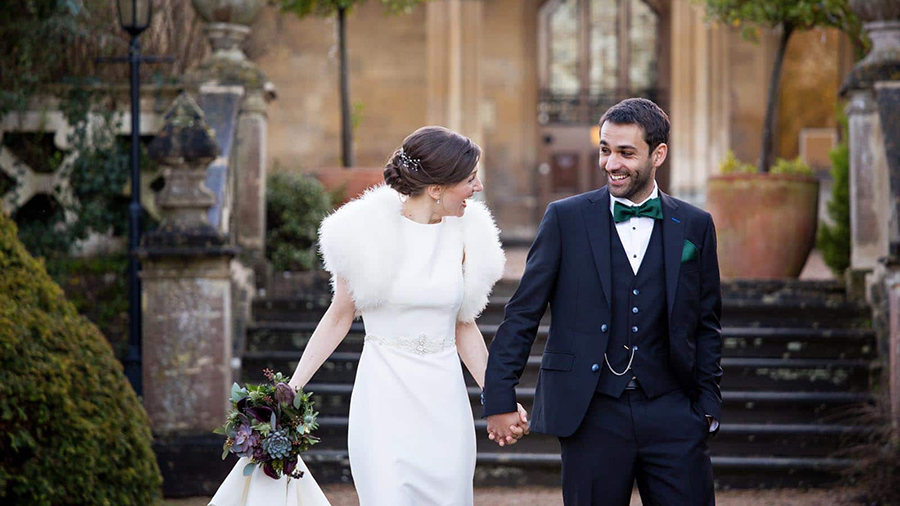 In the world of winter weddings, layering is key. The last thing you want is for you and your guests to look cold and uncomfortable in your wedding photographs. To stay warm and stylish, consider investing in a chic shrug or faux-fur jacket. These not only provide warmth but also add a touch of elegance to your winter wedding photos. Extend the warmth to your guests by offering matching scarves, hand warmers, or shawls.
These thoughtful accessories not only complement your winter theme but also contribute to stunning photos. Don't forget appropriate footwear; opt for winter boots if you plan to spend time outdoors to minimise slipping or falling on icy terrain.
Winter lighting makes all of the difference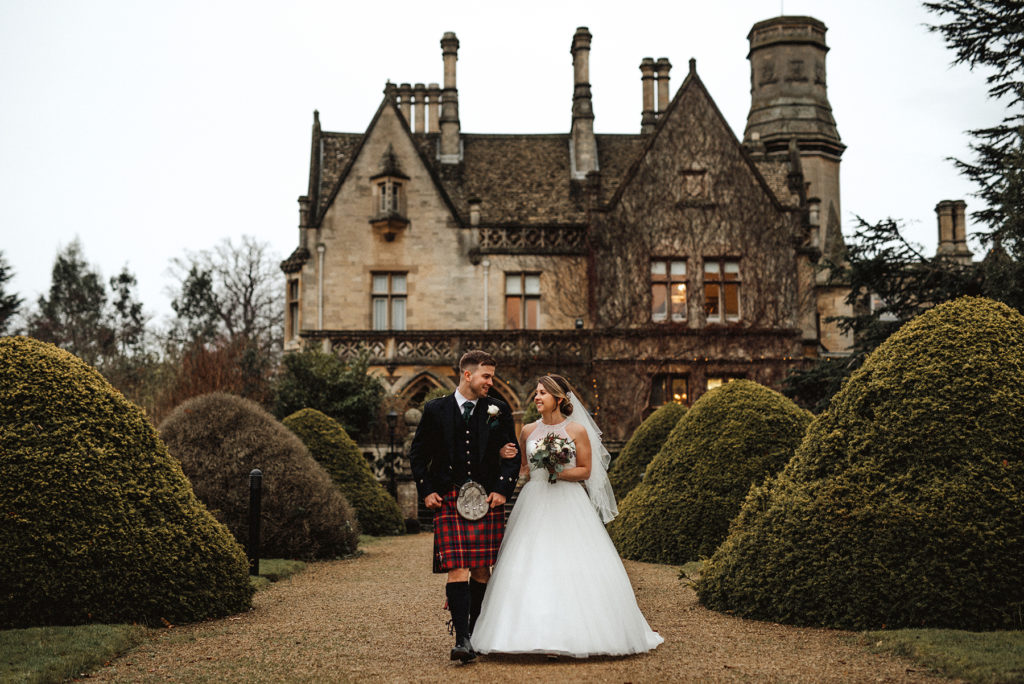 Winter offers a unique advantage to photographers with its soft, magical lighting throughout the day. Unlike the harsh midday sun of summer weddings, the winter sun remains lower in the sky, casting a warm and inviting glow that enhances your wedding photos.
Take advantage of this by scheduling your photoshoot in the morning when natural light is at its best. The results will leave you amazed at the captivating winter wedding images your photographer captures.
Create a festive theme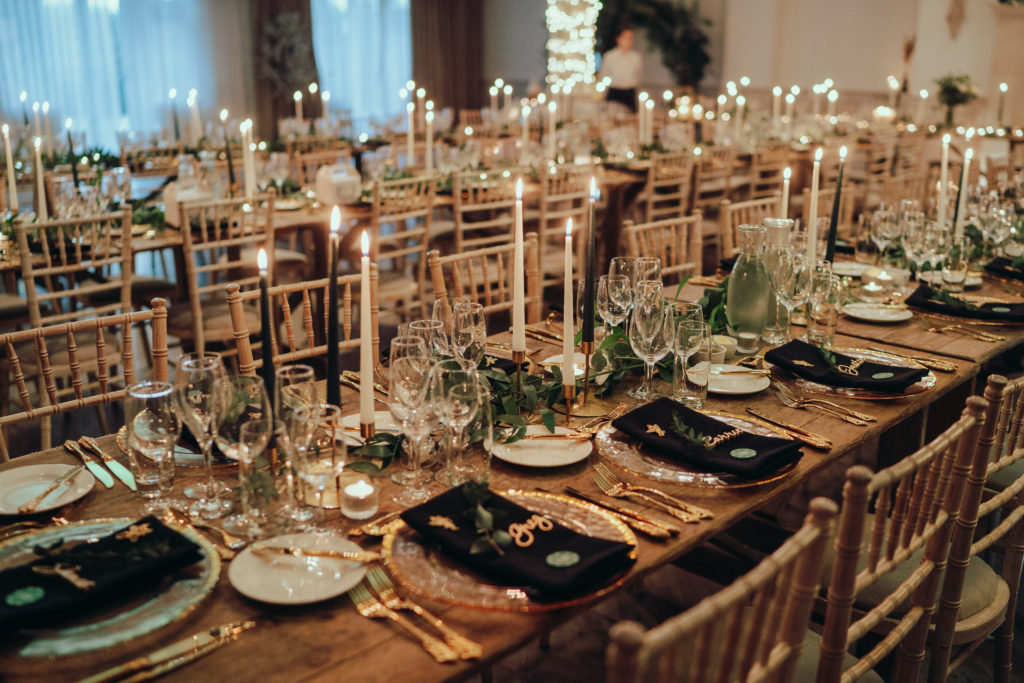 While fresh snow is a dream backdrop, it's not always guaranteed. Fortunately, photographers are masters at creating enchanting scenes. Artificial snow products or professional snow machines can transform any setting into a winter wonderland. Couple this with winter accessories like boots and faux-fur wraps to stay comfortable and stylish while adding a touch of magic to your photos.
To complete the wintery atmosphere, incorporate decorations like candles, holly, pinecones, and winter flowers such as snowdrops and roses. Choose a color palette of white, red, green, silver, and gold to accentuate your festive theme.
Your winter wedding is a chance to create timeless memories, and your wedding photographer plays a vital role in crafting those unforgettable moments. By following these tips, you'll ensure that your winter wedding photographs perfectly capture the warmth, magic, and romance of the season.
So, embrace the winter wonderland, trust in your photographer's expertise, and let your love story shine in every frame.
Check out Manor by the Lakes winter wedding special offers and get in touch with the team today to talk all things weddings! We can't wait to hear from you.