Congratulations on your engagement. Have fun planning your wedding!
Planning your Wedding can be stressful, especially when it comes to planning your own, whether you have two years or just a six months to plan it. Planning for your big day can be daunting; from deciding on a wedding theme and choosing your bridal or grooms party, to managing a budget and working out what to do when. The to do list can be endless, however at Manor by the Lake we have the perfect solution to help you every step of the way with our ultimate top tips wedding planning guide to help the wedding planning process.
Here's our 9 top tips for pulling off your dream wedding with of all the essential things you will need to do, from finding a wedding photographer, sticking to your wedding budget and going dress shopping, to organising the RSVP list and planning your honeymoon.
1. Start Wedding Planning Early
You might have an ideal wedding date in mind, but that doesn't mean you have to wait two years before you start planning. The earlier you get onto it, the easier and less stressful it will be as your day approaches. Having a clear plan before you start will help you keep on top of everything and to be sure that you don't forget the important elements to your day.
Firstly, starting with the top priorities is key on your list, which should always be, wedding insurance, rough guest list numbers and setting your budget. Set a realistic budget before splashing the cash. Don't over-stretch yourself. It's a common mistake to forget additional costs in your wedding plans like dress alterations, and beauty expenses. These can all add up!
Of course, don't forget to reserve your wedding date at your perfect venue!
2. Pick your Wedding Venue
It's important to secure a date for your big day. You need to find a venue that is within your budget, caters for your needs and has the capacity for your guest list. At this point, you need to decide where you are looking for a destination wedding or something more local. Are you looking for an outdoor or indoor wedding ceremony? Once you have decided on a location that both you and your partner agree on, it is time to get hunting for the perfect venue.
Based in the Cotswolds you will find our exclusive-use wedding venue which is steeped in character offering outdoor and indoor wedding ceremonies. Whether you are looking to plan a small intimate wedding or a lavish wedding celebration, Manor By The Lake can cater for all your needs.
If you are looking for more information and to talk to us about our wedding collections, contact our wedding planning team today.
3. Book The Registrar
Once you've booked the wedding venue of your dreams, the next step is to secure your registrars. This will secure the time of your ceremony before sending out your save the dates. Contact the registration service in the county where your wedding venue is; for example here at Manor By The Lake, simply get in touch with Gloucestershire Registration Services, who will come out to the venue to officiate your legal ceremony.
4. Choose Your Wedding Theme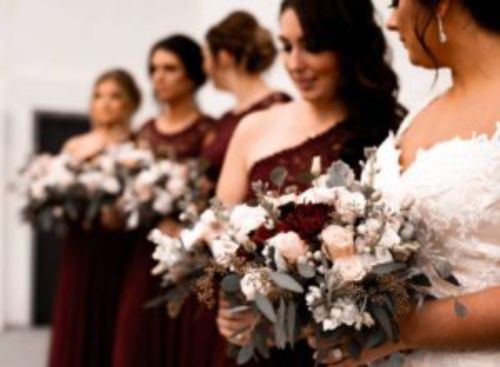 Let's face it. There are so many wedding themes to choose from. The importance of finding a perfect theme for your big day cannot be overemphasised. Your wedding theme will define the overall outlook of your wedding and set the mood. It is a determinant of the bride and groom's attire, floral arrangements, table centerpieces, invitations, decorations, down to the food and drink.
Pinterest will become your best friend when it comes to choosing your theme and gathering wedding inspiration. Creating a series of boards from the colour palette you go with to styles and designs you pick.
However, it is important to remember that this is your special day. Therefore, let your personality and that of your partner's guide you into choosing the right theme for your wedding. Think about what interests you and your partner have. What are your hobbies? No matter how quirky and unique it may be, make it your dream day.
Secondly consider the season your wedding falls into. Is your wedding taking place in the summer, autumn, winter or spring season? These considerations will make the task of choosing a wedding theme less overwhelming.
Aside from the fact that different seasons offer different vibes and atmospheres, many details such as flowers, menu and attire will depend on the season. For instance, if you are having a summer wedding, your ideal theme would include bright and bold colours for summertime nuptials. On the other hand, if you are planning a winter wedding, warm rich colours of burgundy, fairy highlights and glitter make a perfect winter theme.
5. Pick Your " I Do Crew" Party
Choosing your grooms and bridal party can always be a challenge, especially if you are worried about upsetting someone. Your bridal party and groomsmen should be your biggest support throughout the planning process, so it's vital to choose them wisely. How do you decide?
Choosing close relatives such as, siblings and long-term best friends would be the best option. Choosing friends that you can count on who show up on time to bridesmaid dress fittings and are likely to help you prepare and plan for your special day.
Be mindful of your wedding budget. We all know being a bridesmaid or groomsman is expensive. Even if you're paying for their accommodations or chipping in for the suit or dress, between flights, gifts, and the bachelor and bachelorette parties, the bill can add up.
If you know a friend is in a tough spot financially, call them up to talk it over before making the official ask. Let them know you'd love to include them, but also have a few alternative ways for them to be involved if joining the wedding party might be too expensive. Close friends make fantastic readers, give great toasts at the wedding breakfast, and could also hand out programs or serve as ushers at the ceremony.
Sometimes, having fewer bridesmaids or groomsmen is the easiest way to make sure no one's feelings are hurt.
6. Source Suppliers
Flowers are at the heart of your celebration and can create the vibe you're going for: romantic, modern and rustic. So when finding the perfect florist for your special day, there are a number of factors to consider.
Firstly, establish your flower style, as some florists will specialise in tall, lush, ornate centerpieces, while others are better at modern, minimalist arrangements. Inspirational photos on Instagram or Pinterest of bouquets and centerpieces can help you figure out your style. Consider the time of year you are getting married to keep costs down and making it easier to source seasonal flowers. When you take into account your expenditure, décor and flowers should amount to about 10 percent of your overall budget.
7. Choosing Food Options
When it comes to choosing your wedding food, there are tons of places to start and many things to take into account, but don't get overwhelmed. Consider the following food ideas:
Are your guests vegetarians, vegans or gluten-intolerant? Learn the dietary restrictions of your guests and provide a substantial amount. Make sure to account for non-vegetarians eating these as well.
Mix it up! Provide light starters and indulgent main courses. Make some items bite-sized and others that will give filling satisfaction. Have easy-to-eat cocktail snacks and sit-down, knife-and-fork options.
Consider the time of year your getting married – are you going to opt for hot, cold or a mixture of both?
Decide on the style of wedding you want. If it's a fully formal event, a sit-down meal with courses is absolutely appropriate. But if you want people up and moving, the best wedding food ideas will be based on mobility and ease of eating.
Serve dishes inspired by YOU! What's the first meal the happy couple shared together? Recreate it and share a special moment with your guests.
Imagine how your food looks, too. Taste is definitely important, but Insta-worthy and Pinterest board perfection will make your wedding food ideas all the more magical. Creating bespoke six course fusion menus to meet your taste buds, to gourmet pizzas and burrito stations. The sky's the limit -show us your Instagram or Pinterest inspiration and we can see what we can do! The possibilities here are absolutely endless.
At the Manor all our ingredients are fresh and locally sourced. Over the years we have developed long-lasting relationships with many of our suppliers who provide us with the best produce available. Supporting our local growers and reducing our carbon footprint is important to us so where we can we utilise local companies, we do.
8. Finding Your Dream Wedding Outfits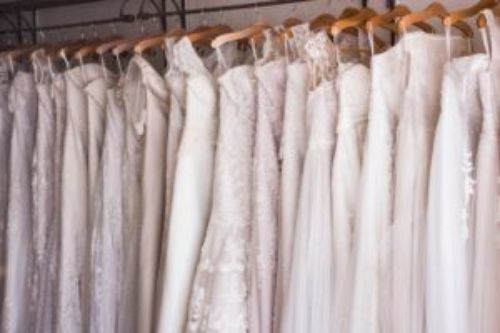 Get inspired through magazines, digital blogs and social media platforms. These can all help to get your creative mind working when researching for your wedding style. Visual social platforms such as Pinterest and Instagram will offer an abundance of real bride images alongside designers' new collections.
Start saving your favourite images. This will start to highlight your trend preferences such as sleeves, lace, fit, necklines, colour and design of attire for dresses and suits.
Keep in mind when collating your inspirational styles;
The season of your wedding
Know yours and others body shape. What do you want to show off & what would you rather not?
Consider bridal accessories alongside the dress, such as; statement jewellery, floral crowns and veils
Your wedding theme should tie in nicely with your chosen style; for the button holes and bouquets
Once you have some inspirational ideas on wedding attire it's then time to try some on. If you have your heart set on a particular designer or a certain collection which really pulls at your heart strings, your dress or suit boutique search can be centralised around this.
9. Book An Unforgettable Honeymoon
Whether your planning a luxurious honeymoon or looking for a pocket-friendly romantic escape, it's better to start planning your honeymoon earlier than waiting until the last minute. When it comes to hotels and flights, they usually get more expensive the later you book. Some destinations may need you to organise special vaccinations, visas, and a passport. Early planning ensures that you have enough time to explore  the experience you want for the honeymoon of your dreams!
Always consider your budget when looking at holiday honeymoon packages. You could even ask your wedding guests to contribute towards your honeymoon, such as covering the costs of excursions through gift lists sites, such as Prezola.